DIY Double Chair Bench Table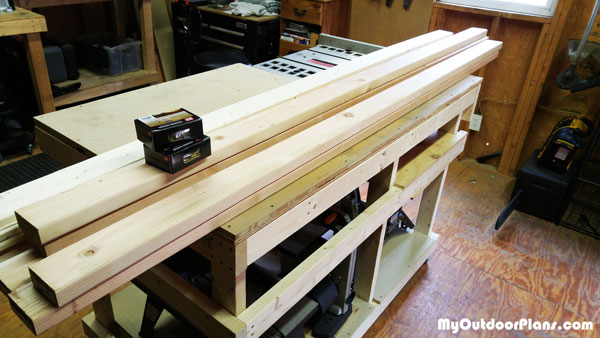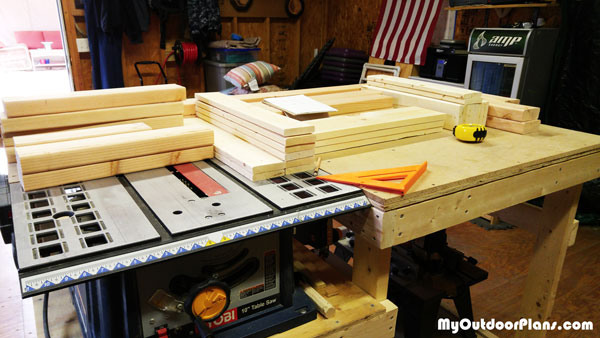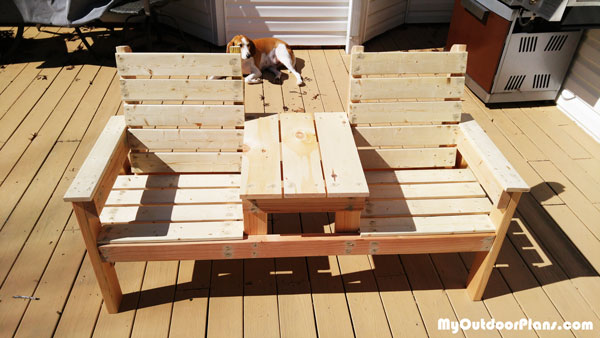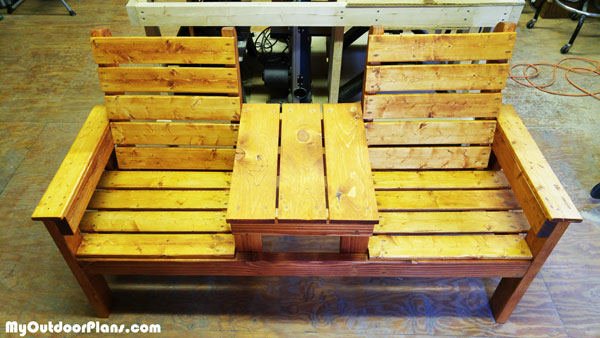 From Brent Robinson,
So this project actually took 6 2×4's and 5 1×4's. Otherwise, everything was spot on! Get the materials (wood stock and screws), I came in right under $50. Using my military discount at Lowes didn't hurt either!
I got good kiln dried 2×4's because they were the best I could find without warps, cups or bows. 1×4's were just furring strips, but they worked out pretty well. The
1×6's are just soft pine, finished boards (all I could find).
Cut list was awesome! Made all my cuts first and then pre-drilled and assembled. My wife was an awesome helper when assembly time came. And she also helped with the staining!
My sister-in-law now wants me to make some more of the double chairs for our church! My next personal project will be the garden chairs. All of these will be going around our firepit in the back yard.
Keep up the awesome work with the plans and the site!!