DIY Double Chair Bench Combo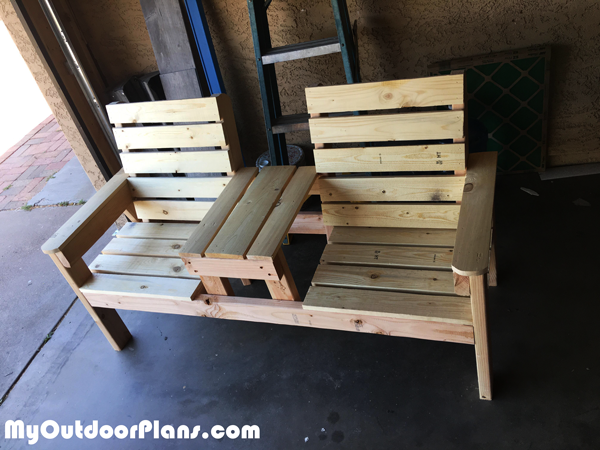 From Christopher Taylor,
It took longer than necessary because I had my son do all the cuts on the miter saw (I was right there the whole time) I also counter sunk any screws that I used so I could hide them with wood putty. Cost maybe 35-40 in materials, took about 4-5 hours to build but it was fun. I also used a scroll saw for rounding the arm rests, after drawing out the marks with a compass.