Diy arbor with bench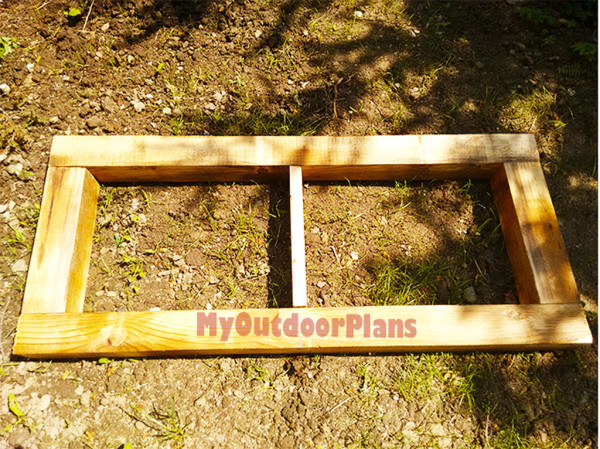 I used some scrap 4×4 lumber I had to build the seat frame. It is a little over-engineered, but it works fine. I drilled pocket holes and locked the components together with 2 1/2″ screws. Make sure the edges are flush and the corners are right-angled.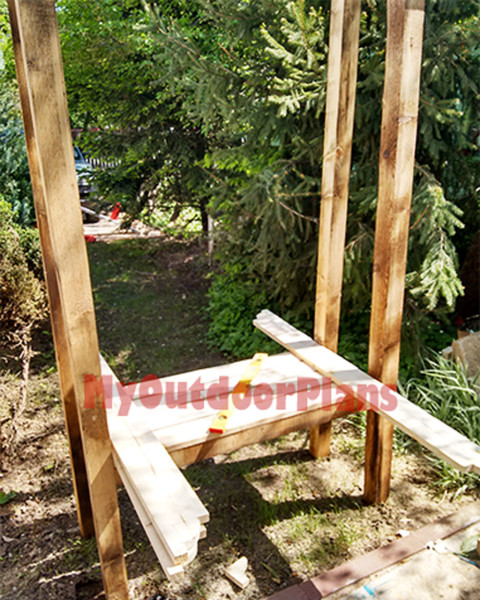 Next, I attached the slats to the seat frame. I placed a 1/2″ plywood piece between the slats to create even gaps. I used self tapping screws to lock the slats to the frame of the seat. I drilled pilot holes through the legs and inserted 5″ screws into the seat frame. It is hard to assemble the structure by yourself, so make sure you ask a friend to help you.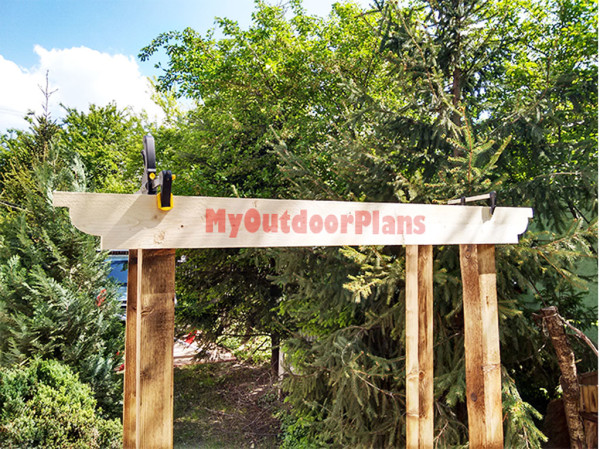 The next step of the project was to build the rafters for the arbor bench. I used a jigsaw to make the decorative ends and even out the surface with sandpaper. I clamped the rafters to the top of the posts and secure them into place with 2 1/2″ screws. Alternatively, you could follow the plans and insert carriage bolts.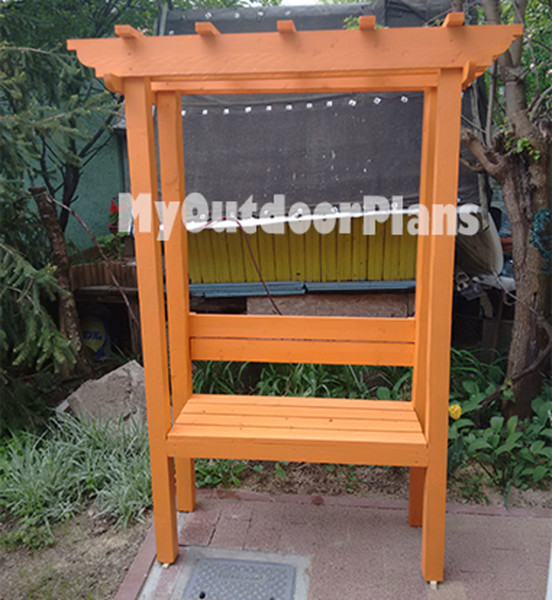 From Jack Sander
As soon as I saw the plans for the simple arbor bench, my wheels started spinning. I needed an unique project for my blunt backyard so I thought about giving it a chance. I had all the materials for the job so I also made a late spring cleaning. I planed the 4×4 posts but not too much, because I like the rustic look. I followed your plans step by step adapting them to the materials I had. I am very happy with my new arbor bench and I plan on adding a few thing to it, such as planters on both side and nice cushions. Thank you for coming up with these simple plans!