DIY 7 ft Barn Chicken Coop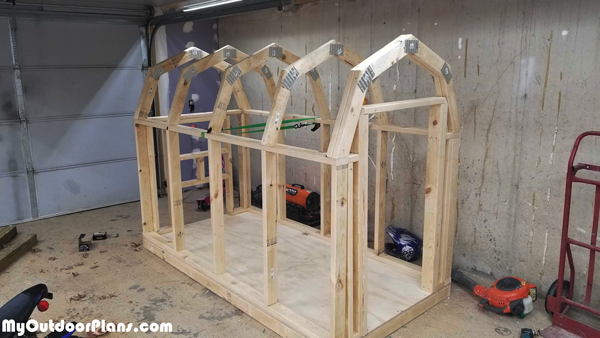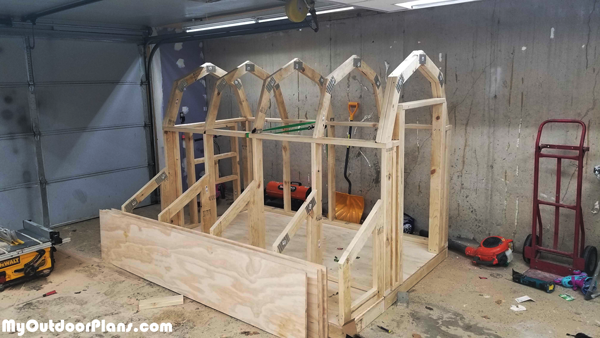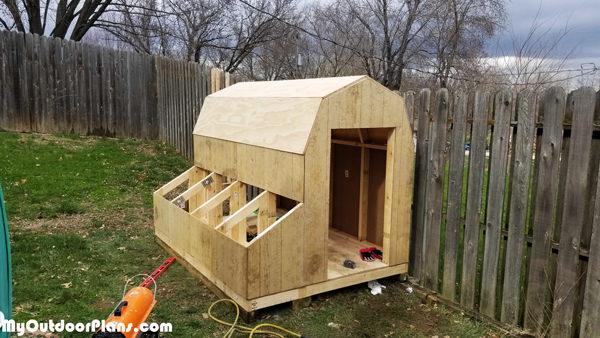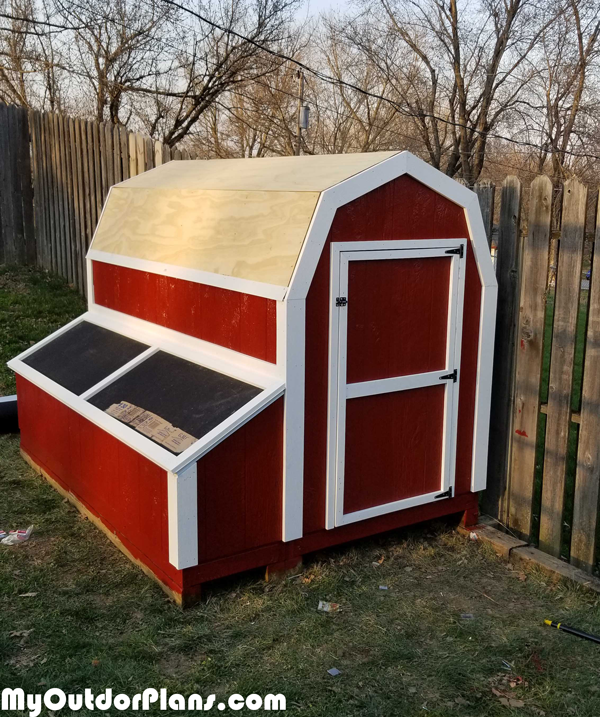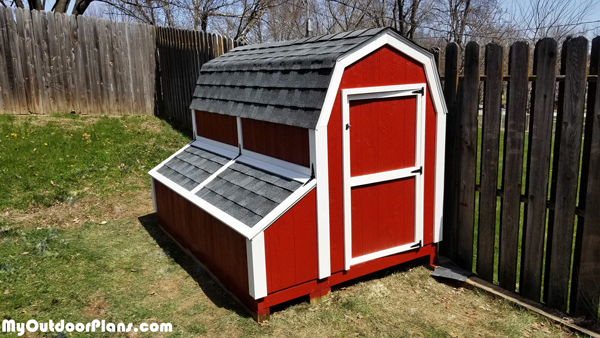 From Tim Persson,
The project cost about $1200 & around 40 hours to build. The use of PVC molding increased the cost significantly but made painting easier. The framing and sheeting worked out according to the plans. Once I started with the trim I noticed the use of the 1x6s for gambrel and then 1x4s for the vertical trim creates a 2 inch ledge. Instead I used the 1x4s for the angled trim and ripped the 1x6s to match the final 22.5 degree cuts on the roof trim. This looked much better and eliminated the trim overlap at the top of the door.
I also deviated and used 1×2 trim around the doors and windows. Since the trim is doubled in those areas 1x4s seemed like a bit much. I also used a piece of garage door trim instead of the horizontal 1×4 above the nesting box. This provides some flexible flashing between the coop and nesting box lid to seal the gap. The project was finished using American Heartland High-Gloss Classic Red Oil-Based Barn paint and Timberline Pewter Gray shingles.