DIY 6×8 Saltbox Woodshed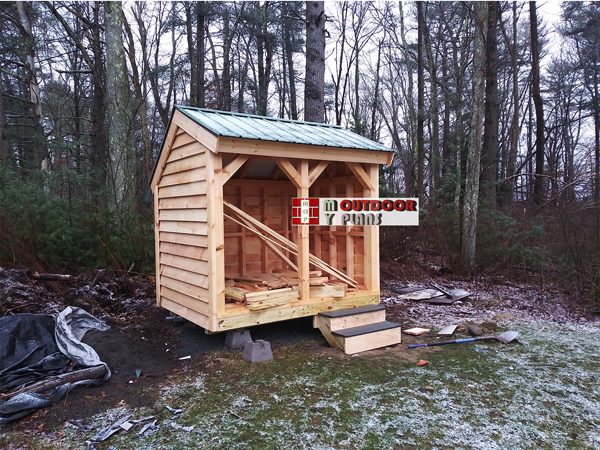 From Len,
I built the 6×8 saltbox woodshed using the plans provided with a few small differences. I used pressure treated (PT) 2×6's for the frame and set it on PT 4×4 runners on top of blocks. I did this so that there'd be plenty of airflow to help dry the wood, as well as keep it up off the ground as the area I built it in has seasonal flooding. I used native pine from a local sawmill for the remainder of the structure.
True 4×4 posts for the front and true 2×4's for the walls and rafters. I used 1×8's for the clapboard, rakes, and fascias. I used metal roofing and saved some money by using brown drip edge along the rakes/fascias instead of the metal trim from the roof kits.