DIY 6×12 Lean to Shed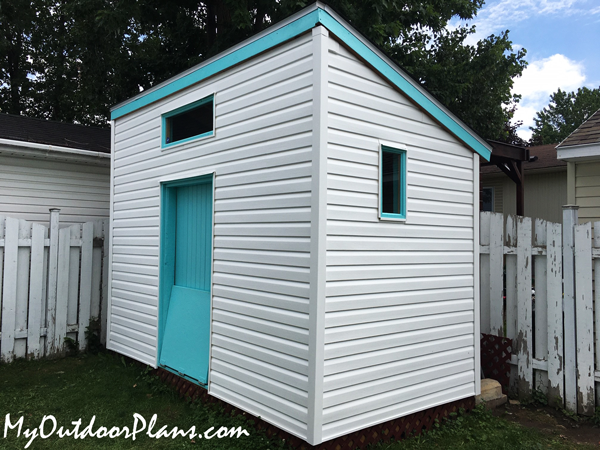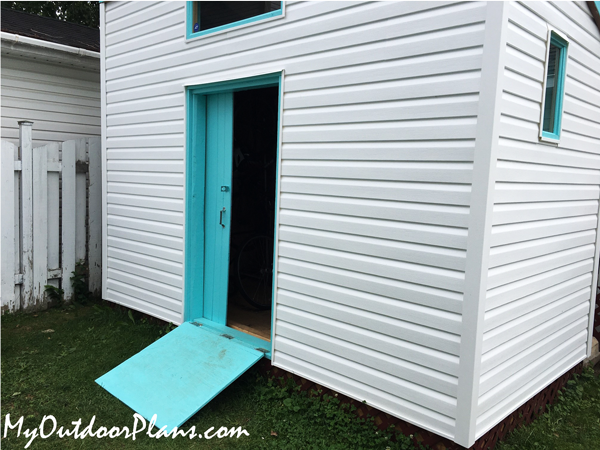 From Kristian Black,
When COVID hit our family vacations fell thru. We turned to a new shed & pool. I loved the plans 6 x 12 x 10 height lean shed. Of course there were some modifications to the plans. Mainly the door. For the snow drifts & access in winter needed to have the door facing east. You may have noticed the ramp. Great for tires, bikes and a generator that is heavy. The ramp in winter also acts like a snow & ice protection for MID-WINTER access.
Wired electricity to the shed via underground. Also my return AC for backup power for the house. The door and windows are all recycled. The only expensive part was the electrical box and all the wiring. $1200.00 extra. All in $3150 tax-in in ($CAN) . I wanted to thank your site (MY OUTDOOR PLANS) very easy to work with plans. Made it almost like childs play.