DIY 4×8 Chicken Coop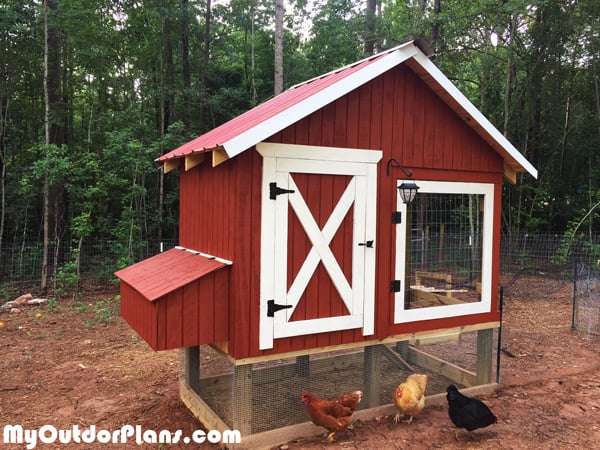 From Gale,
My husband and I built this chicken coop together. I loved these plans. the pictures were very easy to understand. The measurements were spot on. I liked it because the pictures showed you what to do instead of a lot of written instructions that usually get confusing. We of course added a couple of our own features for design, but the plans were great! thanks for sharing. It took us two full days to complete…I don't have the cost because I used some material I had left over from other projects.
Ready for our next project.