DIY 3 Cord Wood Shed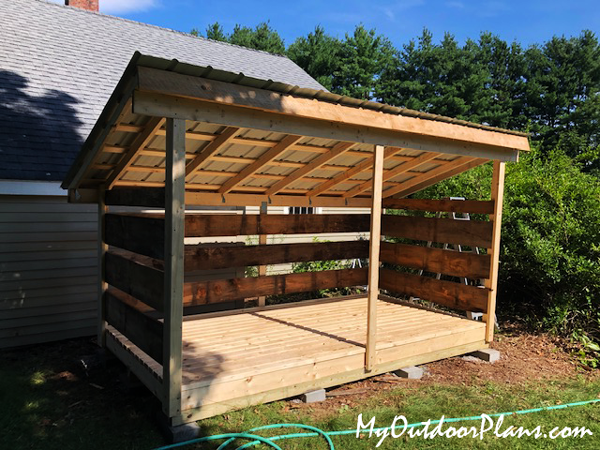 From Larry Breckenridge,
I have to write to tell you how much I LOVED your plans. It gave me exactly what I needed to just start working. I still can't believe I made a woodshed in a single weekend, and the waste scrap wood fits into a small cardboard box. I'm telling all my friends here in Southern NH about your amazing products.