DIY 18×20 Screened Pavilion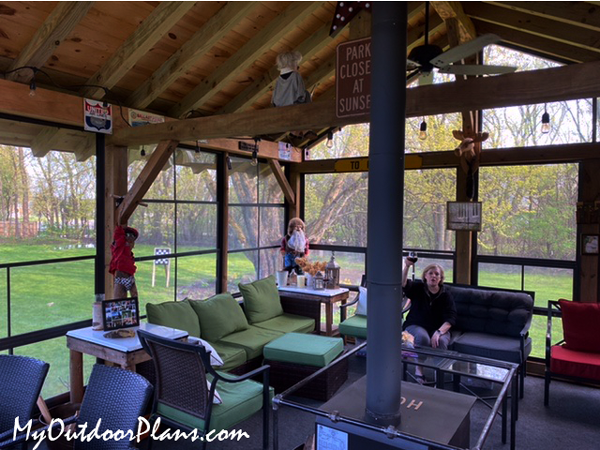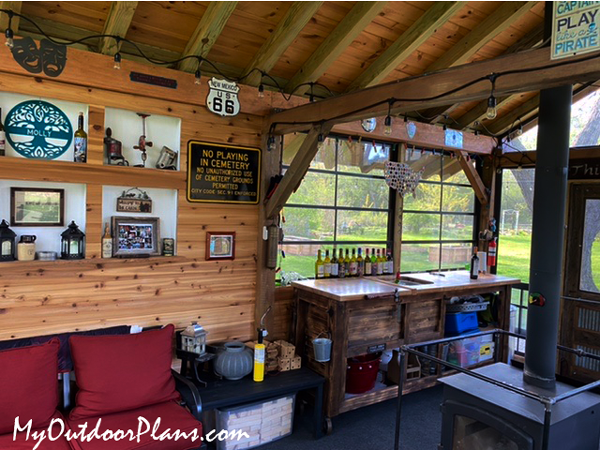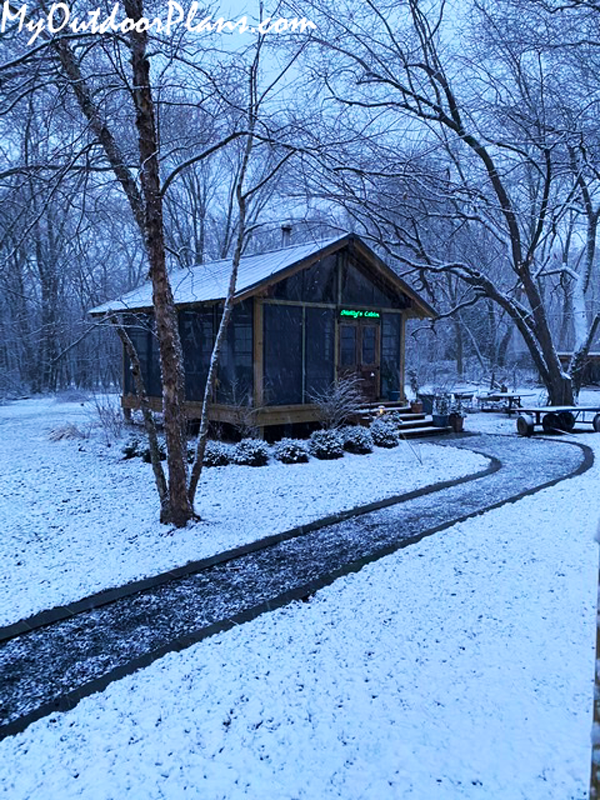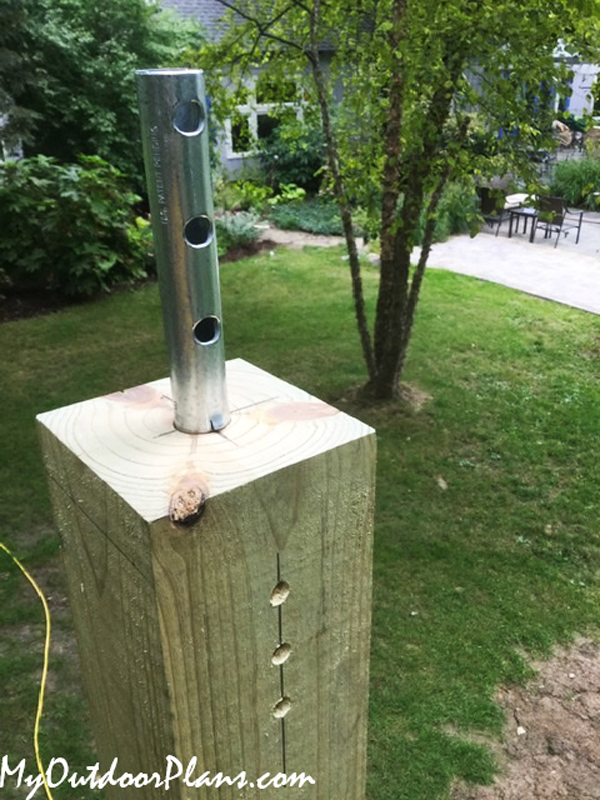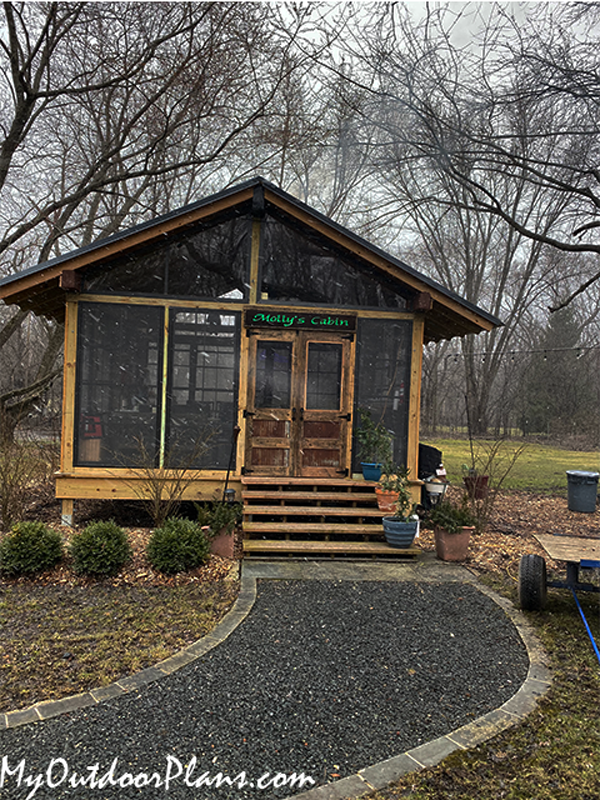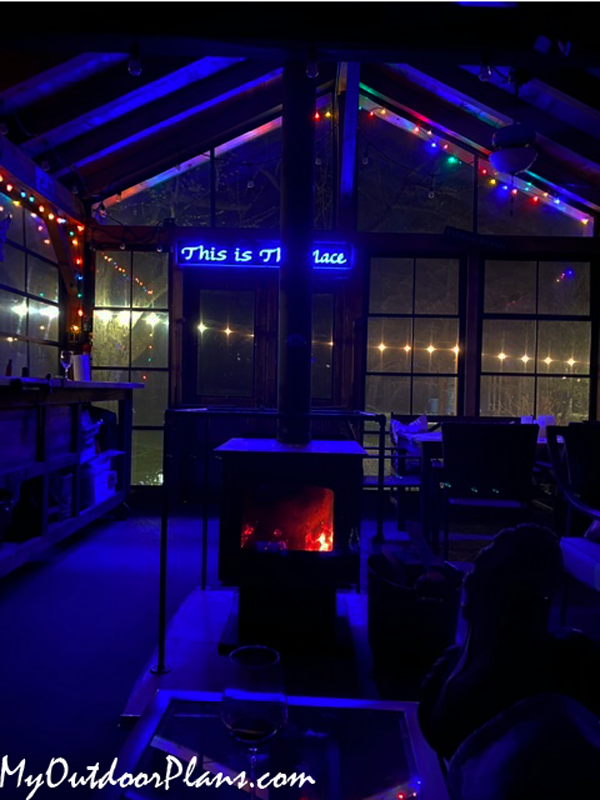 From Dave,
I kind of looked through all of your pavilion plans and took a little here a little there and added a few of my own mods to make an 18×20 screened cabin in our yard. I built with 6×6 treated posts and beams except the ridge beam and side beams are made using 3ea SPF #2 or better glued and screwed 2x8s for strength and to ease construction since I was mostly solo. The 2x are hidden within a fake 1x "semi-box" or plank to make the 2x's look like one large timber beam.
All exterior wood or wood the penetrates to the exterior is treated. All post and beam joints are made with hidden Simpson CBTZ (easy and very strong). No knee braces required due to CBTZ but kept a few for looks but I "housed" the joints extra strength but more so to eliminate shrinkage gaps between the parts. The walls are mainly EZE Breeze windows (cool reasonable priced product – goes from nearly full screen to weather proof in moments).
My roof over hang is extra long to allow windows to be open during rain storms. One exterior wall is clad in recycled barn roofing for nice vintage look (just filled holes from old fasteners with a dab of brown sealant that is nearly invisible. Ceiling is t&g knotty pine carsiding transitioning to 1x treated outside the walls. I used 1x purlins fastened on top ceiling to attach standing seam steel roofing. Inside wall is t&g cedar. There is no insulation except for some old used hunks of 3/4 pink board or thermax I put between the purlins on the roof as backer and sound damper for metal roof. I added a small wood stove and two ceiling fans – the space stays shirt sleeve comfortable down to single digits. The space is great alone or for parties now the best room in the house is not even in the house.