DIY 12×18 Pergola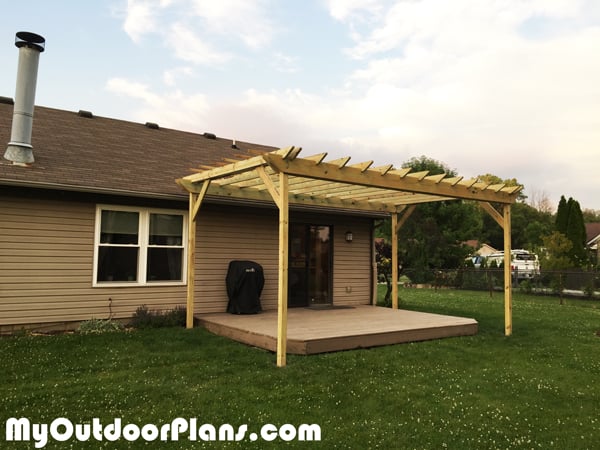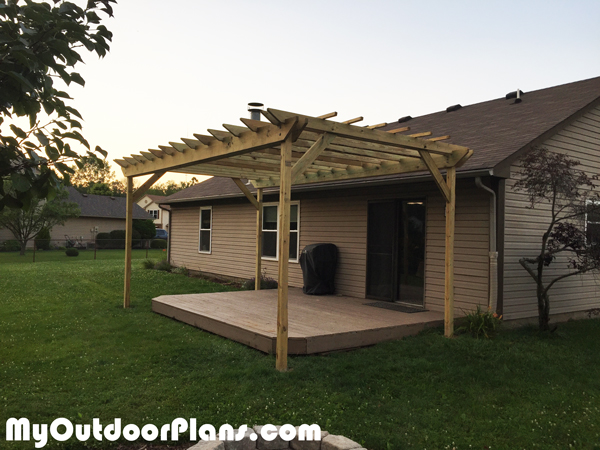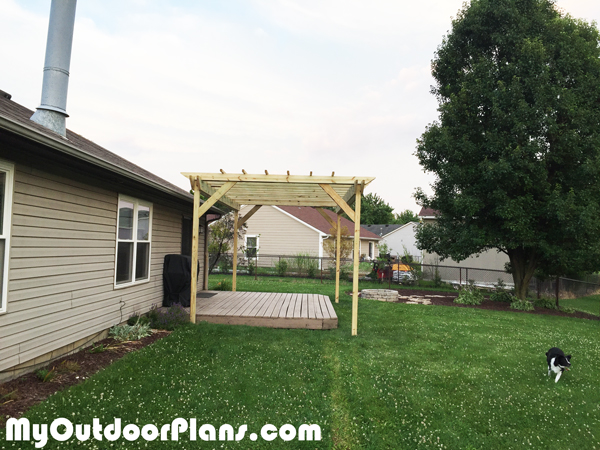 From Jon,
I used the (http://myoutdoorplans.com/pergola/12×16-pergola-plans/ ) as an outline. I needed 10×18 size so these plans were close enough for me.
I got all the wood from Menards and had it delivered to the house.
4 pieces of 4×4 lumber – 12′ I used 4×4 instead of 6×6 post. The reason I did that was price. With putting the post in the ground and having the top of the deck raised up a foot. I needed a longer post. 12 foot ended up working out great.
4 pieces of 2×10 lumber – 20′
Also used 2×10 instead of 2x8s because of the span with no support. I didn't want it to bend after a couple of years.
15 pieces of 2×6 lumber – 12′
2 pieces of 2×6 lumber – 8′
3 pieces of 2×4 lumber – 20′
I bought 2x4x20 and used a table saw to rip them in half to make 2×2's. I couldn't find 1×2's in the length I needed. 3/8 carriage bolts that were 7″ long with washers to put on both sides.