DIY 12×16 Wood Pavilion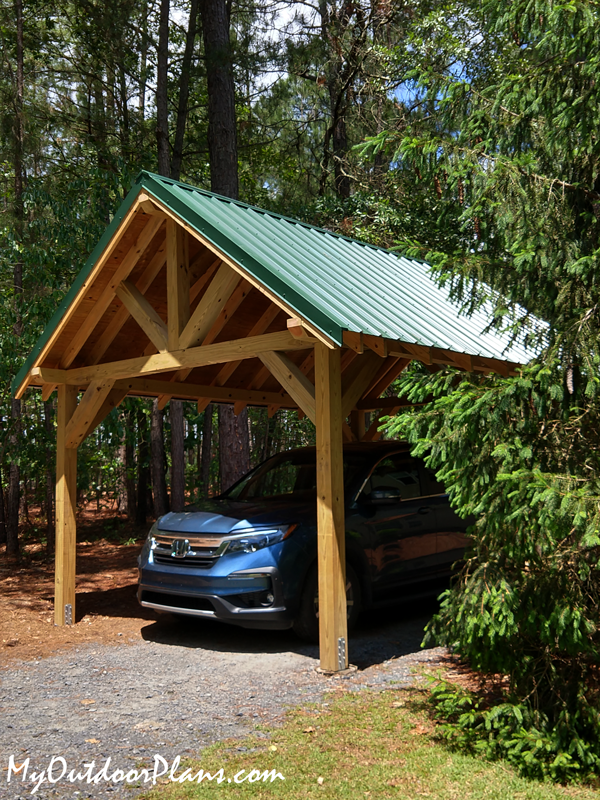 From Shelly Johnson,
Total cost $2500 We changed the roof pitch to 9/12 and chose metal roofing materials. We are using it as a carport. There were only my husband and I working on the project on Saturdays, so it was about 8 workdays from digging footers to finish.