DIY 12×12 Lean to Shed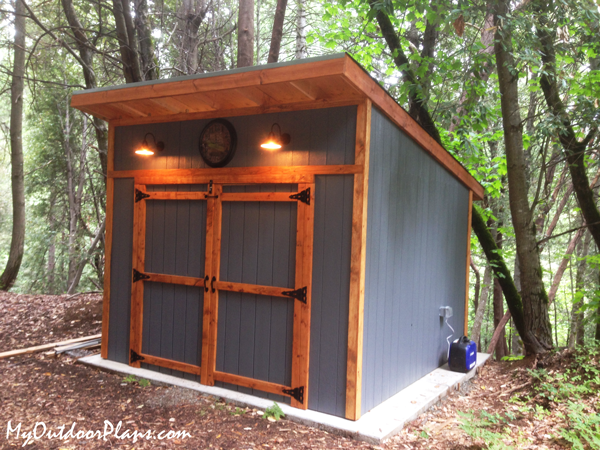 From Dan North,
Cost for concrete done on my own $650 for 13'x14′
Lumber $1800
Windows $160
Electrical $200
Roofing $300
Tips:
Stain and paint all trim and siding before placing on frame.
I made the studs 93 1/2″ to and raised up the siding 1/2″ to keep from the elements.
The front wall needed to be adjusted as well.
Be sure rafters are spaced according to plan.
Plywood needs to share rafters to attach when the time comes.
Be sure all cuts are precise and consistent.
Place studs with space so you can add windows easily if you wish.