DIY 10×16 Shed with Porch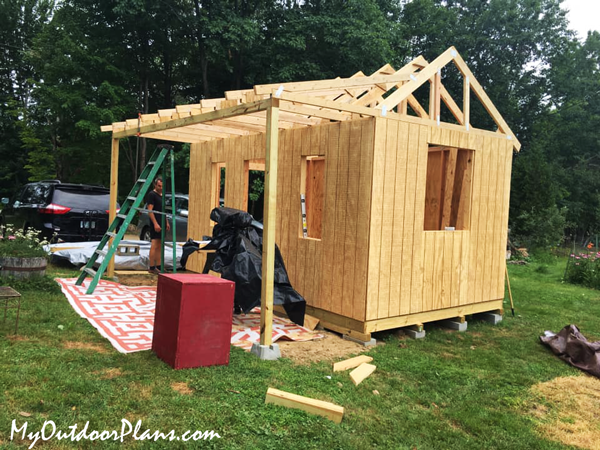 From Edith Takantjas,
Took us around 3 weeks to complete as we didn't work on it everyday. Total cost is around $3,000. Still have a few finishing touches and are waiting for the windows that we ordered. Thank you so much for these plans! The only information missing is how many boxes of screws and nails to buy. Unfortunately, we didn't keep track.