DIY 10×14 Shed with Porch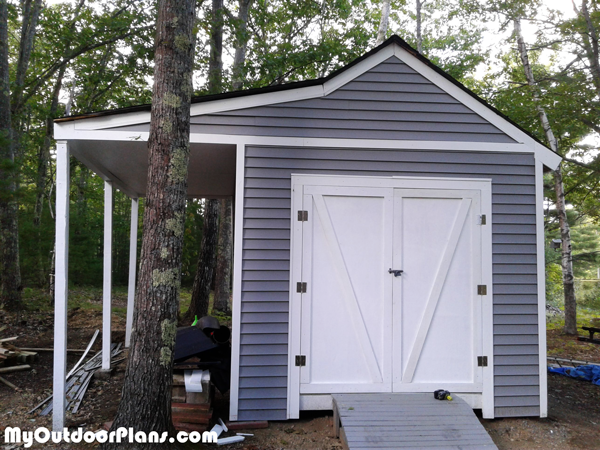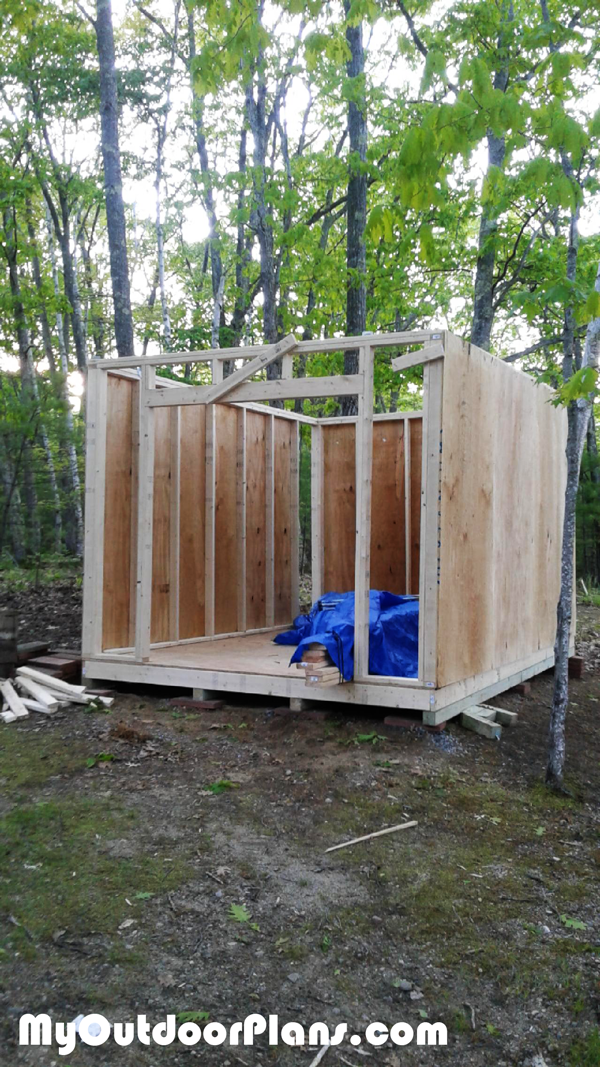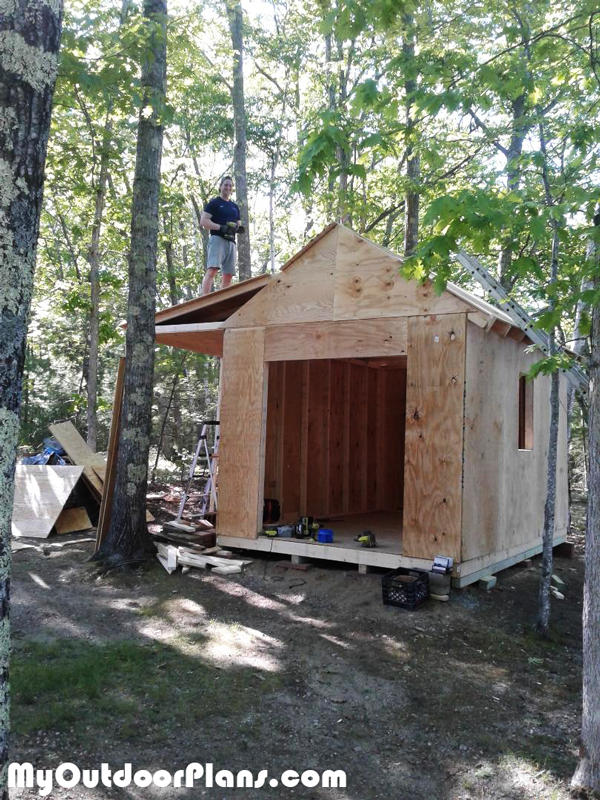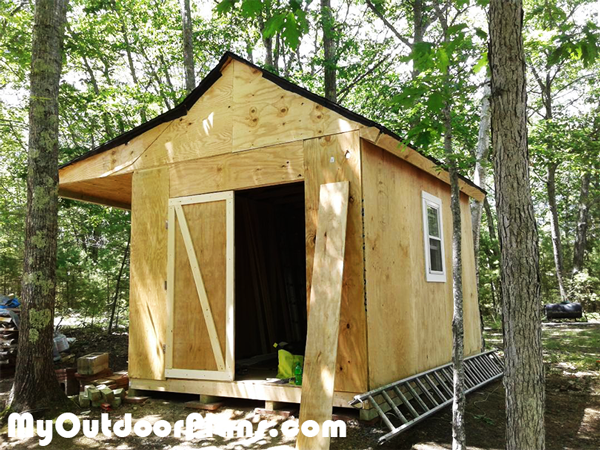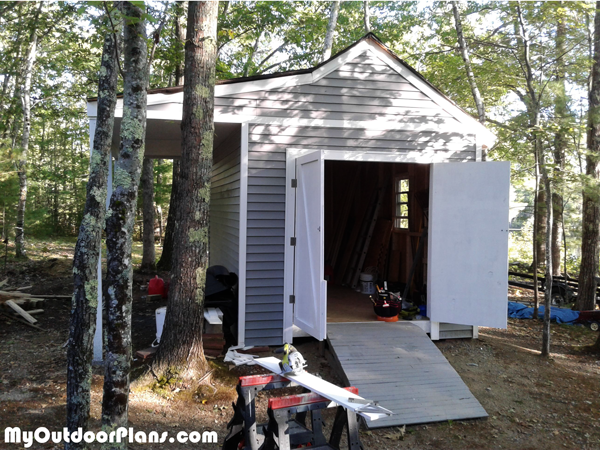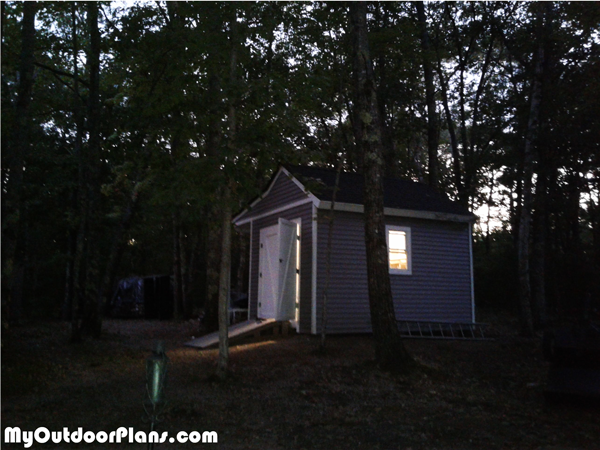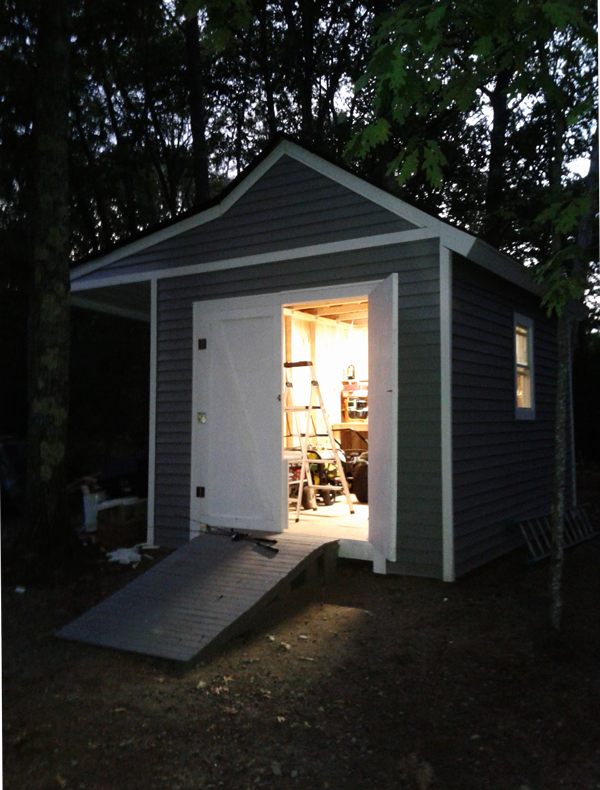 From Fred Koehler, 
Love the plans. Created most of the framing in the garage late winter. It for together nicely when the weather turned. Over budget on vinyl siding and expensive trim, but still cheaper than buying a pre-made one.
I used the 10×14 model, replacing 2 old rusty sheet metal sheds. I did end up using more shingles than the estimate, but it may have been the coverage. All told, I'd say it fell in the $2000- $2500 range… you make so many trips to Home Depot you get dizzy. In case you're interested, this shed sits in Maine.