DIY 10×12 Greenhouse Shed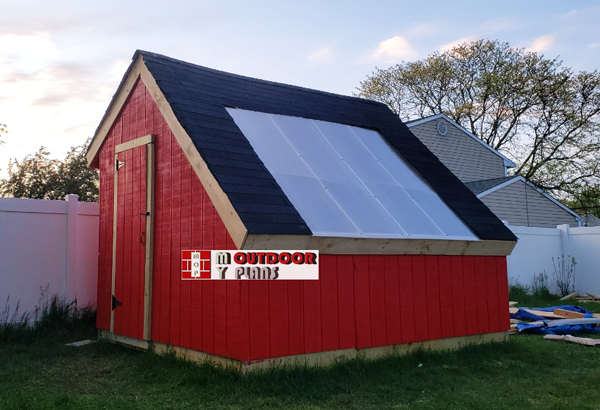 From Christopher,
Using the plans that I found here on the website, I decided to build the saltbox shed style greenhouse. The total time it took to complete this project was a little over 100 hours. As for the cost, I had to buy a few tools and the supplies, bringing the total to around $3,000.
When building the opening for the window, I opted to make it a little bigger by just cutting the paneling for the roof a little different. Also, I added hurricane ties to the roof to add a little bit of support. I am satisfied with the end result, as I live in a cold region and it is consistently 20 degrees (F) above the outside air temperature after installing a little bit of insulation.