Building a DIY Multi Guitar Stand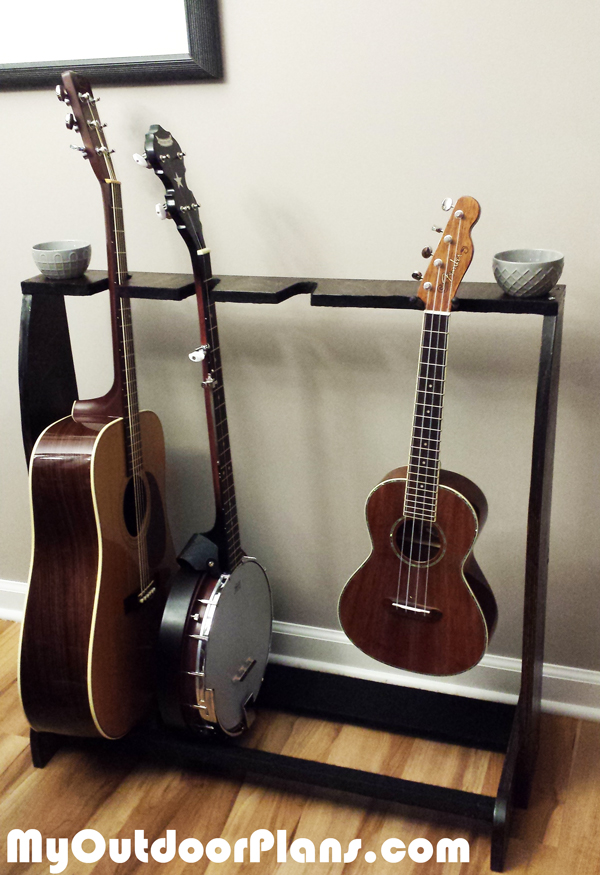 From Shari Savage – Spring Lake, MI, 
I used the plans from DIY Multiple Guitar Stand and can't say enough about how easy it was to build and how nice it looks. The plan also lent itself nicely to modification. The wood used was a sheet of high-quality birch plywood that I had on hand, and I finished it with two coats of dark walnut stain, applied before assembly, and two clear coast of spar polyurtehane after assembly.
I adjusted the overall length and slot spacing to suit the instruments I have, put the top piece over the sides instead of between them and raised the front slat about a half inch to increase the "lean" and stability. I also was careful to dry fit the slats before fastening to make sure that my instruments all fit properly. The top features two recessed holes for cups to hold picks, capos, etc. If you have a Dremel on hand,  it's perfect for smoothing the insides of the grooves.