Airplane Swing for Kids – DIY Project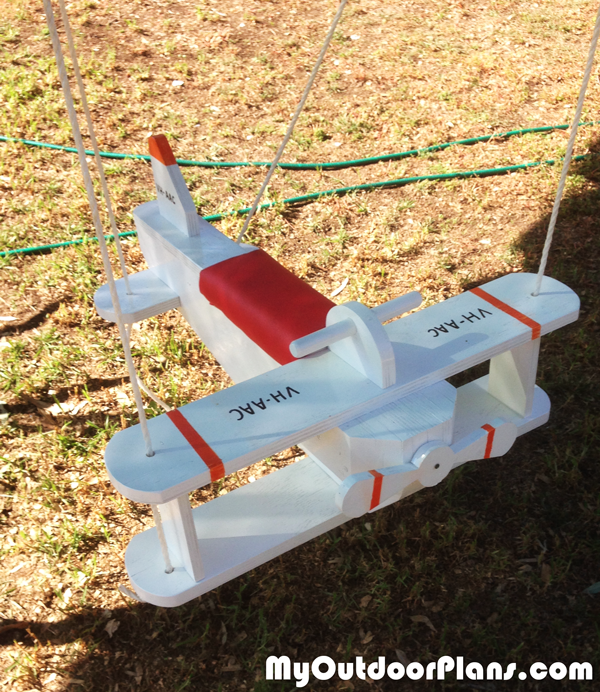 From Glen,
I used Plywood for the project as I had plenty in the shed. Only cost was a few bolts to attach the plane to the rotary clothes line and a length of string.
Total cost $Aus 20.00 It took about a day to make and paint. I used a spray gun to paint as it made it easier to cover all the parts. Sorry I did not take any photos during construction.
Many thanks for the free plan the grand daughter is going to be thrilled with her new swing.