8×12 Wood Storage Shed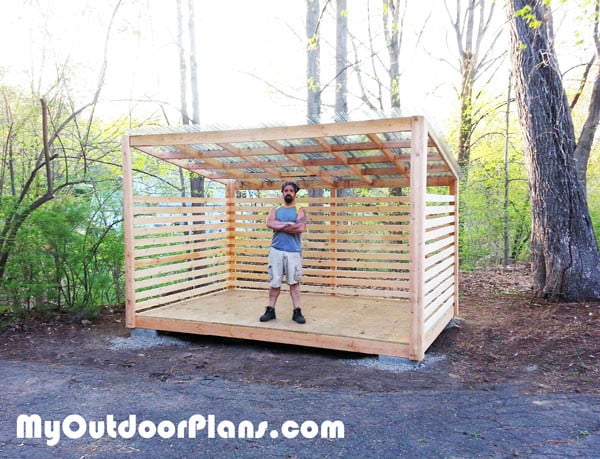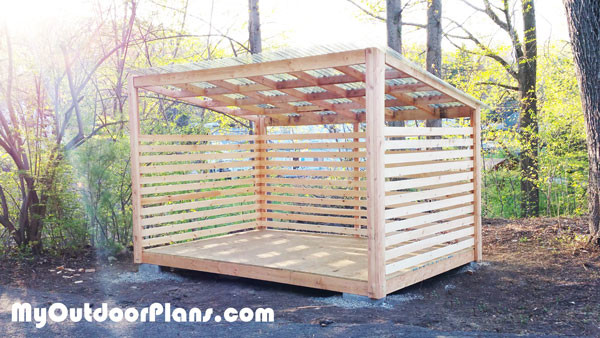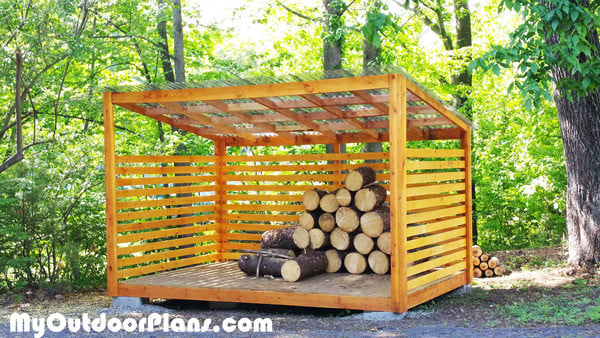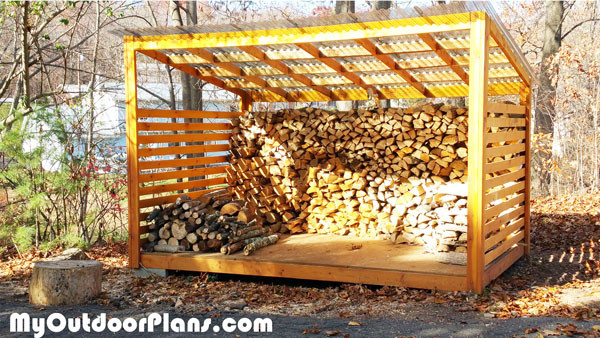 From Mike,
I've never built anything before. But after looking at the plans several times on this site I felt confident enough to give it a shot. It took about a week. The total cost of all the materials including stain was $950. Considering the size of it and what it would have cost for someone to build it for me I think that's not bad at all.
I used 3 sheets of plywood pressure treated for the floor. There are slight seams for drainage. Full dimensions are 12 by 8 for the floor space. The height is 6 feet in back and just over eight feet in front. The 12 foot spans in front and back are  2×6's . The sides  which are 8 foot spans are  2×4's . All of the rafters amd purlins are 2×4's. The walls are 1×4's. Roof pitch is 15 degrees.
I wanted something tall enough that I could walk all the way into the back without having to duck my head. The roof is Suntuf brand. The material is polycarbonate  and it is incredibly durable.