8×12 Garden Shed – DIY Project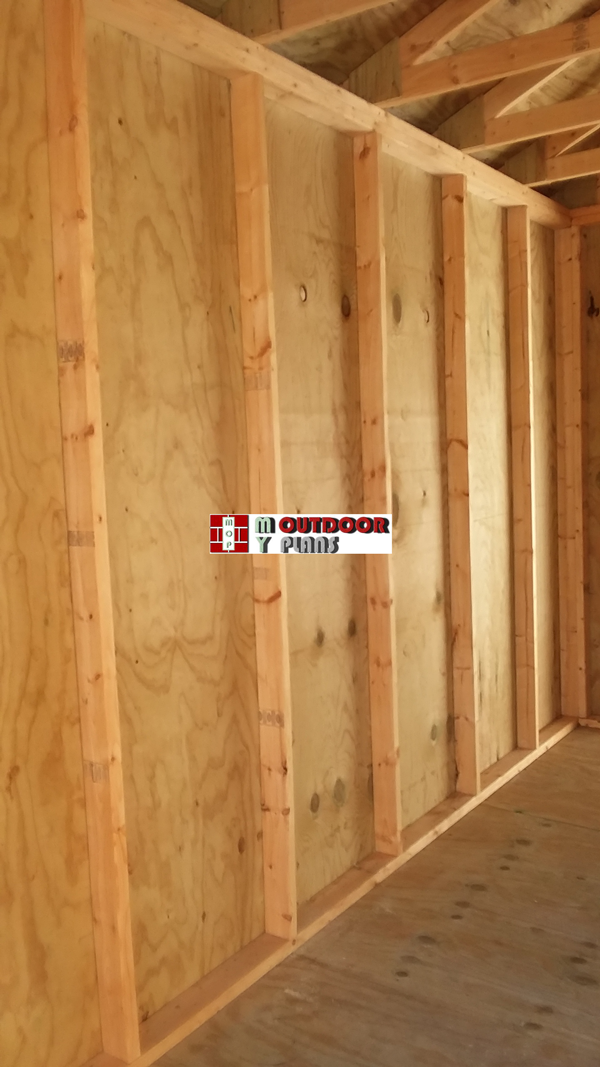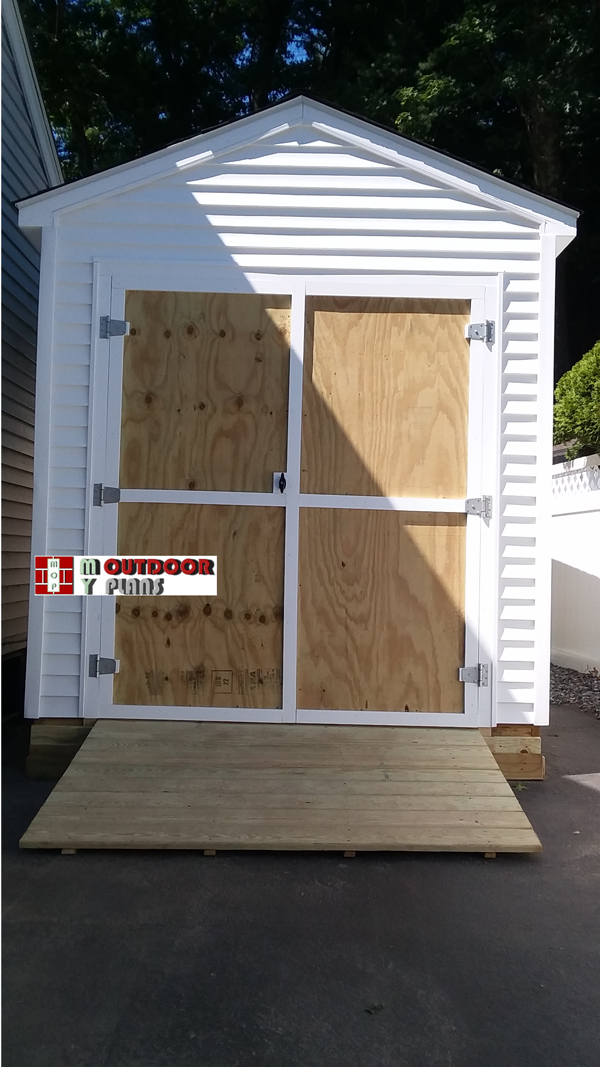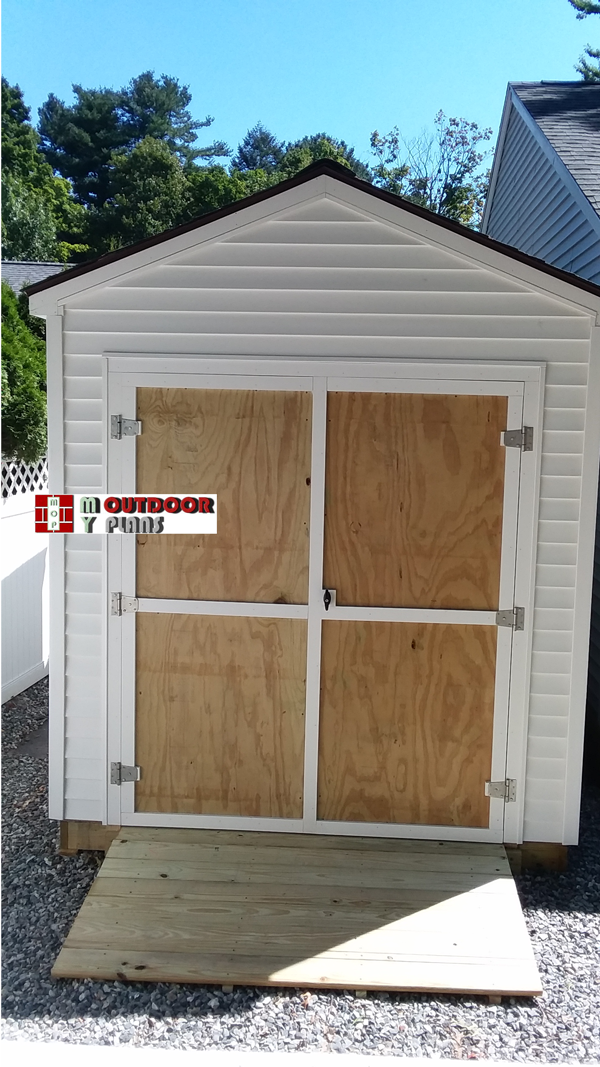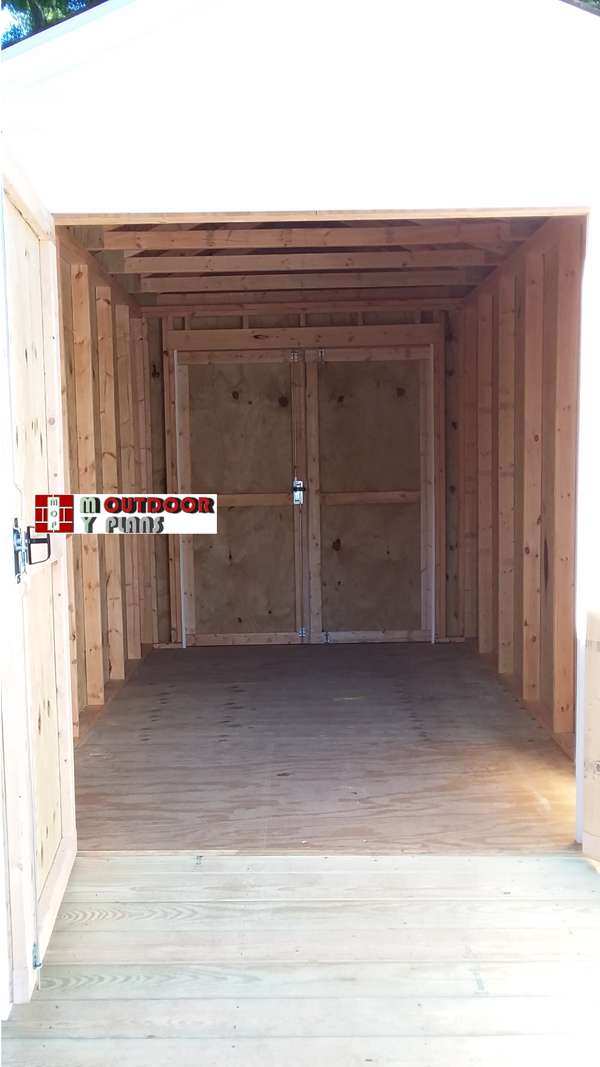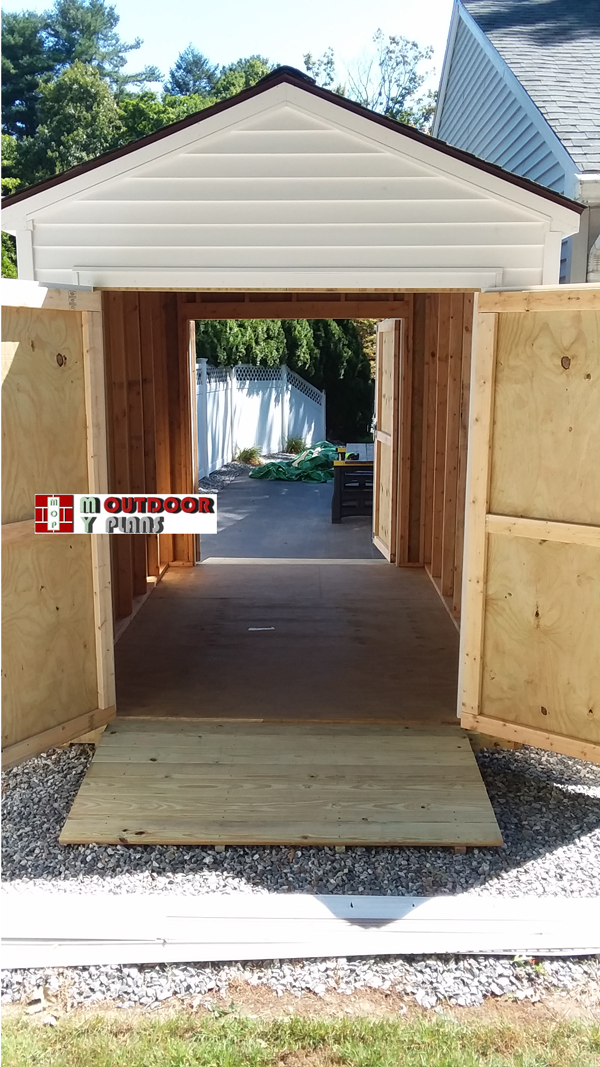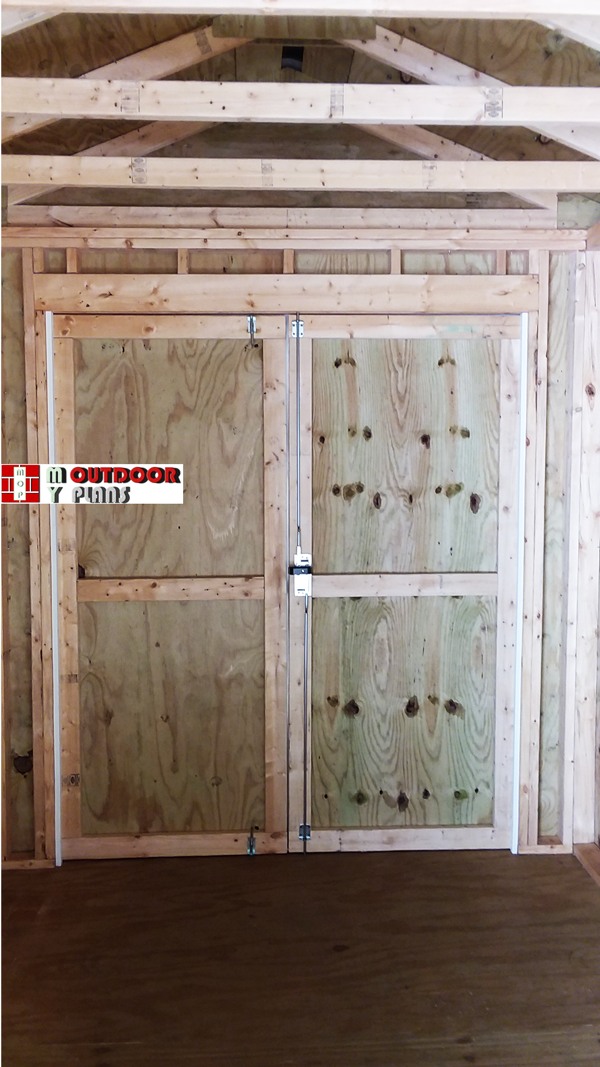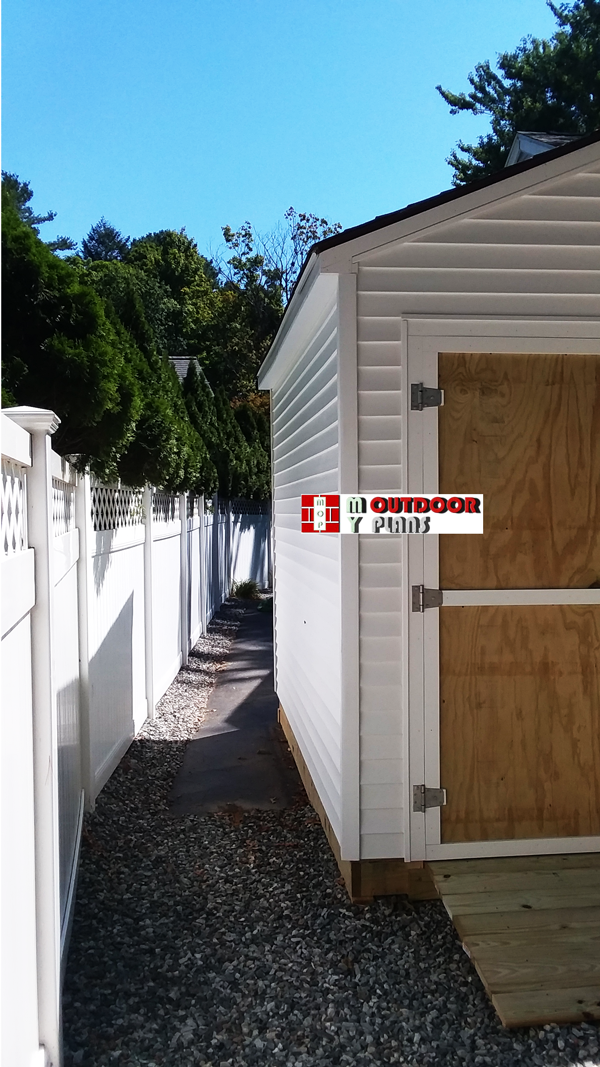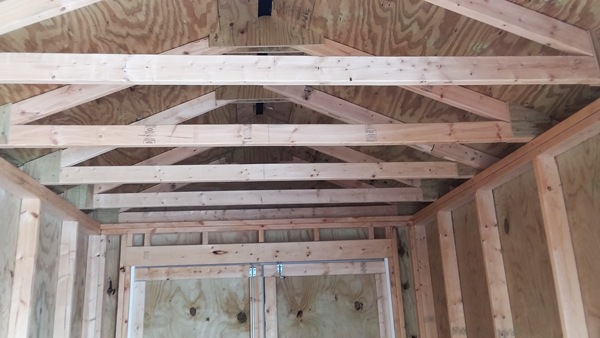 From John Graham,
I bought the plans last April, modified them to suit my needs and began construction with my son as a DIY project the first week of July. It took about 75 hours working part time.
We followed the base plans as shown. From there we moved to 24" centers for studs and trusses; changed the roof pitch to 6/12; added a ridge vent; made the side walls windowless; and, changed the back wall to a second door wall with both having 72 inch width. Because we opened the back wall we decided to add some rigidity by placing diagonal pieces locking the sides together. The siding is covered in vinyl and the trim is pvc.
The only painting to be done are the 4 door sections for front and back doors. They will be gray. Due to inflationary lumber prices at HD the cost was higher than originally budgeted. Cost was $3500.