8×10 Gable Shed – DIY Project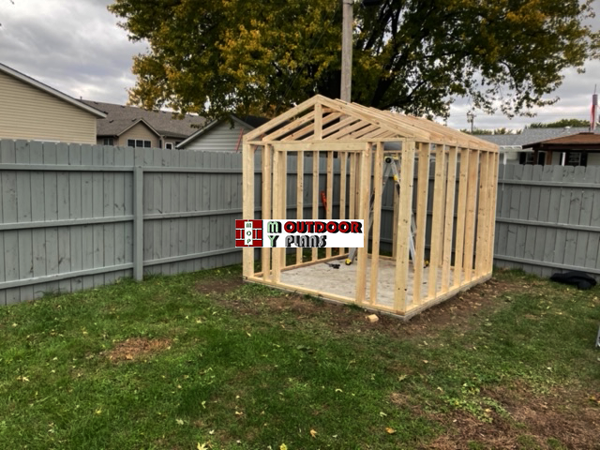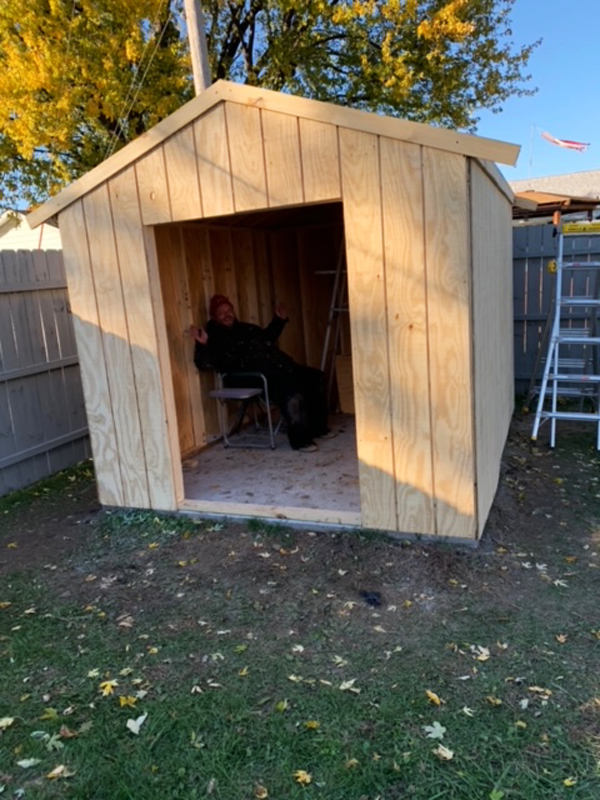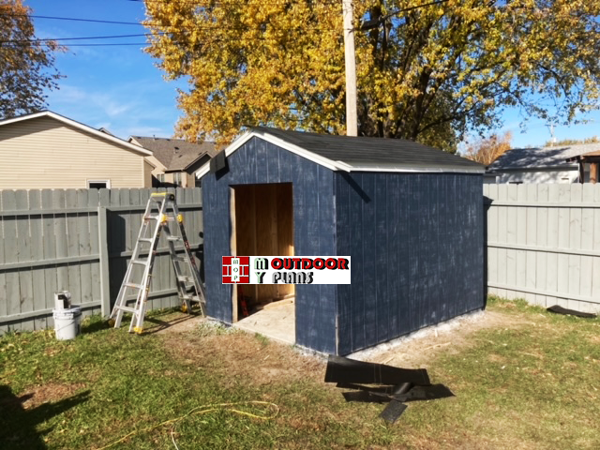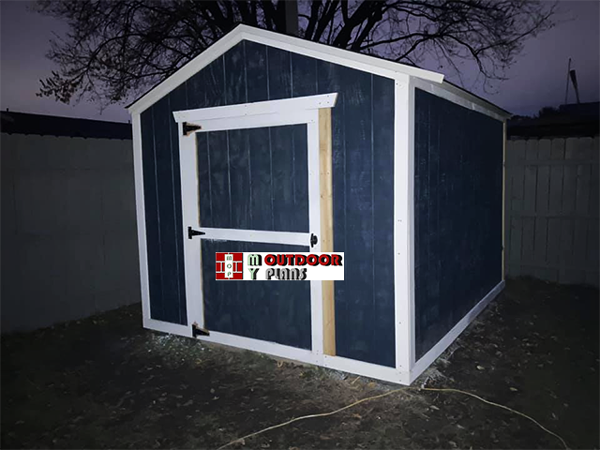 From Scot Haut,
Thanks for the plans. I really liked these. Very simple design. If I had it to do again I would bird mouth the trusses and have a bigger overhang. The plan calls for 3 bundles of shingles I ended up needing just a hair more. The 2×4 overhangs I did away with. I just used 1×4 trim boards.
Below I included my shopping list. I had a pad poured when I re did my driveway so my list includes NO FLOOR MATERIAL. I also borrowed a framing nailer from a friend so my shopping list doesn't include the nails for that as well. I shot allot of framing nails. I did this over 6 weekend days (in autumn gets dark at 5) I had a helper for a few of those days.
I thought I could have done it alone but a helper REALLY makes it easier. Very proud of my shed and glad I did it myself rather than buying a junky metal one or a kit that includes way lighter duty lumber and still need to do the work. I have lots of saws and am pretty handy.
Shopping list:
9x T1-11 Natural/Rough Sawn Syp Plywood Panel Siding (0.594-in x 48-in x 96-in)
14x 5-2/7-in 18-Gauge Zmax Steel Rafter Tie Wood To Wood
1x PrimeGuard Ten #10 x 3-1/2-in Wood To Wood Deck Screws (264)
10x 2-in x 4-in x 10-ft Fir Lumber
2x 42-in Steel Body Only Turnbuckle
8x 2-in x 4-in x 10-ft #2 Prime Pressure Treated Lumber
40ish 2 in. x 4 in. x 8 ft. KD WW Select Stud
2x 1-in 11-Gauge Electro-Galvanized Roofing Nails (1-lb)
4x ROYAL SOVEREIGN Charcoal 3-tab Roof Shingles
18x 1-in x 4-in x 10-ft Square Pressure Treated Unfinished
1x PrimeGuard Ten #6 x 1-5/8-in Wood To Wood Deck Screws 5lbs
4x F 5- 1/2 S Hemmed White Aluminum Drip Edge
1x 36-in x 72-ft 216-sq ft Felt Roof Underlayment
1x 1-in 12-Gauge Electro-Galvanized Steel Cap Nails (250-Count)
4x 1/2-in x 4-ft x 8-ft OSB Sheathing
1x 2-1/2-in 10-Gauge Hot-Dipped Galvanized Steel Common Nails (1-lb)