8′ Picnic Table – DIY Project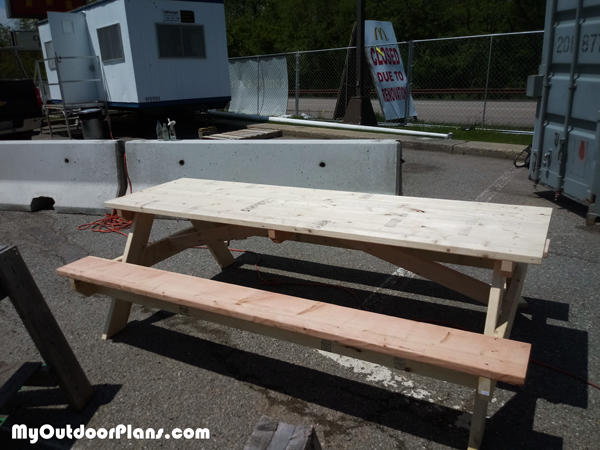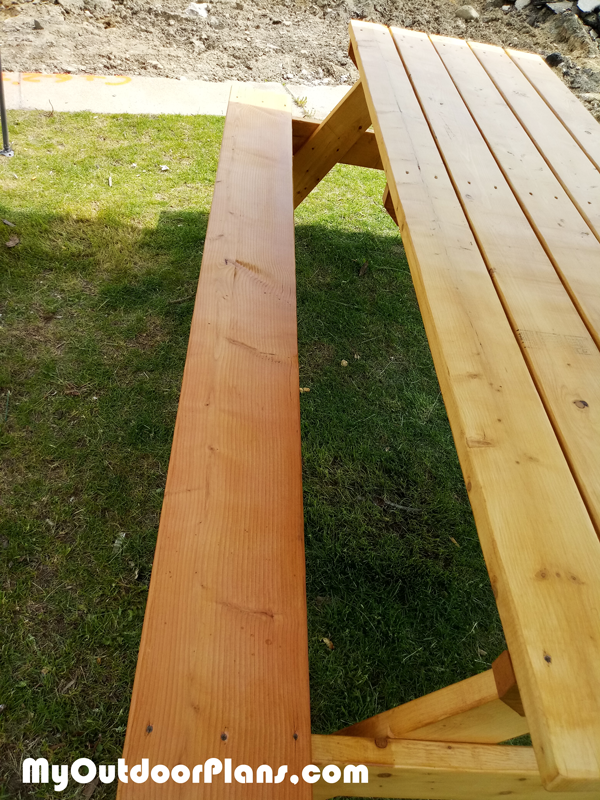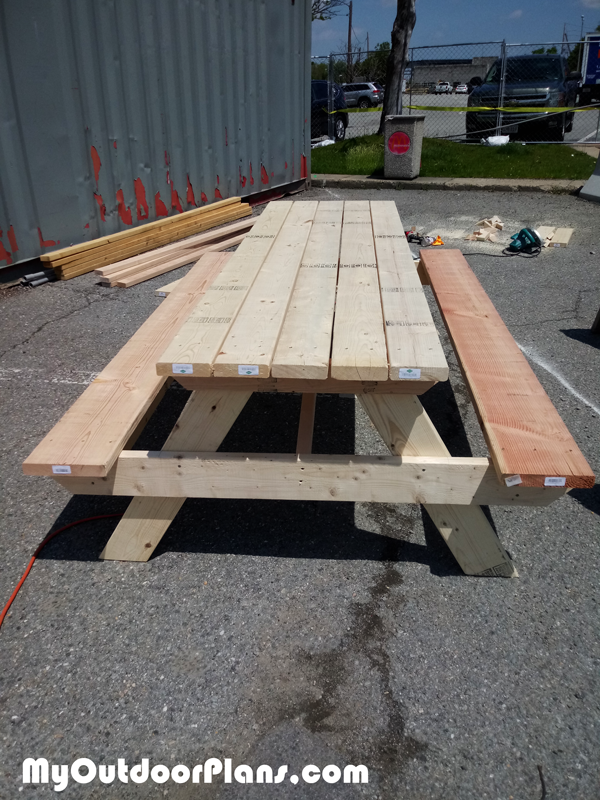 From Richard Briggs, 
The table took me about 4 hours. I did the benches with 8ft 2×10 and the rest with 8ft 2×6 and 1 or 2 8ft 2×4.. I used a behr clear coat stain to weatherize it.. We had nothing going on at our construction site so my boss had me build a picnic table for our breaks and stuff. Attached are photos of the project before it was stained and after! Came out awesome. You guys are great thanks!!!