5 ft Outdoor Bench – DIY Project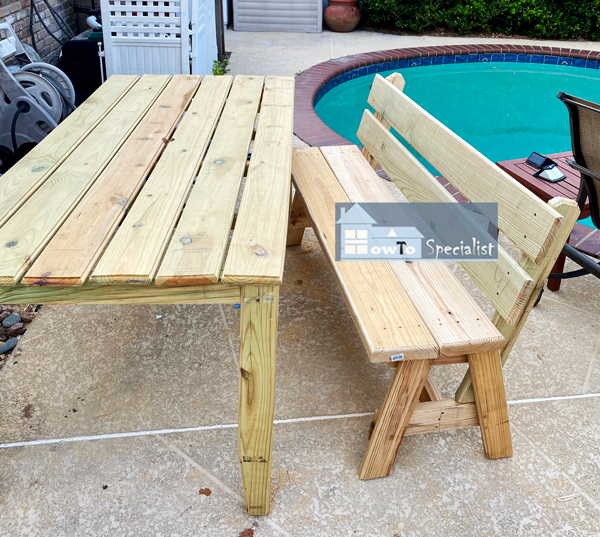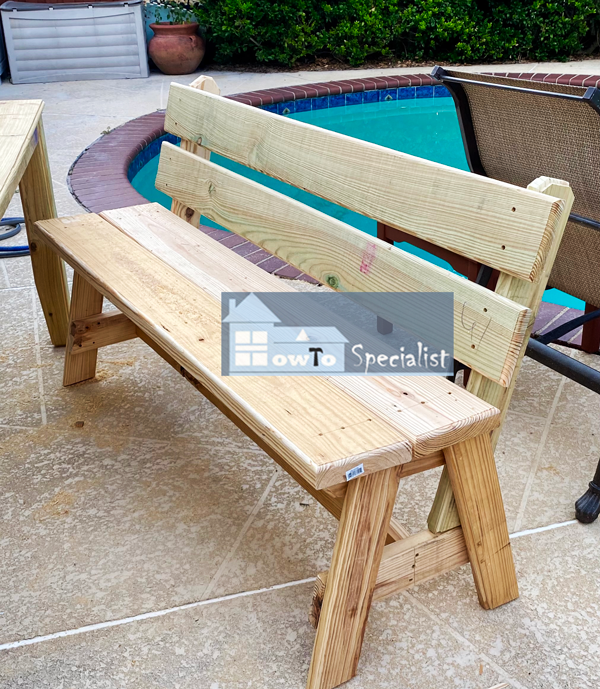 From Aimee, 
I made this bench using 2×6 treated deck boards for the seat and 5/4 x 6's for the back rest instead of 2×4's. It was less work and I found the lumber in the culled wood pile at Home Depot for 70% off.
I like to use 1/4″ plastic tile spacers instead of scrap wood. I got a bag of 200 for around $3 and they're easier to work with since they are in the shape of an X and are totally uniform. I think I spent around $35-40 all told, and did it in about 4-5 hours yesterday. It probably would have taken less time if it weren't so hot! It fits perfectly under the 6 foot table I built last weekend.