4×8 Wood Shed – DIY Project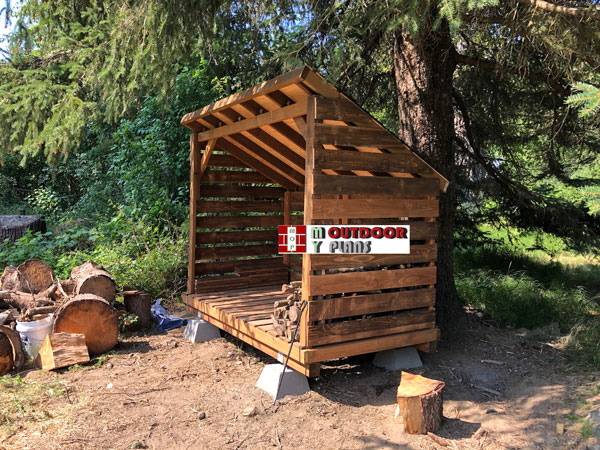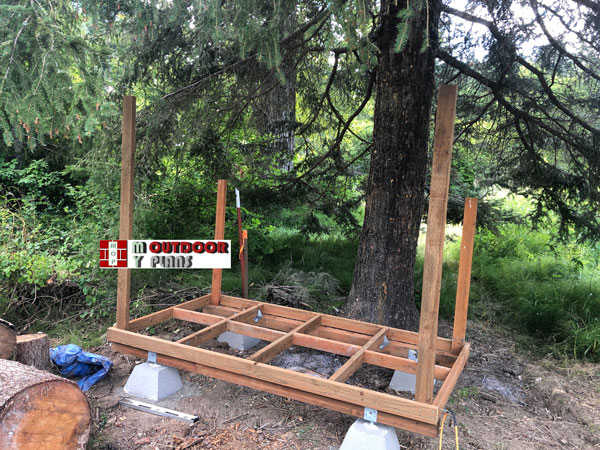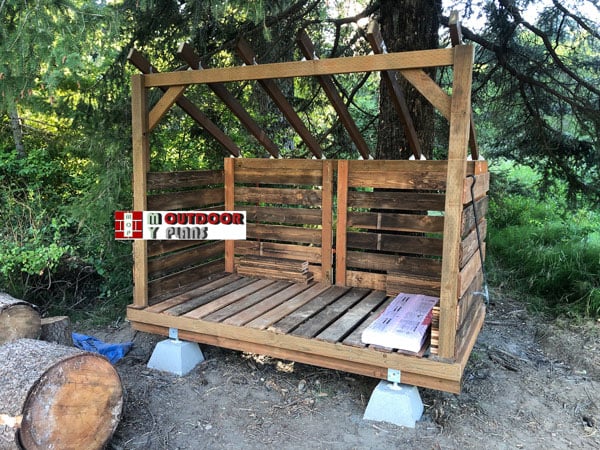 From David Schwartz,
Built my shed along the Yakima River in Washington state. It's not unusual to have some flooding so I wanted to get the wood up a bit higher than the cinder blocks recommended in the plan.
Using two 4" x 4" x 8' anchored into four concrete pier blocks did the trick. The shed itself is 4' x 8' and the drop is 6' in front to 4' in back.
It took about two days to build, divided over two weekends. I had never shingled a roof before, and I'm not sure this qualifies, but I think it'll do the trick. (I literally watched two minutes of a YouTube video and dug in.) The shed is under a very sappy evergreen, so I figure all the sap dripping on the roof will provide additional sealing properties.
The split in the back is due to the size of the wood we used for the siding – 1" x 6" x 5' pre-stained fencing from Home Depot. Obviously not long enough to go all the way across, so we got creative. This particular choice created a fair amount of waste, which I was not thrilled with, but it was definitely the most economical way to go.
For winter we'll add a 2" x 4" x 6' piece of wood to the front to add extra strength in cased of heavy snowfall and close everything in with a tarp to keep wood from floating away in case of extreme flooding.
Total cost was around $600 – of course I took on the project at a time when lumber is ridiculously expensive. Thank you for the plans!