2×4 Garden Bench – DIY Project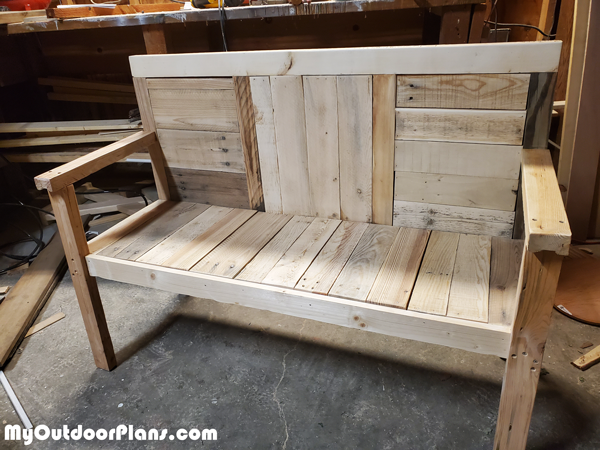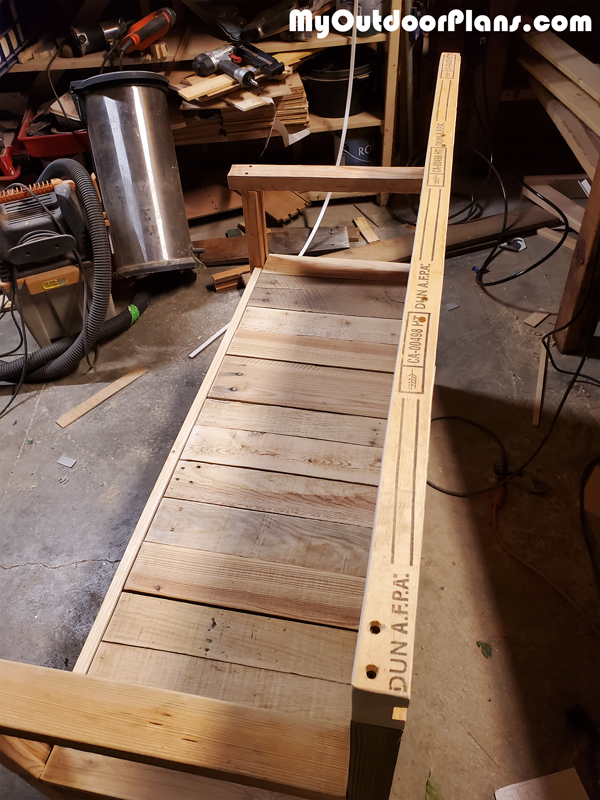 From John C. McCleary, 
I wanted to see if I couldn't build a nice bench for free for my daughter's 21st birthday. I got all of the pallet wood for free. The only cost were screws nails sanding pads and my time. I think she's going to like it. I am going to build a side table as well. It's not a perfect bench. A ton of variation in the wood.
Decided to even keep some of the stamping on the wood as part of the project. But overall, I think it looks good. Used the garden bench plans from myoutdoorplans.com as inspiration! I think I'm just going to stain it with Thompsons. Would love advice on that. I want to keep it natural colors though.