20×20 Picnic Shelter – DIY Project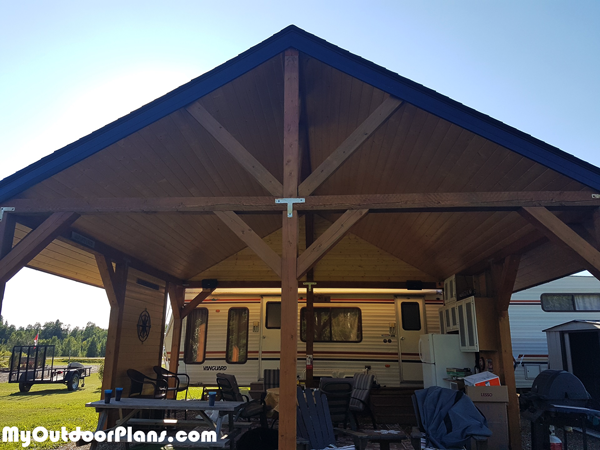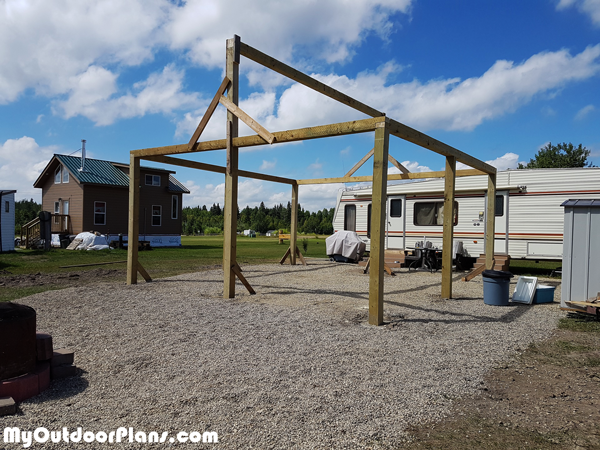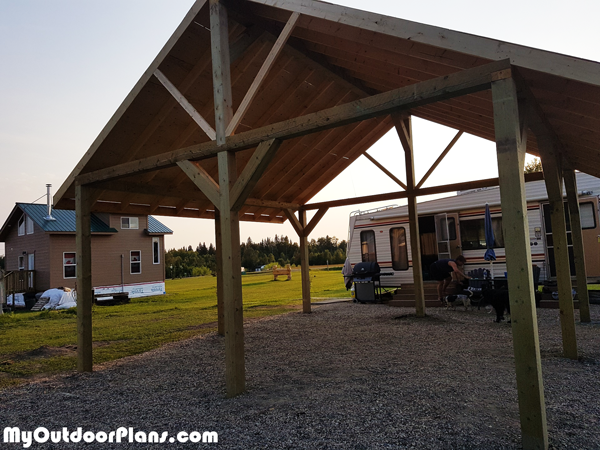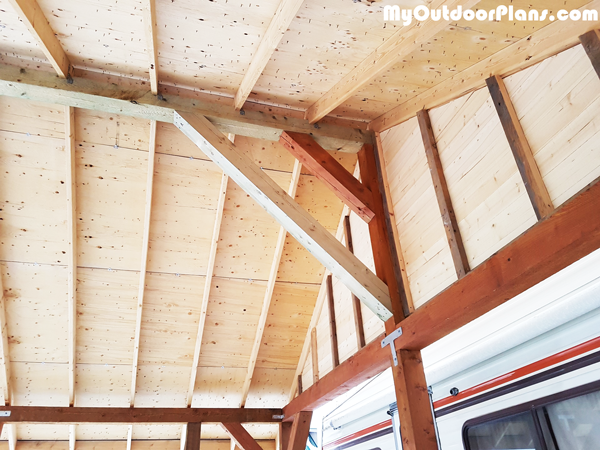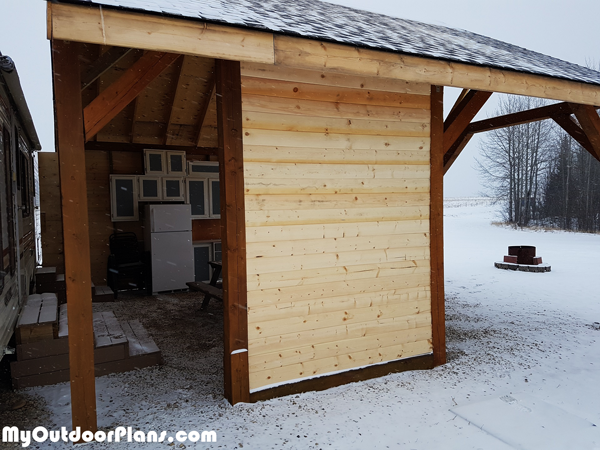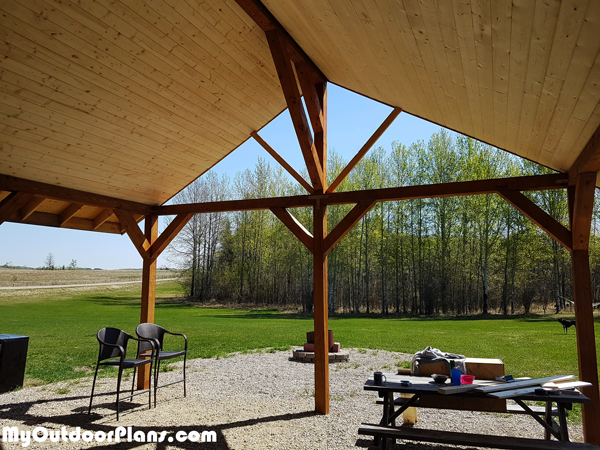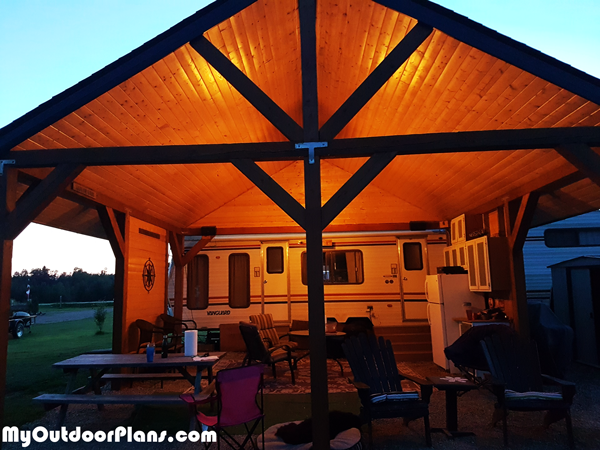 From Jason Hutt,
We bought new bare land last year and needed some shade and weather protection. I started with the 20×20 Picnic Shelter Plans and made a few additions once the main structure was complete. We've since framed in 3 of the 10-foot walls to provide shelter and a wind break. I was able to follow the plans from this site to the tee and it turned out amazing.
The work was done in Alberta, Canada. Budget to finished ended up around $5-6k but it was well worth it. Just doing the work described in the plans was around $3,500.
Beyond the plans supplied, we did tongue and groove Pine on the ceiling and clear coated it, filled in one end peak for weather protection, added 2 pendant lights and some additional braces to beef up the appearance. Just looking to add some nice beefy brackets to the joints to replace the rather flimsy strong-tie ones presently installed. Overall a great project to make functional space on your property.