12×16 Garden Shed – DIY Project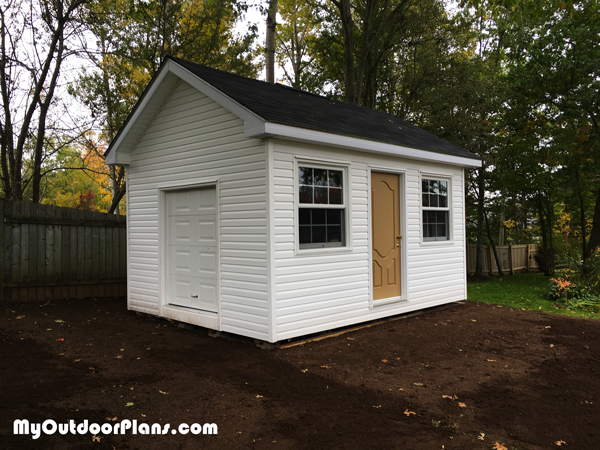 From John Rozalowsky, 
The plans were great, with little wasted material. Total cost was $5700.00 not including my labor but included the base and landscaping. I went with 16" spacing all around instead of 24". It was probably too much but made for a very solid shed. A garage door was added. The windows were reclaimed from my neighbor and a door was added to the front. The walls were wrapped in Tyvek and vinyl siding applied.