12×16 Gambrel Shed – DIY Project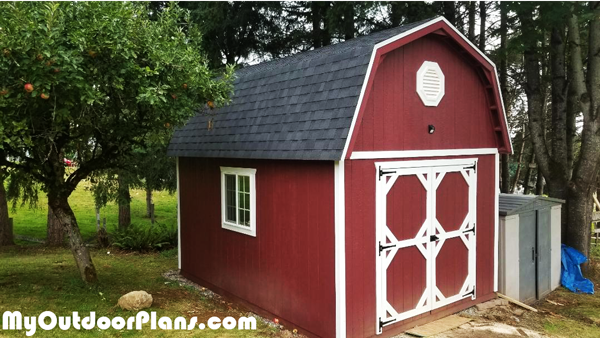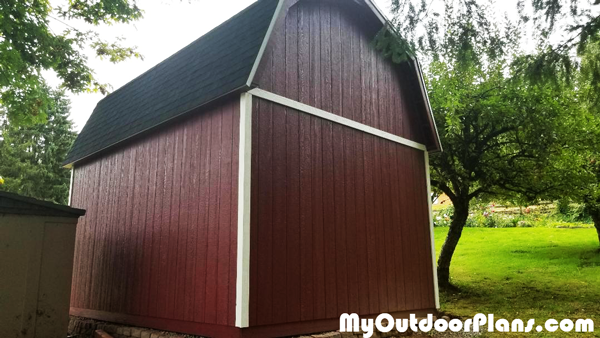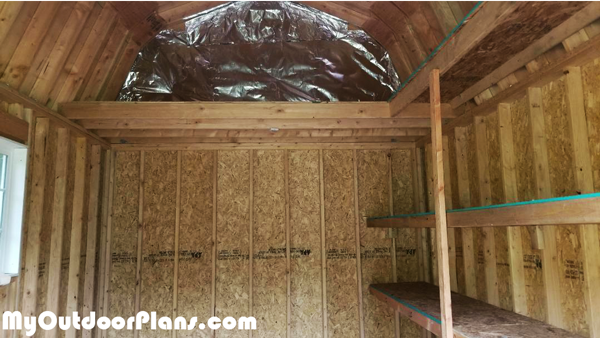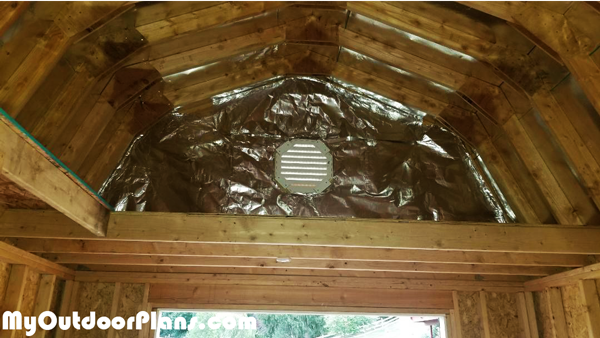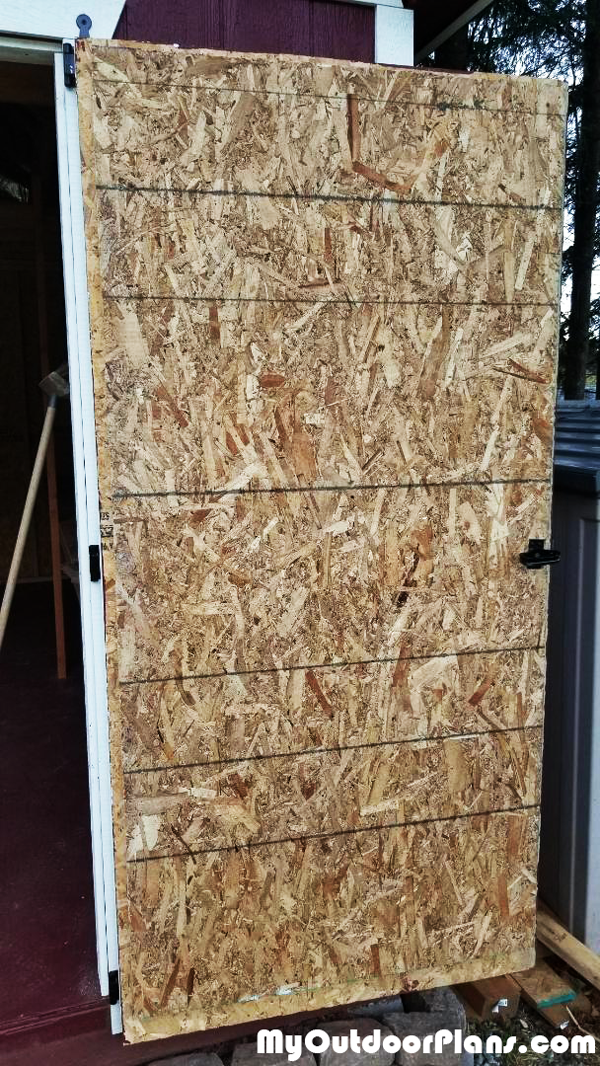 From Ken Will, 
The plan available on myoutdoorplans.com for this project were wonderful. Total cost was about $4000 and it took me about two months working evenings and Saturdays to complete. The material list available on-line is pretty accurate but I did make some modifications. I used 9 pier blocks to support (3) 4″x8″x16′ beams with 2×6 floor joists for the foundation.
After building the floor of the barn I used the flat surface to create a jig for the trusses. Things I added included: -Reflective foil wrap on the ceiling and loft to reduce summer heat. -Two lofts and floor to ceiling built in shelving on one side. The loft materials made good platforms to install ceiling joists and the shelves doubled as scaffolding for installing the steep gambrel sheathing and roofing materials. I purchased 5 gallons of paint for the exterior but only needed about 3 (used pre-primed T-111). I used another gallon to paint the floor.
I purchased 1 gallon of trim paint which was plenty. Used about 11 packs of architectural asphalt shingles and about 1/2 pack of ridge shingles. I used 7/16 OSB sheathing for the roof. Don't think I could have lifted 3/4″ plywood up there. Other than the extra ridge shingles and remnants of T-111 there was virtually no scrap. Great plans. Needed a bit more detail on the barn doors but I found help on YouTube. A sandwich construction with T-111 on one side and 3/8 OSB with a 2×4 frame worked well. The design I found leaves the door completely sealed with almost no air gaps. The project was fun from start to finish and felt very fulfilling when you see the finished product.