12×16 Gambrel Shed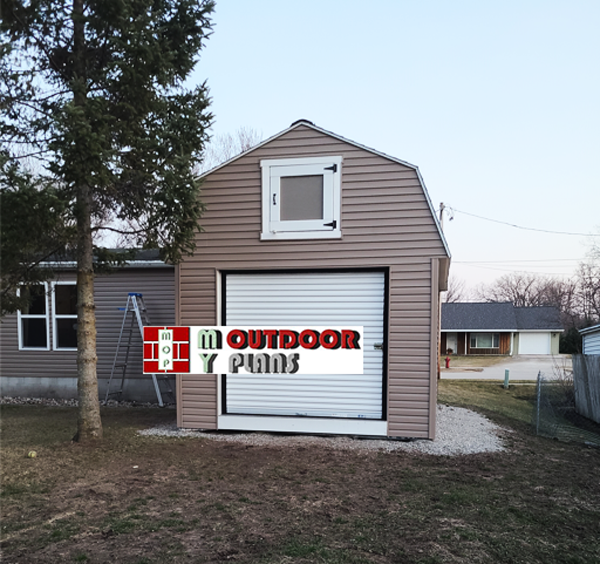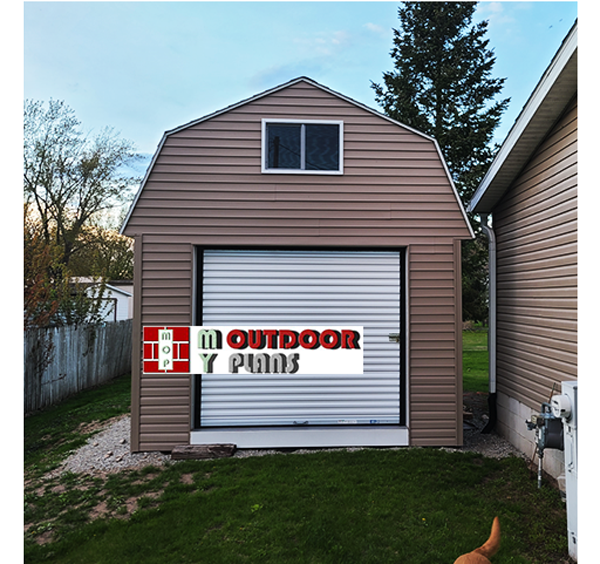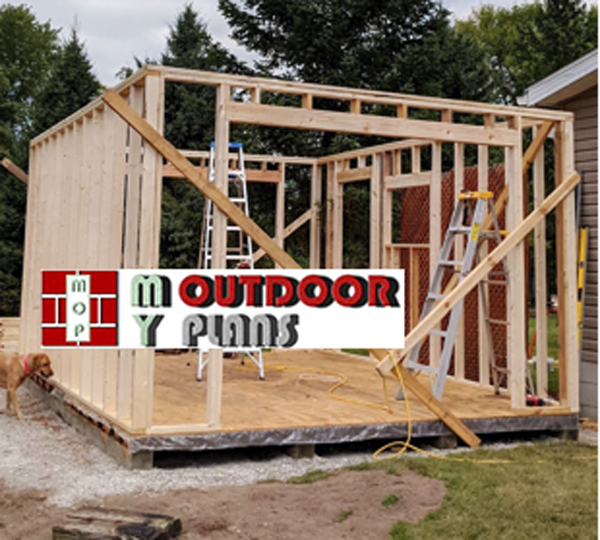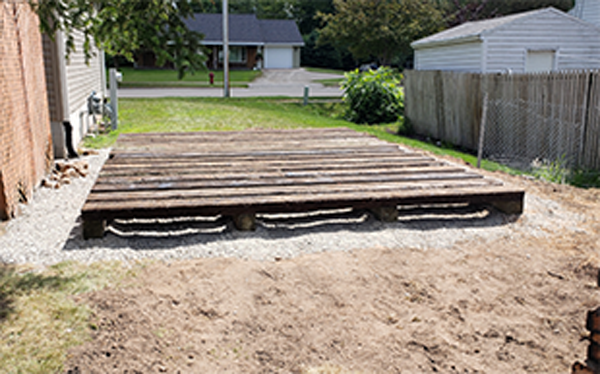 From Kevin Wieser,
I had wanted to build a shed for about 3 years. I bought myself a double-wide home and found that they are designed with little storage. On top of that, my garage is only 20×20, and so there is not much room for vehicles, tools, and home projects.
I found your building plans for the 12×16 gambrel shed and it made a lot sense to build something similar. The top is storage for decorations, lumber, leftover pieces from projects. Basically anything that I'm not using very often. The bottom has turned into my wood workshop and storage for all of my wood working tools.
I began this project during the first summer of Covid. I needed something to do with my time. So I started by drawing this shed in my SolidWorks program that I use for work. For the floor, my father in law had some treated 6×6 beams and multiple 12×4 beams that he had gathered over the years. They had been used to support old railroad bridges that are no longer in service.
The floor is way overkill, but it was one of them things where he had these laying around for the last 15-20 years, and he gave them to me just so he could get rid of them. They made for a very solid foundation. I then went over the floor structure with 1/2″ plywood.
I was able to get away with thinner plywood because of the way we structured the floor. The walls almost match the walls in your plan. I did 16″ centers, 8′ tall. I added a window and service door on one 16′ wall. I added 7′ tall x 8′ wide roll up doors on each 12′ end of the garage.
For the roof, I changed the angle slightly to give us more headroom in the attic. I added a window on what end for light and a door on the other. The attic floor is also 1/2″ ply wood. The trusses were built using 6×2's, 24″ centers. They were screwed down and then reinforced with hurricane clips.
The outside walls were sheeted with 7/16 OSB and the roof was sheeted with 1/2 OSB. I used vinyl siding to match the new siding on my house, and shingled the roof. I added an 8′ ridgevent in the roof and also used some old soffit I had leftover to help vent more.
Eventually I want as far as insulating the bottom half so that I could work in it during the winter (Wisconsin weather). I sheeted it using 7/16″ plywood and painted it. I added the cheapest roll-out vinyl floor that I could find at Menards.
The vinyl floor was put in for several reasons (looks, easy to clean, protects the plywood underneath). I never went back and calculated exactly how much I spent on this. I believe it came in somewhere near $6,000.
Keep in mind, that this was the summer during Covid, and so prices were already going up on materials and they continued to sky rocket as I worked on this project. The roll up doors are awesome for bringing my projects in and out. The biggest issue is that they are hare to seal up. I bot a top and bottom seal kit, and then used brushes for the sides.
The upper loft door was well worth the extra work. When I first started this project, I never intended this shed to turn into what it has. My only regret now is that I didn't make it bigger. I'd be happy to share more pictures or info upon request. Thanks for sharing the plans and helping inspire this project.