12×16 Dormer Shed – DIY Project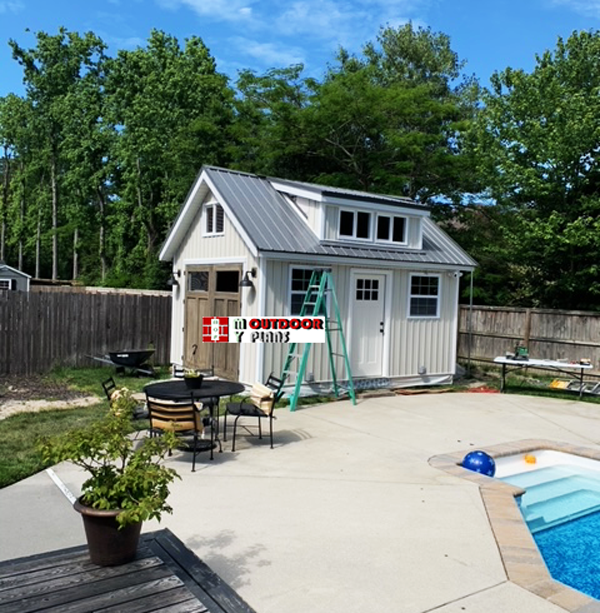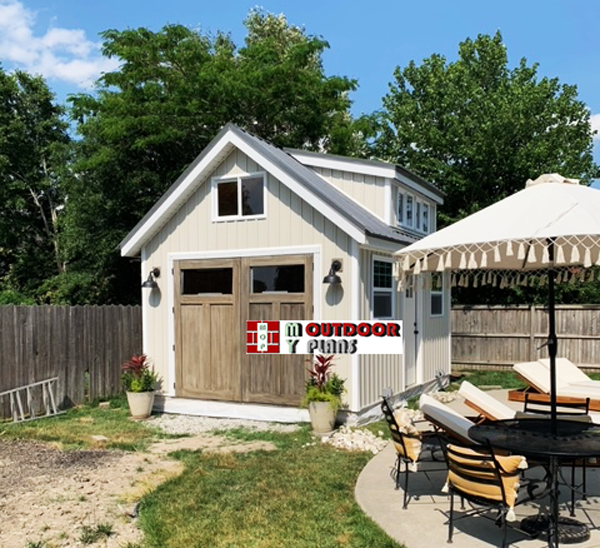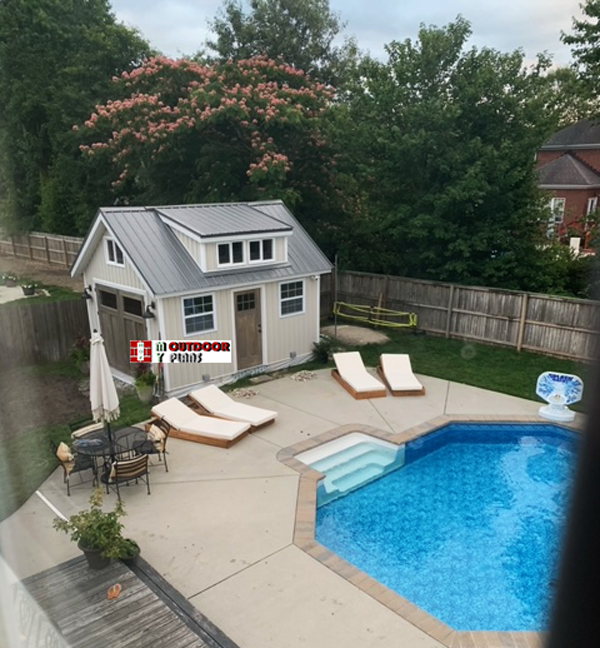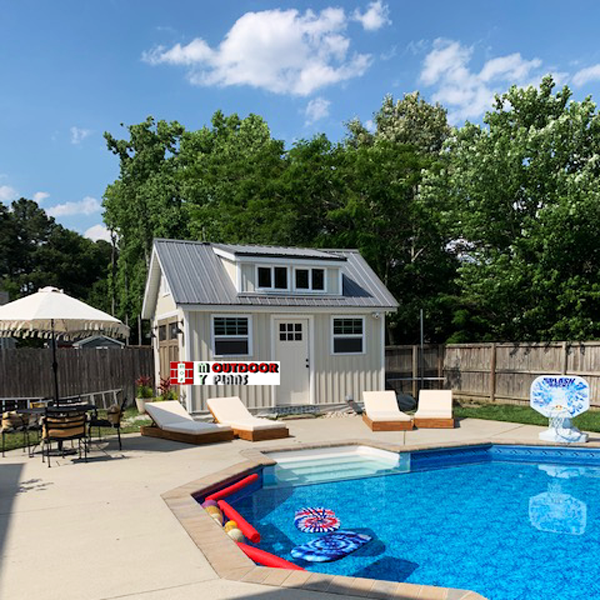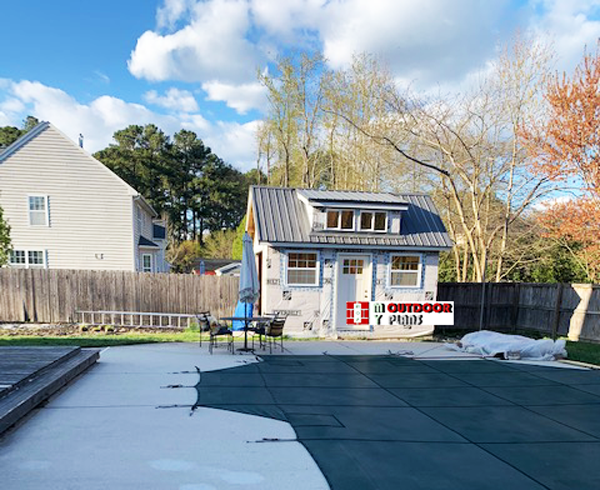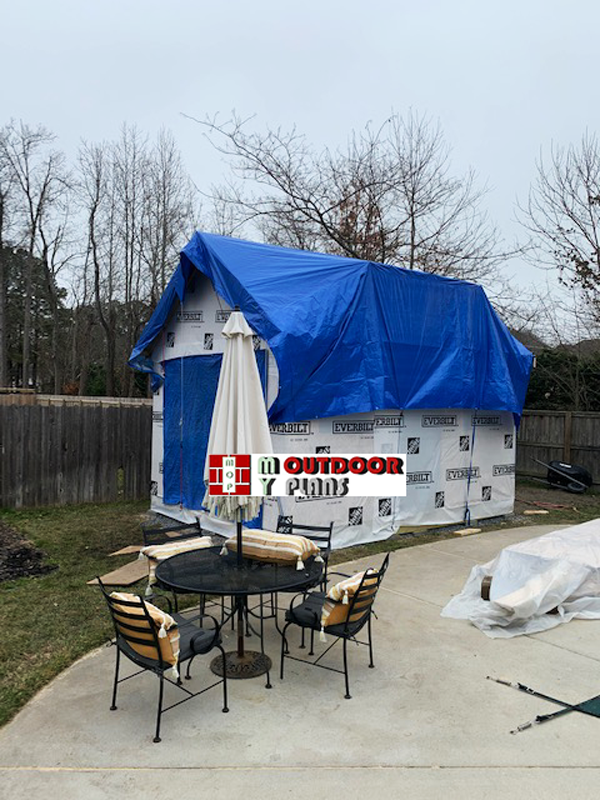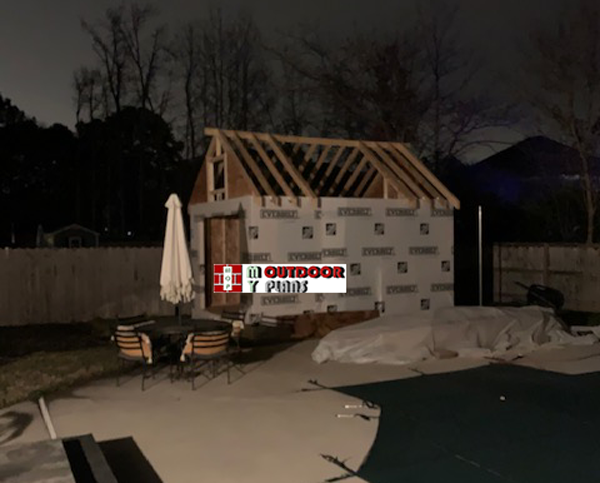 From Rich Rainer,
Good evening, my wife and I just finished our shed with dormer on the heels of finishing our 16×20 pavilion. I will say the shed or should I say she – shed was challenging because of all the layers associated with it, I'm a novice at best when it comes to construction so a lot of this project was a first for me. (Floors, walls, roof, windows, doors) but my wife was the one who did most of the heavy lifting on this project.
Her attention to detail was a great balance to my hurry up and put it together mentality. The plans were straight forward and easy to follow. We opted for a metal roof to match our pavilion and used board and batten siding which came out great.
We added more windows then the original plans called for, moved the front door to the center of the wall. The Double doors were made from 5/8 inch plywood, 1×6 trim and with acrylic windows.
My wife put together a great looking stain on these doors to give it that vintage look. She plans on painting the front door to match the double doors. A good friend installed electricity throughout the shed and we could be happier. Thank you for providing us the plans. I wish I had captured more pictures.