This section of our site is dedicated to woodworkers and DIY-ers that have built a project inspired by our outdoor plans and have sent us photos and a few comments about their endeavor.
We strongly encourage you to send us photos and your feedback regarding the projects on MyOutdoorPlans. Please send us the materials at admin@myoutdoorplans.com or using the contact form.
Potting Bench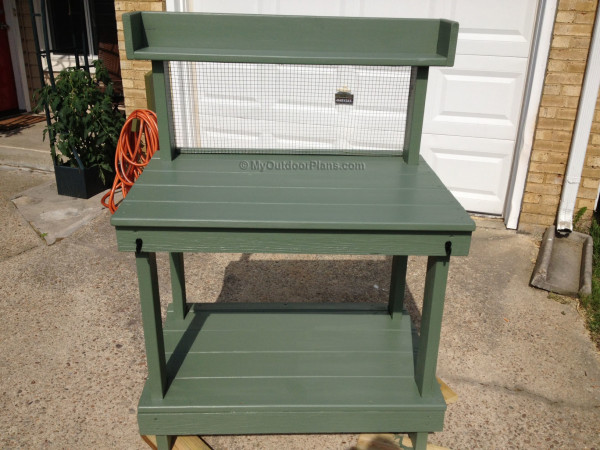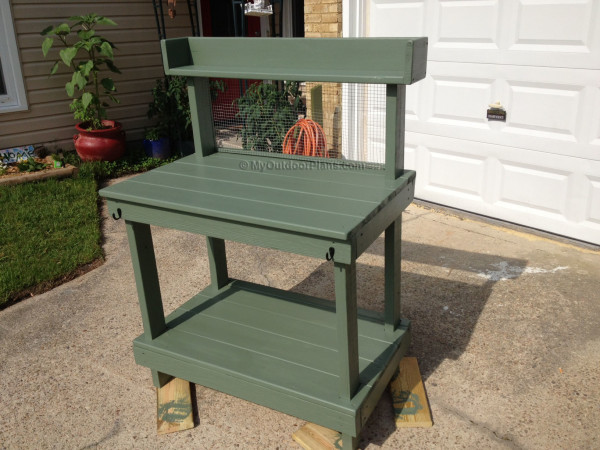 From Aaron Beckman
I made a few modifications to the potting bench plans, such as the metal screen on the back side and some hooks on the front. Also I used 5/4 x 6 deck boards on the top and bottom shelves. The color is Cabot "Thicket". Thank you for sharing these free plans. Your site is a great place for projects and it is even better because it gives you the exact cut lengths.