DIY Swing Bench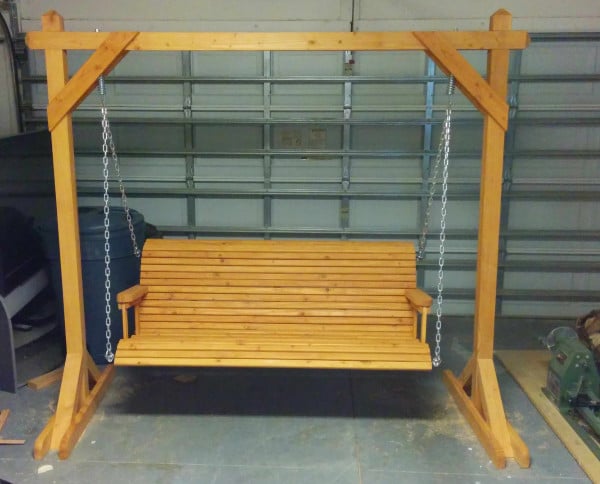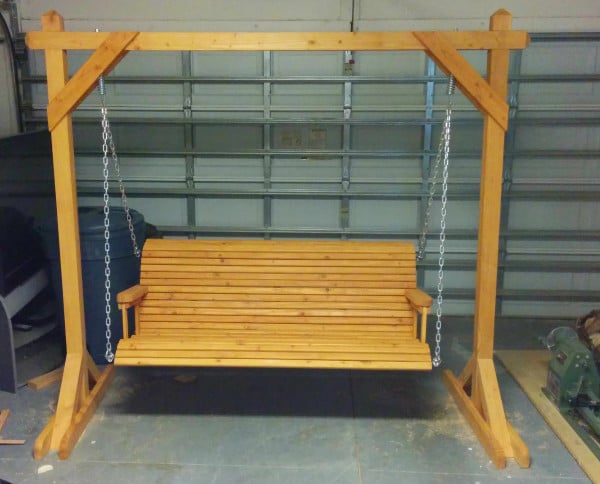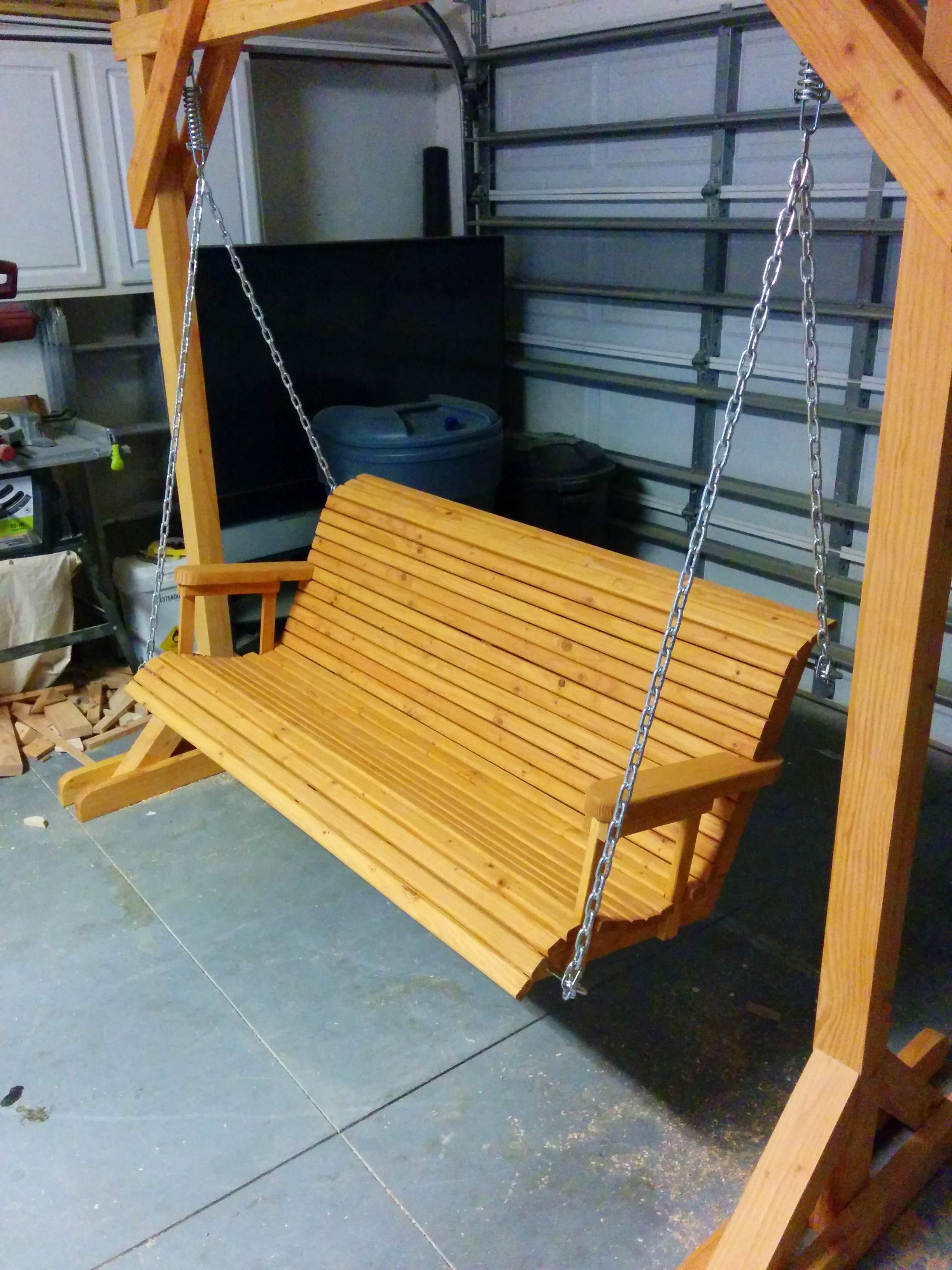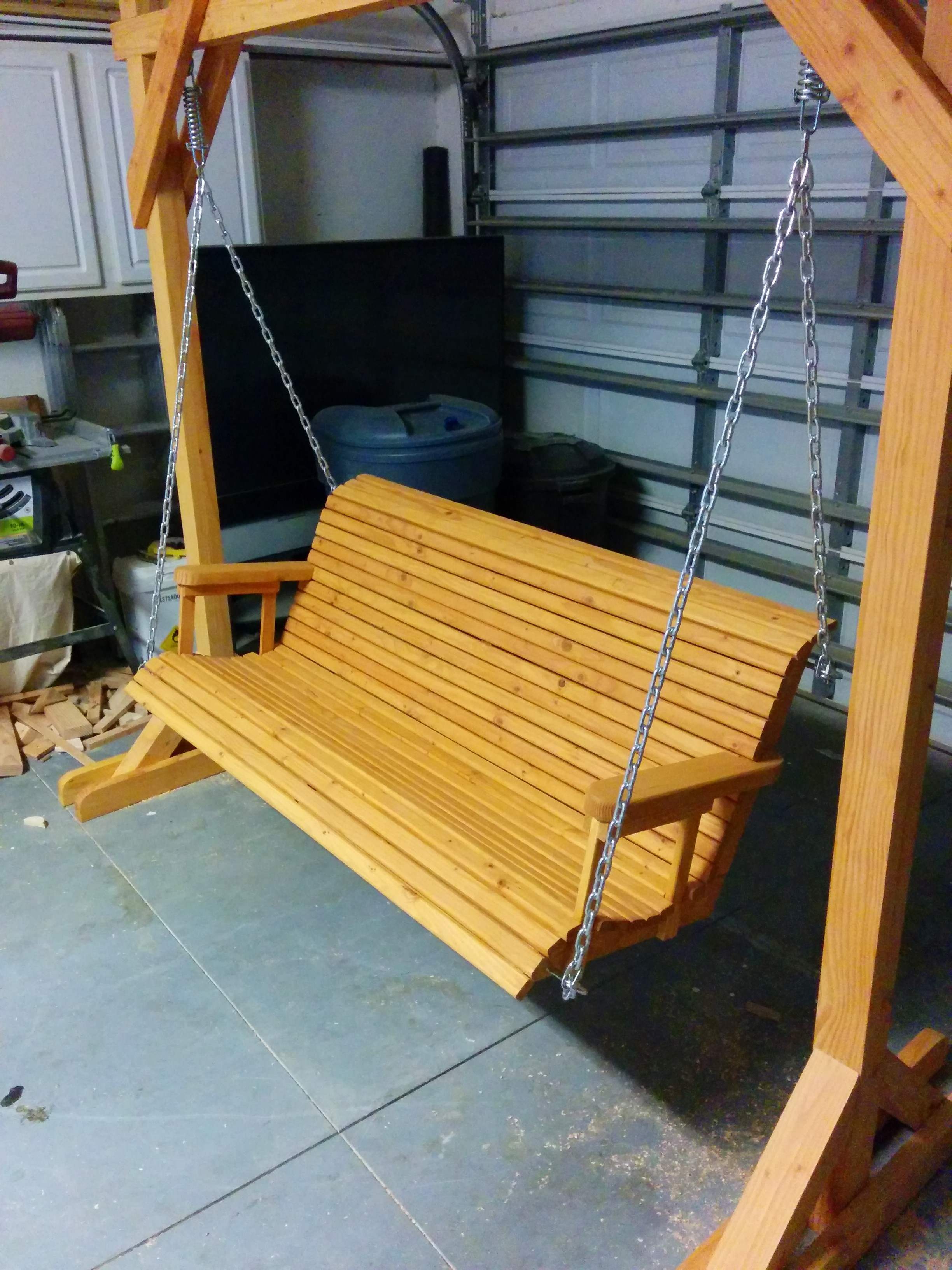 From Michael Caulfield,
I can't thank you guys enough for the porch swing plans. I ended up putting in a third seat/back support and adjusted the location of the eye bolts, but other then that I stayed true to the porch swing plans. The swing will be out on our pool deck so I made porch swing stand to go with it. As far as the wood is concerned, I made the swing out of eight 2×4's. Total cost of the wood ~$25.

Awesome site. Thanks Again.
EXPLORE MORE IDEAS FOR: