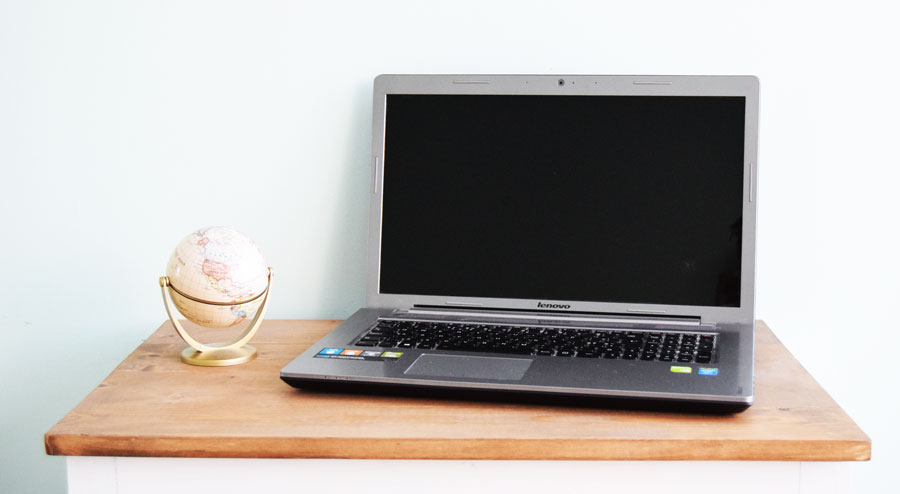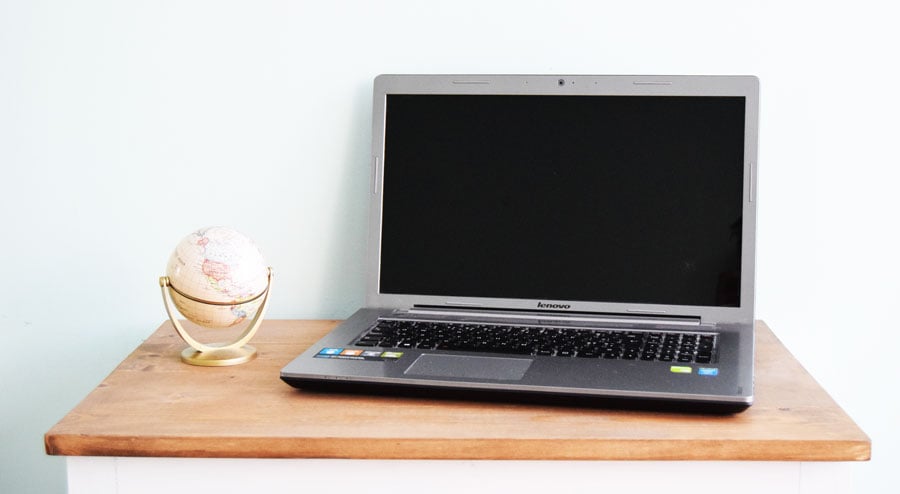 If you are like me, there are many project ideas running through your head constantly. The best way to evolve and to refine them is by sharing your projects with the rest of the world. The feedback will help you take your ideas to a new level, while networking with other bloggers will encourage you to give your best every single day!
If this is the first time you've begun researching on how to start a DIY blog, you probably have so many questions in mind, especially if you don't have a technical background. When I got started, about 4 years ago, I did know nothing about setting up a WordPress blog and I spent days trying to figure everything out, from registering the domain name up to choosing the right hosting provider.
I've got quite a few emails asking for help in setting a DIY blog, so in this article I will try to answer as many question as I can. I hope this tutorial will make it more clear to you, so you won't have to get through the same hassle as I did. However, these tips work for setting up any kind of WordPress blog, so feel free to use them if you want to start a blog in other topic. If you have questions, I would be more than glad to help you, so don't hesitate to contact me.
The Six Steps to Setting up a Successful DIY blog
---
1. Strategy
2. Domain Name
3. Hosting
4. Installing WordPress
5. Premium Theme
6. Building an audience
1. Strategy
---
As in any situation, taking the first step is maybe the hardest part. But having initiative and courage are not enough for starting a successful blog that will bring you recognition and a steady income. That is why you don't need just a good action plan, but a proper strategy. If you see your blog as a service or as a product and your future audience as targeted customers, your blog should SATISFY A NEED. Therefore before starting your blog, you need to first ask yourself the following questions: WHAT? TO WHOM? HOW?
There are several strategies you can implement, as to differentiate from other DIY bloggers out there, but I want to keep things simple, so I will focus on the main ones. If you want to get ahead you need to focus on ONE THING and deliver beyond what your readers expect from you. For example if you want to start a blog about gardening, then make it the best blog about apartment gardening. You don't have to do everything, just focus on the ONE AREA you have an expertise on and deliver value for your readers.
After you have decided what you will blog about, you need to understand that blogging is a serious commitment, especially if you want to create a steady audience and harvest all the benefits that come with it. Therefore CONSISTENCY should be on top of your priorities. Make a schedule and never miss it. You can experiment a little till you figure out the best time to post your articles, so that you get the highest traffic, but once you find the formula stick to it. This will create a pattern and your readers will associate your personal brad to the pattern.
Create a culture that EMPHASIZE helpfulness and TRANSPARENCY. I personally think that blogging should be less about metrics and more about people. Yes, you should be vulnerable and show your real self to the readers. Yes, you should do everything to help your readers and add value to their life, while sticking to the core values and mission of your blog. The best part is that doing so, you will mold the community that grows around your blog to reflect the same helpful and open behavior.
Blogging is also a LONG TERM COMMITMENT, as it usually takes at least 6 months to see some results, if you are doing the rest of the things correctly. It may seem as a step in the unknown, but delivering quality on a consistent basis never fails. Content is the king, after all. Use keyword planner to find more topics to blog about in your niche and to see how many searches the exact keywords get monthly. This tool is helpful especially when you run out of ideas!
2. Domain Name
---
Next on the list is choosing the right domain name. I can't emphasize enough on the importance of choosing a good domain name. This is often overlooked, but on the long term it has a big influence on the success of your blog. You should see the domain name not just as some words in the address bar, but as your BRAND. That is why the domain name should reflect the values of the blog. It should be the summary of what your blog stands for.
There are several alternatives when choosing it. On one hand you can play it safe and include in the domain name a few keywords highly relevant to your niche. Continuing the previous example, a good name would be ApartmentGardeningTips.com or MyApartmentGarden.com. On the other hand, if you want to make it more personal and deliver emotion rather than practicality, you can get more creative and choose something like GreenLifeApartment.com. 
There are a few things that you should avoid when choosing the domain name. You should restrain from using numbers and difficult to spell combinations. As a general rule, the domain needs to be easy to remember, so try to keep it to at most three words. In addition, make sure you register the .com extensions, as it will give more credibility to your site. If the .com is already taken by someone else, you should consider registering the .net extension.
Once you have decided the winner, you should head to NameCheap and see if it's available. I have worked with NameCheap for years and I am extremely pleased with their services. They also have the best prices out there, especially considering their monthly coupons. When registering the domain, make sure you also add the WhoisGuard to the cart, so you protect your privacy (your name, address and other personal data will not be revealed when someone searches information about your domain name).
3. Hosting
---
The next step after getting your domain is choosing a hosting company. Hosting your site is like renting an apartment, the only difference is that your content will be living there and not you. Hostgator is a great hosting company and I can speak from my own experience, as I have been working with them for more than 4 years. The thing that sets them apart from any other hosting provider is their amazing, award winning, 24/7 support. Anytime I've encountered an issue with a malfunctioning plugin or other problem that happens in the life of any blog, the support technicians have helped me solve it in a matter of minutes.
Another great thing about Hostgator  is that their hosting plans are really affordable and of high quality. The Shared Plans start as low as $3.71/month and include Unlimited Disk Space, Bandwidth, and Emails. Along with this, packages come with Site Building Tools, Templates, and Shopping Cart Software for E-Commerce. They can also assist with migrating existing websites from other hosts for new customers at no charge. If you plan on creating more than one site, then you should consider choosing the Baby Plan, otherwise buy the Hatchling Plan.
Their servers are very quick, so any shared plan will be able to handle even more than 4000 unique visitors every day. There is a long way till a new blog gets to that traffic, but with Hostgator, you don't have to be worried about having your site crashed by sudden high traffic. They take a lot of pride in the 99.9% uptime, which they guarantee, as well as an amazing security against online attacks.
4. Installing WordPress
---
After buying hosting for your domain, you are one step closer to having your very own blog. Next, I recommend you to install WordPress. WordPress is one of the most popular blogging platforms around, as it is easy to install and has a really intuitive interface. At HostGator, you can easily install WordPress through Quick Install. Log In to your Cpanel (yourdomain.com/cpanel) and press the Quick Install icon.
In the left menu, under Popular Installs, click WordPress, then click Install WordPress.
Complete the form that appears with the following details, using your own data.
Then, you need to Log In to your blog. Go to yourdomain.com/wp-admin and then fill the username and password, you have completed in the Install process.
You will now be looking at the Dashboard. This is the control panel of your blog, where you can create pages, write posts and change the appearance. In addition, you can add new features to your blog by installing plugins.
5. Premium Theme
---
You can use one of the free themes from WordPress, but if you want to make your blog stand out, I recommend you to upgrade to a premium theme. A premium theme will come with many useful widgets and features a regular theme doesn't have. In addition, make sure your theme is mobile friendly, especially that now Google puts a lot of weight on this aspect. I use a theme from ThemeForest and after many years of having it, I can say I am pleased with my choice and it saved me money and time.
You can choose from thousands of themes if you go to Themeforest. One of their best features is that you can see a Live Preview of the themes, before choosing the ones that suits your needs best. A well chosen premium theme will give you a competitive advantage over the other blogs in your niche, as it looks better, it is easy customizable and makes Search Engine Optimization a lot easier.
Boulevard s is an example of a great responsive premium theme that comes with many cool inbuilt features. You can easily chance the color scheme, build menus, add pages and links to your social media accounts. There are thousands of other themes out there and all you need to do is add a few filters so you can choose the one that suits your needs. You can also find lots of plugins on ThemeForest, so you can improve the functionality of your blog, while enhancing the professional look.
6. Building an audience
---
After setting up the DIY blog, there are still a few things you need to do, so that you grow a significant audience. I am speaking from my own experience, so I want to make sure you don't repeat the mistakes I did. We all have heard of SEO (search engine optimization) and how important and hard it is to get traffic from Google, Bing and so on.
However, the search engines make regular updates so the traffic you get from them is unsteady and unpredictable. That is why, the best way to grow your audience and to retain your visitors is by setting up a newsletter. The procedure is simple: you create some forms and display them on your blog, so your readers can submit their email addresses. Afterwards, each time you publish an amazing article on your blog, they will be notified of the new content. It's the perfect win-win situation for both you and your readers.
There are a few email subscription services. I use GetResponse and I am extremely pleased with the results and with the features they offer. I find it very easy to create the forms so they match the design on my blog. In addition, you can customize the look and the content of the messages you send, so they fit within the concept I promote.
Staying in touch with your loyal readers is essential for the success of your blog. A happy reader will spread the word about the fantastic job you are doing and they will keep the ball rolling, helping you increase the traffic. It is a lot easier to retain people who already read your blog than to acquire new ones. I hope these tips gave you an idea about what starting a DIY blog is all about and now you will take up the plunge and DO IT!


---
EXPLORE MORE IDEAS FOR: