This section of our site is dedicated to woodworkers and DIY-ers that have built a project inspired by our outdoor plans and have sent us photos and a few comments about their woodworking endeavor.
We strongly encourage you to send us photos and your feedback regarding the projects on MyOutdoorPlans. Please send us the materials at admin@myoutdoorplans.com or using the contact form.
Adirondack Chair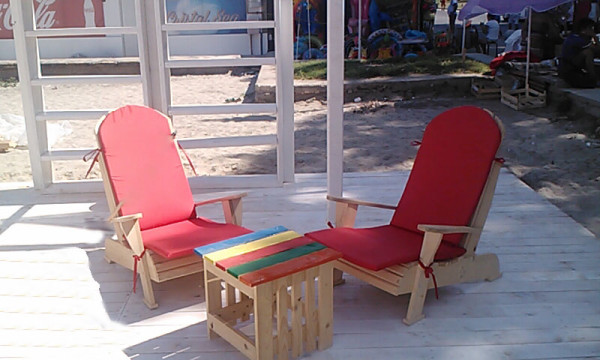 From Frank
Just wanted to thank you for the adirondack chair plans. I made a few modifications to the plans, as I wanted something more simple and less time consuming. I am very pleased with the end result. I also made a small end table for the two chairs.
EXPLORE MORE IDEAS FOR: