Skinny Catio – DIY Project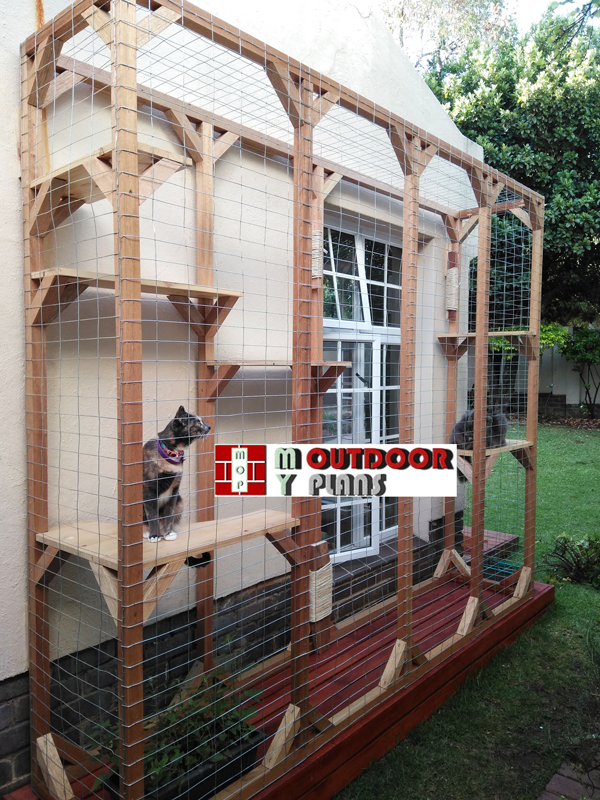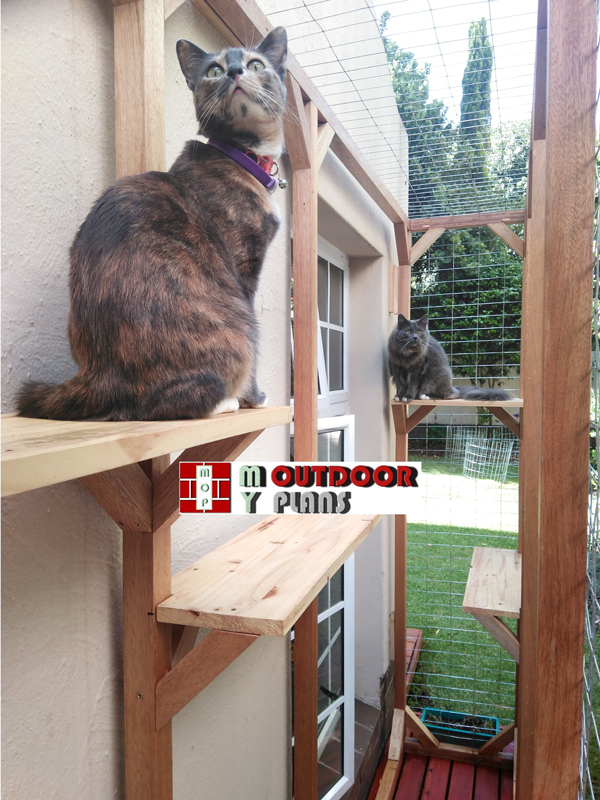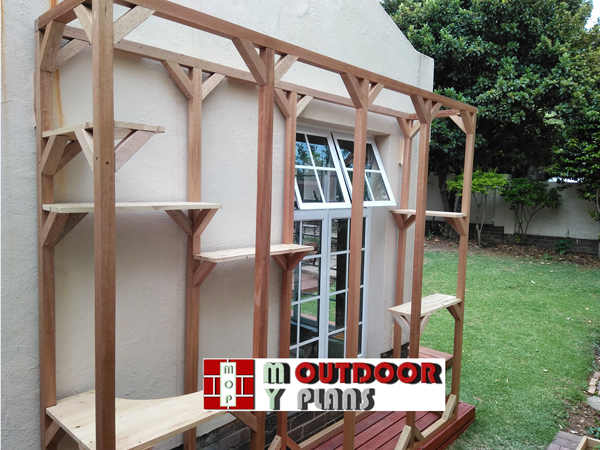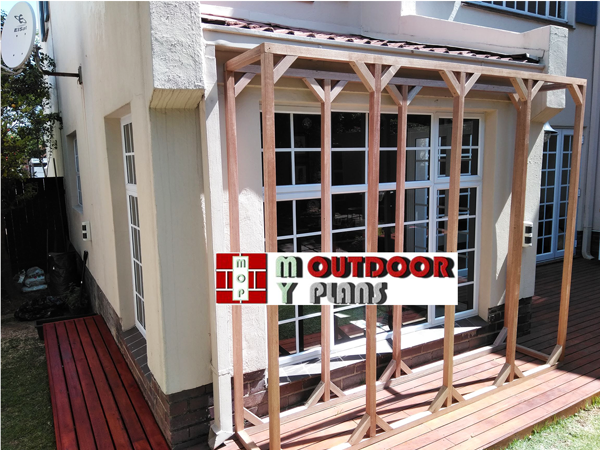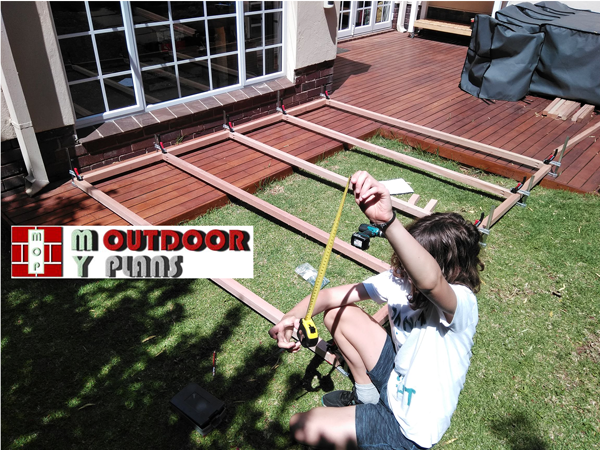 From Paul,
Our first ever DIY, woodwork project, based on the 8×8 catio plans. We changed the dimensions to fit around the window and in the small space we had, but the plans looked simple and clear enough to give us (dad and son) confidence to give it a try.
Built using meranti which we had cut to the correct sizes so no special tools were required. We managed to borrow a Kregg pocket hole jig which we used to assemble the frame. Very skinny so no rafters required. The angled supports were done using self-tapping deck fasteners. We had a lot of fun with the shelves including a corner shelf with a curve. The other change on the shelves was having them cut to wrap around the frame which allowed supports in two directions at each frame. Chose mesh with 1.8mm wire and 5cm x 10cm holes – seems sturdy but still light enough to work with easily.
Did the build slowly over a few weekend sessions. More time spent planning and sealing wood than building in the end. Great fun and everyone happy with the result.
Tools (other than the pocket hole jig):
– chordless drill
– chordless screwdriver
– clamps – wire cutter
– staple gun
– gloves (to work with the wire)
The cost was approx $550, including wood, mesh, sealant and fasteners, but excluding the cost of the deck the catio is mounted on (built by someone else).
Thanks
EXPLORE MORE IDEAS FOR: