Rocking Adirondack Chair – DIY Project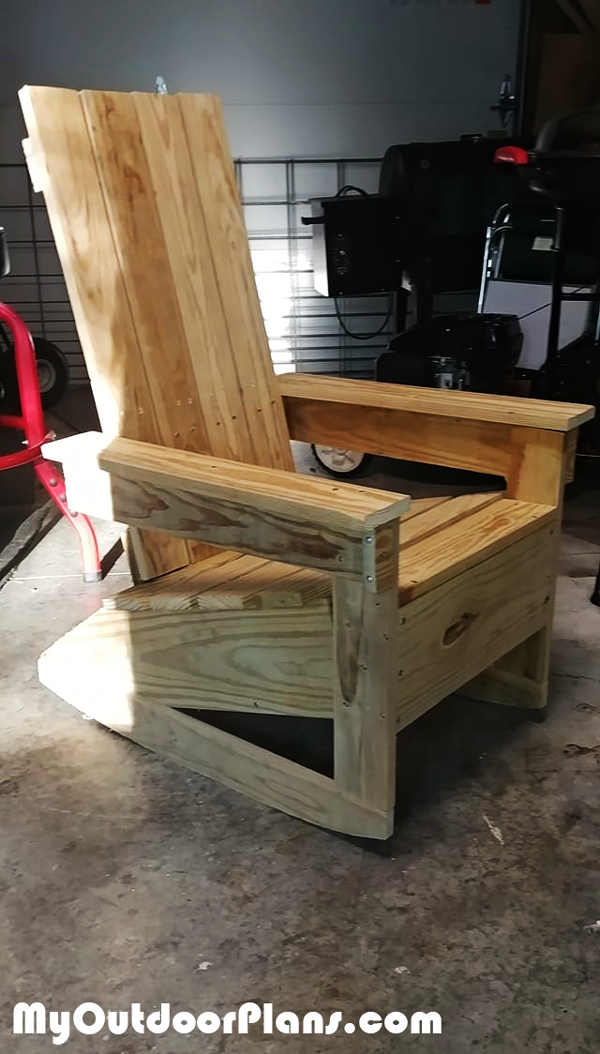 From Jeremie Mackey- Teeple, 
So….my first attempt at this. The plans are not right. Wrong lengths and missing screw lengths. Still have no idea how to get the correct curvature on the rockers. Had no idea how small this would be. I am 6 good and 300 lbs. The seat widths are wrong. However. It turned out ok.
Still looks pretty good. I will get it figured out. It's heavy duty for sure. Thank you!