DIY Workbench with Pegboard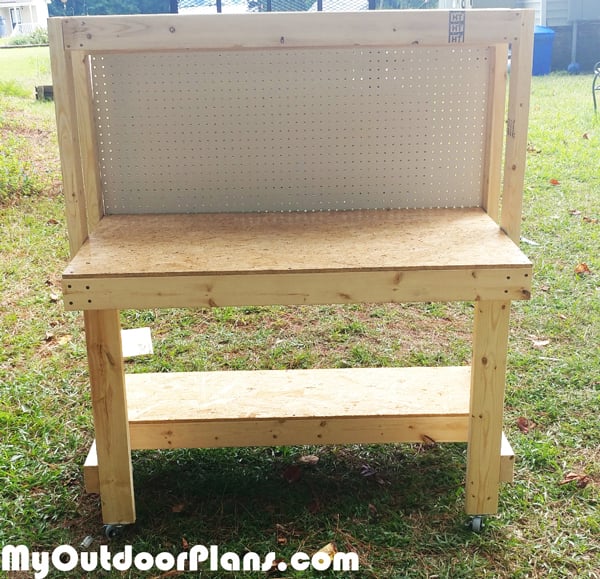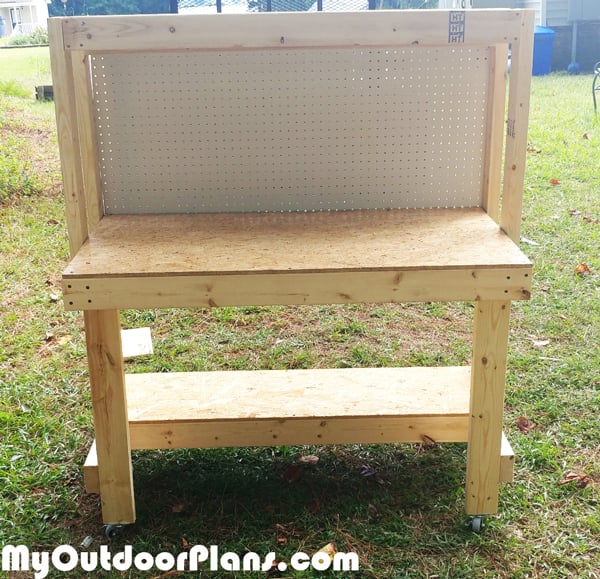 From Robert,
It took me around 3 hours total time. I started out by cutting all pieces needed on the list for prepping. I also marked each piece with cut size so I know which ones to grab. I used a 1/2 OSB board for shelves for bench I had laying around my shop instead of 3/4 plywood in the plans.
I additionally added a pegboard (2'x4′) and attached to back of bench. I also added swivel castor wheels at the bottom of bench with brakes on them so I can use inside my shed or wheel outside on a nice day. The project costed me around a total of $60.00 and well worth it! I look forward to using my outdoor plans for further projects in the future. Thanks!
EXPLORE MORE IDEAS FOR: