DIY Project – 2 Post Covered Pergola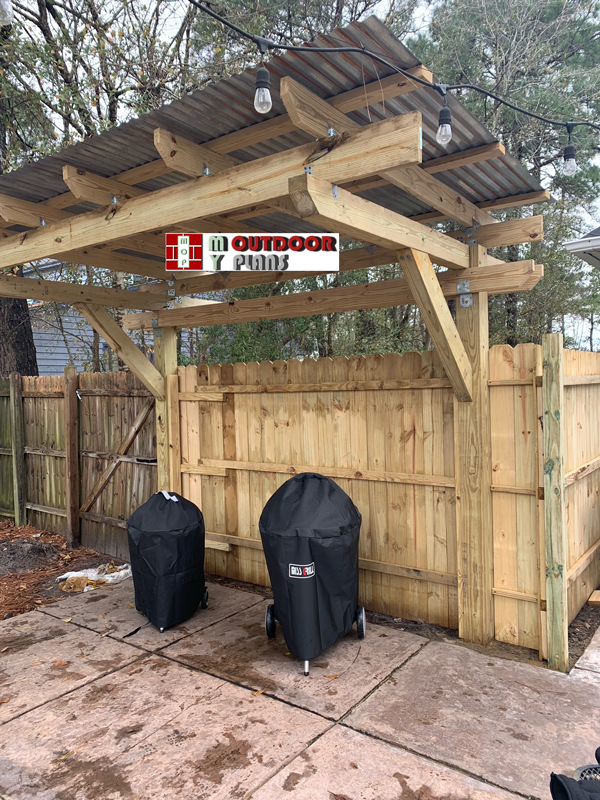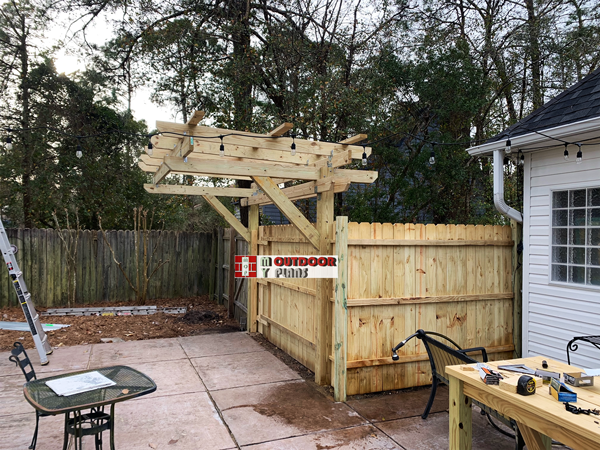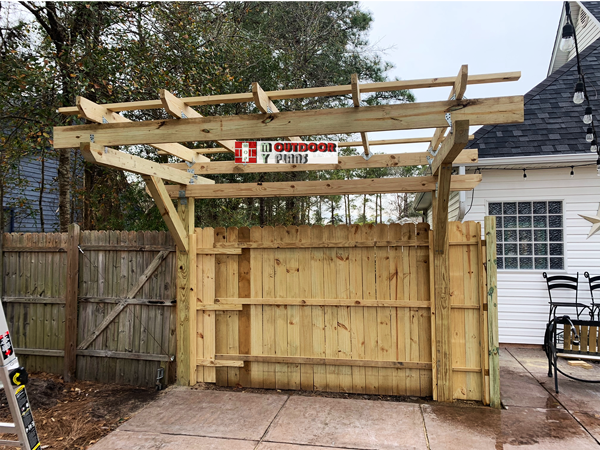 From Steven Diaz,
Made a shelter for my grilling area. I got tired of getting caught in the rain. Material was all pressure treated lumber, cement, corrugated metal sheets and rafter ties.
Took about 3 days with an extra pair of hands. I had a lot of fun making this and learned a lot. Your plans gave me the confidence to do this. Total material cost 700$. Thank you!