DIY Outdoor Bench with Backrest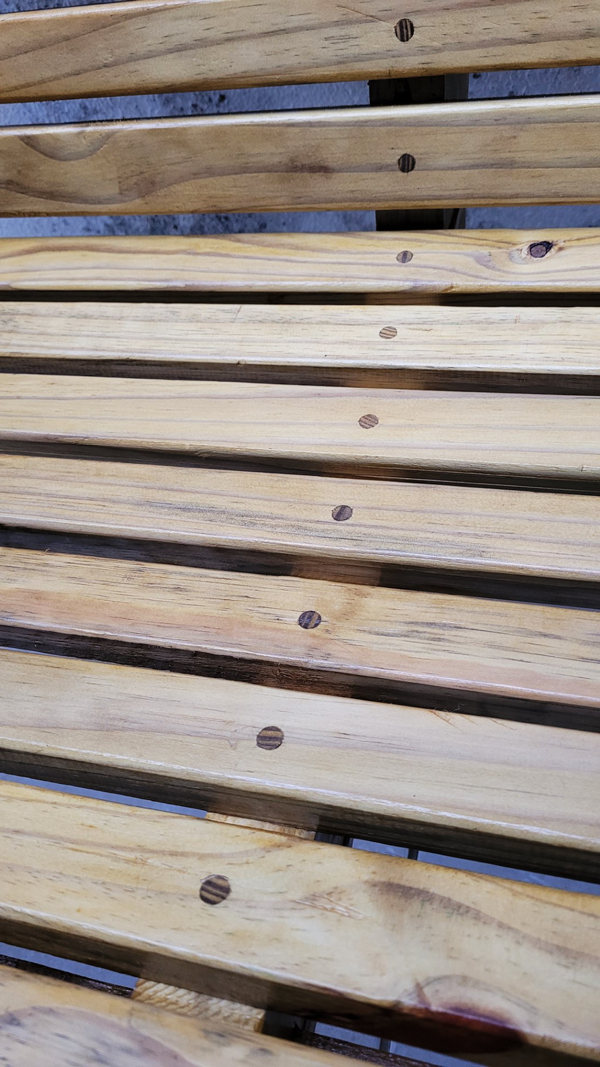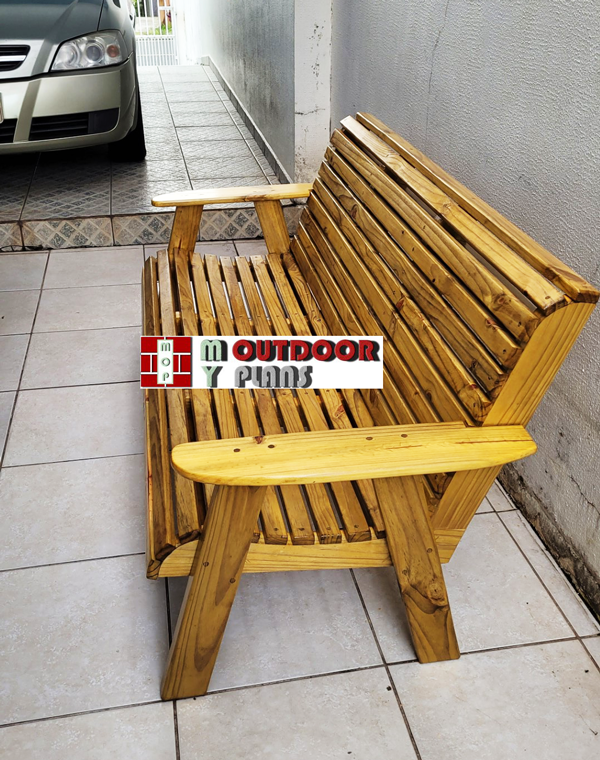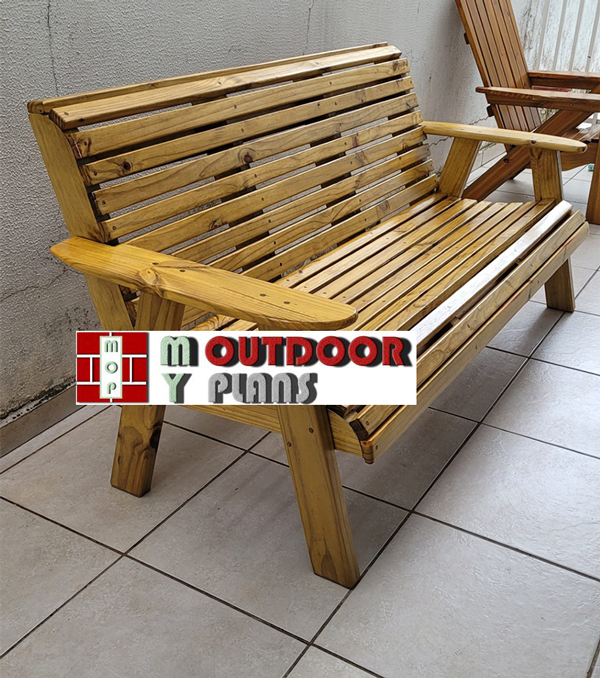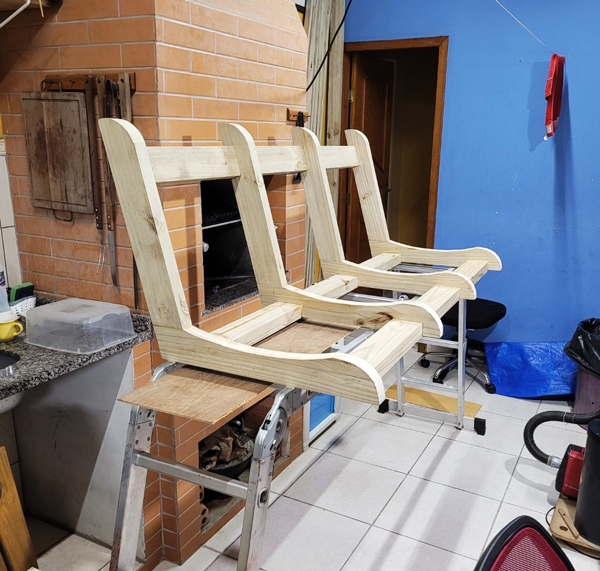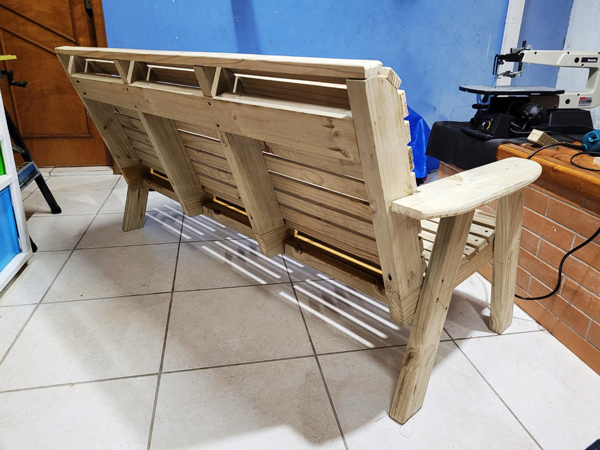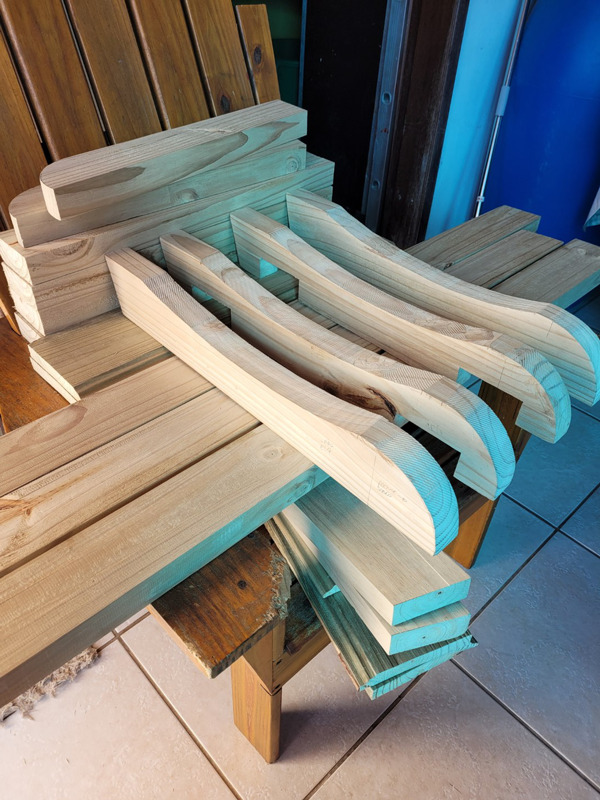 From Jefferson Moreira,
After many hours searching the perfect garden bench (I was looking for a good ergonomics, curved seat) I stumbled across this great project. I used pressure treated Pine wood for this (yes, CCA wood correctly sealed as it is allowed here and is very durable – paid much attention to EPI usage in all phases, mask, ear mufflers, protection glasses, gloves and vaccum for every sanding or sawing operation).
I made a small modification in the arm rest design as I wanted it a bit more slick and large, although next time I would make a bit longer too but it got great. Every screw hole was covered with a dowel made from the same type of wood (simple jig made of holes in steel plate with a cut in the hole – you can find many sources of it on Youtube). Finishing was sanding with 80 – 150 – 220 grain (I got the wood very badly finished from the seller, so I had to plane all slats – huge amount of work and last time I source wood from this place I purchased).
For sealing I chose stain as I know it is very durable even under weather. I did some experimentation chosing a lighter (natural) color this time but I guess next time I will be back to the darker stain tones (such as the adirondack chair in one of the pictures). This was a great project and it took me some two weeks until finish it, since I go slow. Thank you for providing such great plans, please take my contribution as a thank you for sharing this great plan!