DIY Drill Press Stand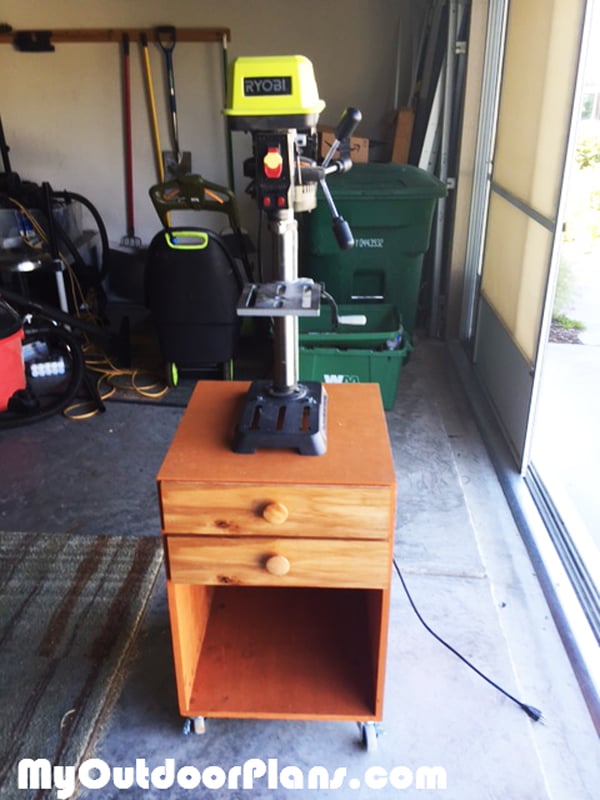 From Jim,  
Used 2 4×4 sheets of 3/4 inch plywood from HD at $23.58 each and 4 3″ caster wheels are $6.97 each. Also used about 80 #8 Kreg 1-1/4 screws.  I put on draw fronts with scrap 1/2″ plywood I had.
Great project and drill press stand plans were easy to follow, thank you very much.