DIY Deer Shooting Blind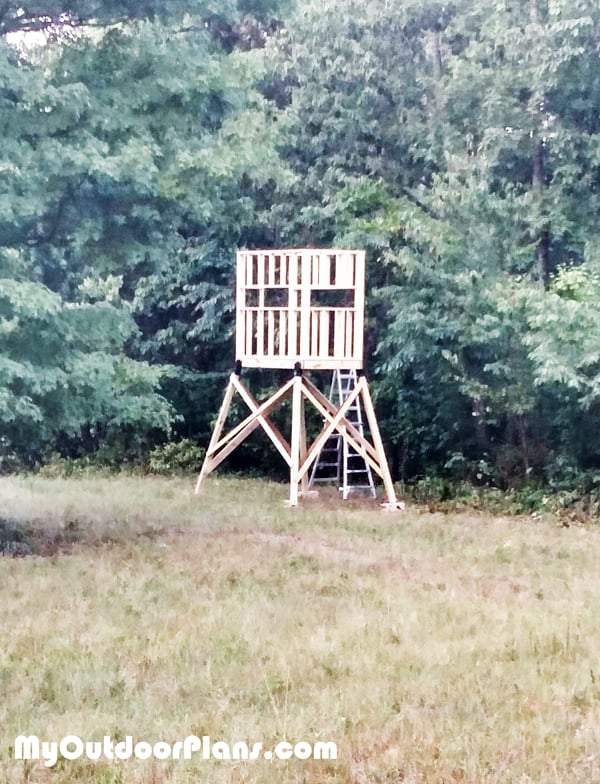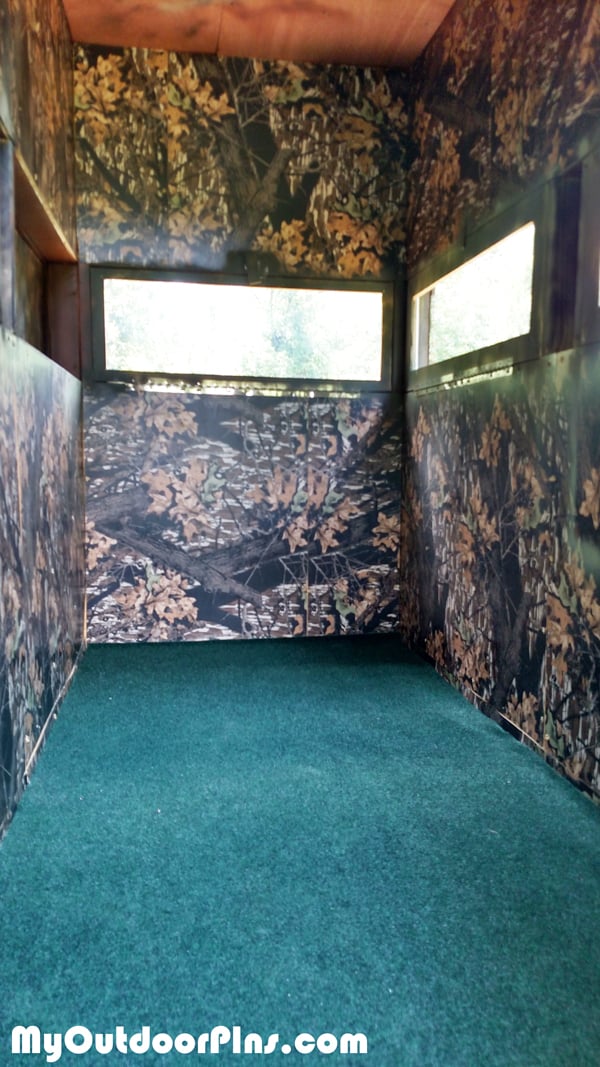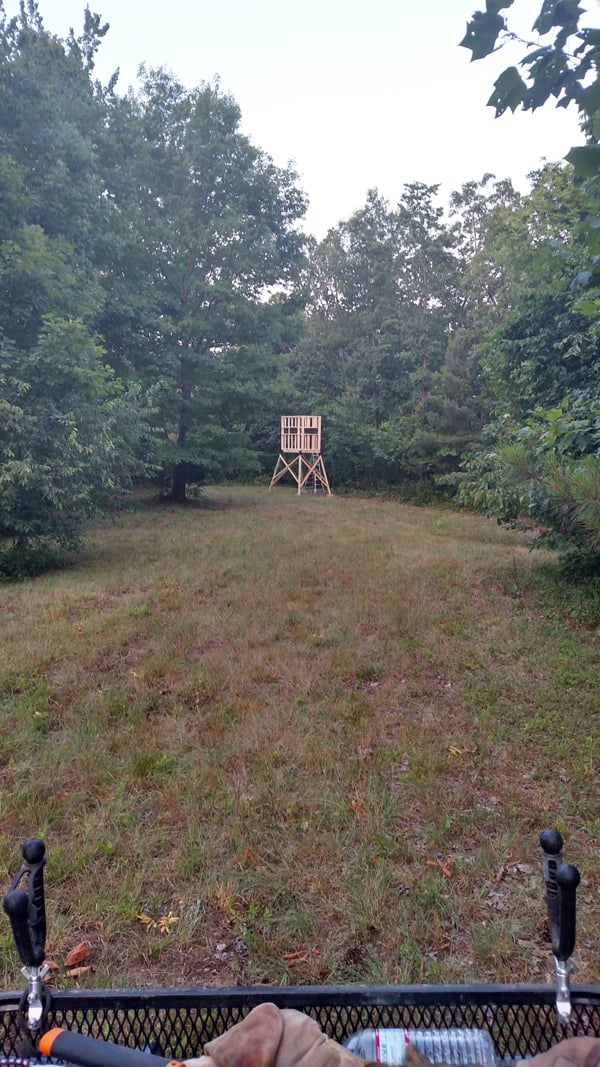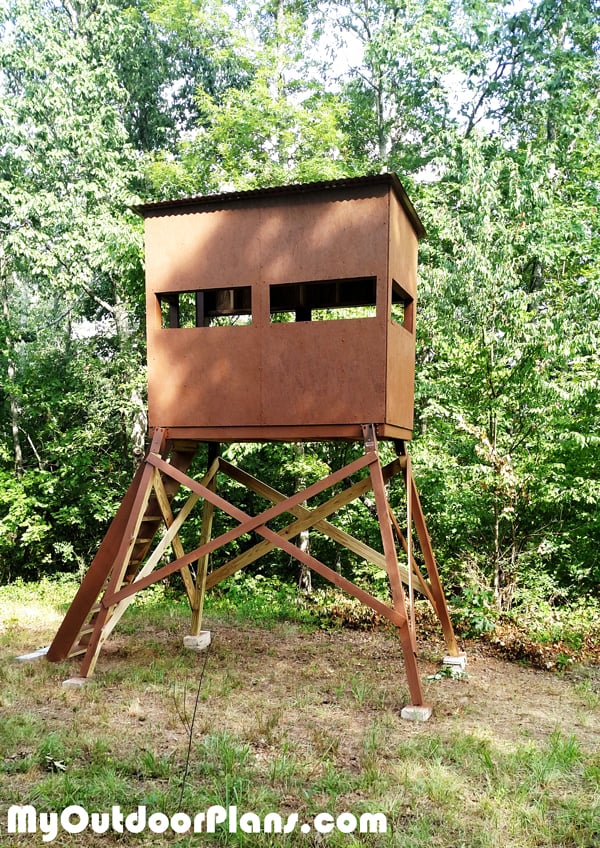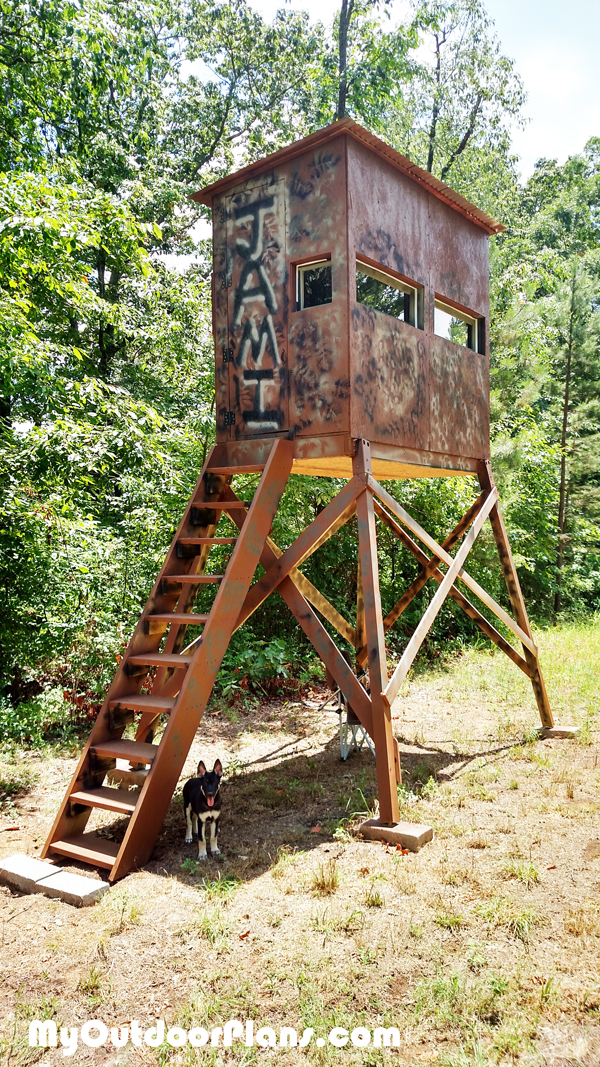 From Robert Glaser,  
Made this shoot house for my wife.  She enjoys deer hunting but doesn't like the cold weather.  She has been hunting from a cloth ground blind in the past. However, I used the deer blind outline and made a few changes.  I raised it about 8 ft., made my own windows, ladder and insulated the ceiling, floor and walls.  Cost approx. 1100.00 by the time I finished (this included the price of a nail gun that made the job easier).
I framed it in my shop and then transported the framed walls with a trailer to my top field.  I did have the help of my 17 year old son to left the walls to me on the platform.  Other than that, I did all the work by myself.