DIY Brick Pizza Oven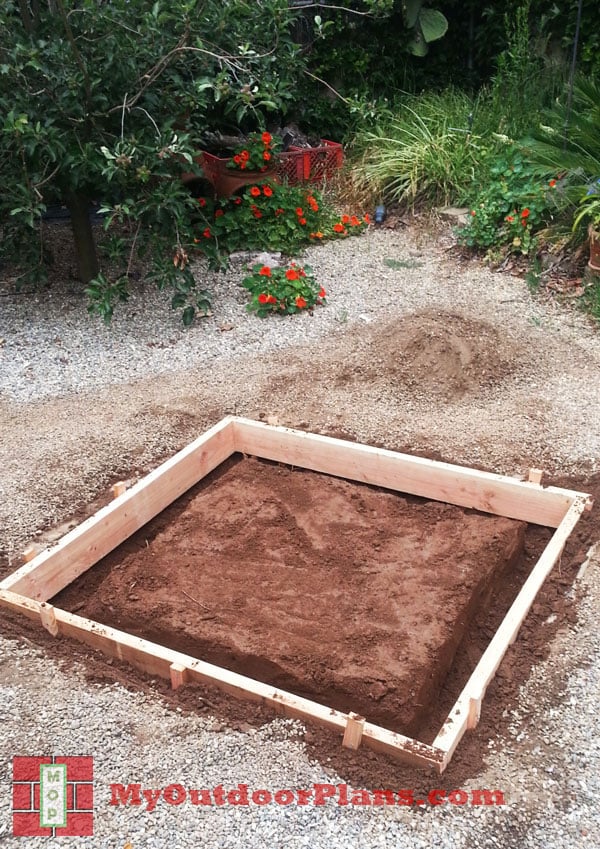 Forming up and pouring the base slab.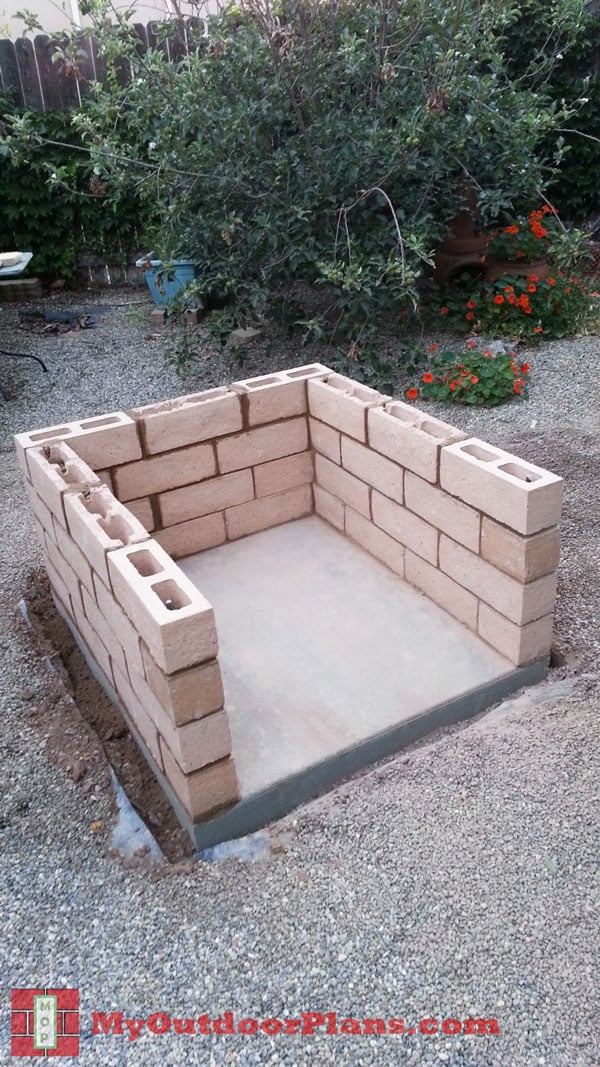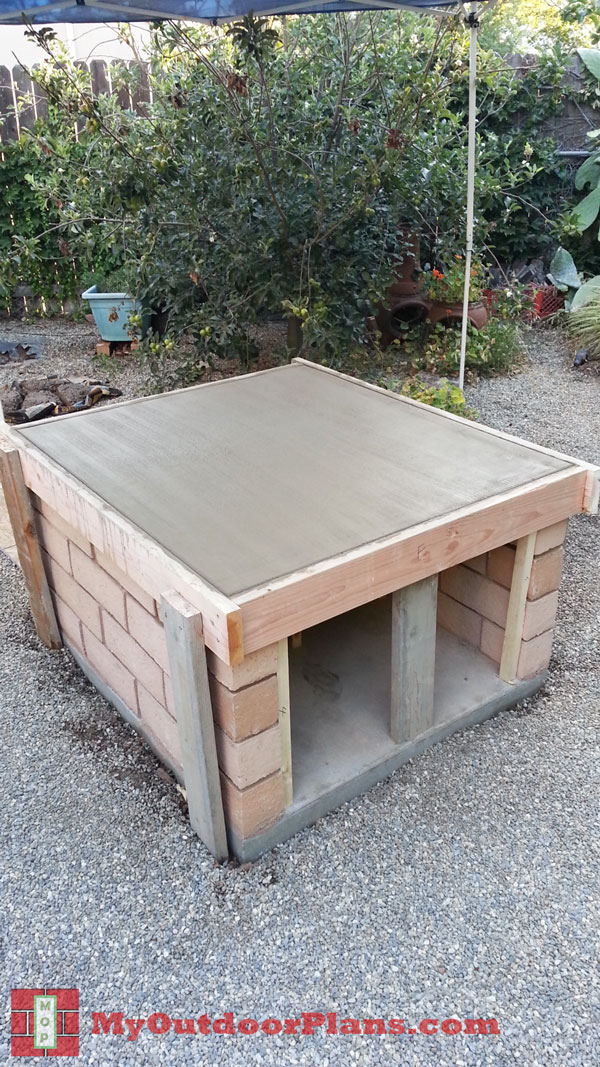 Putting up the slump stone walls and then pouring the fire deck slab.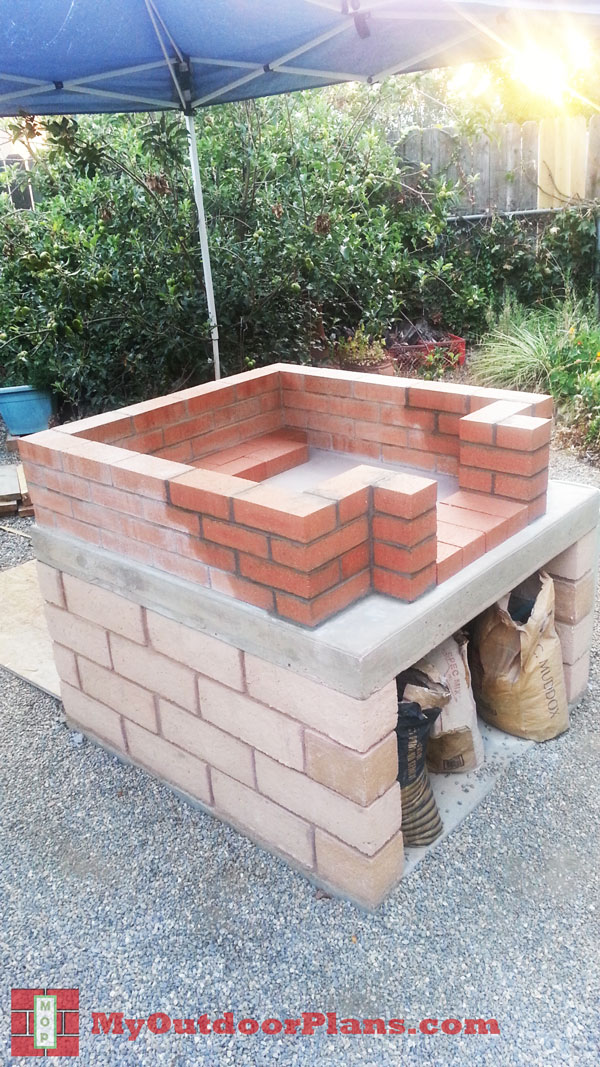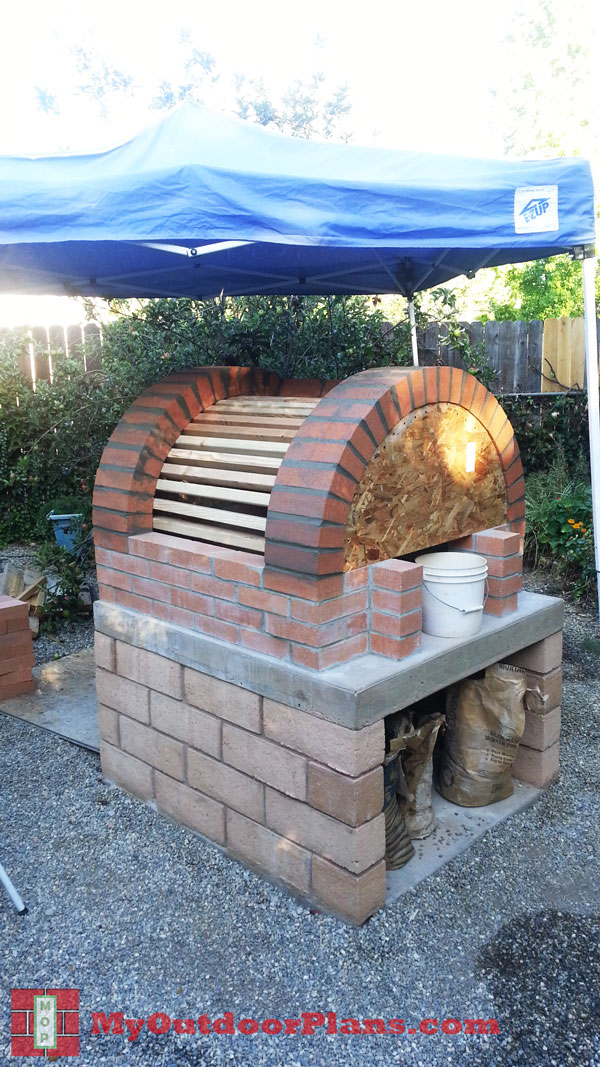 Put up the walls and then roll the dome.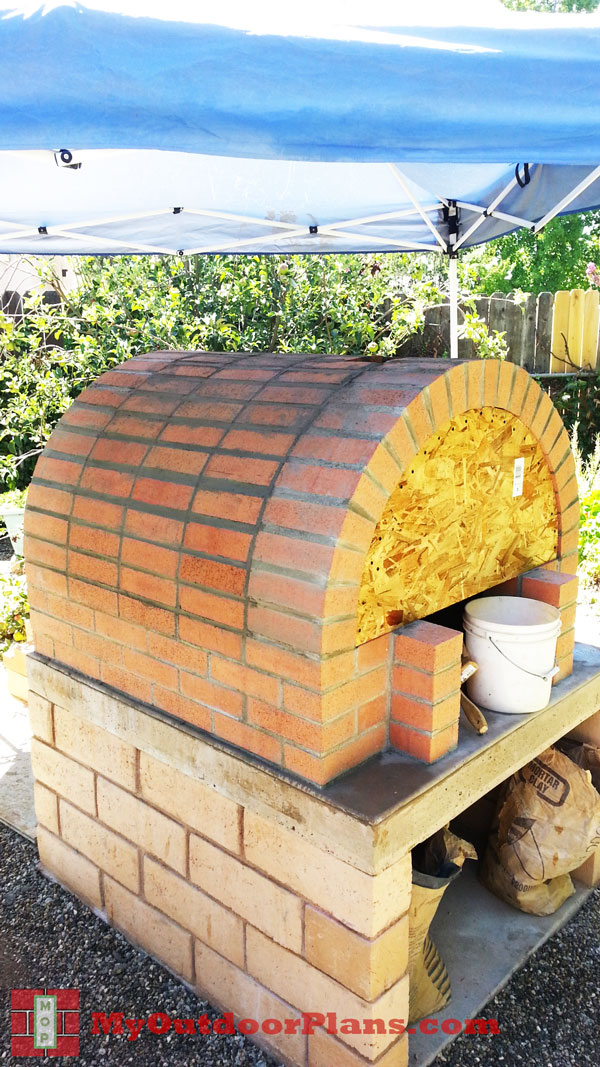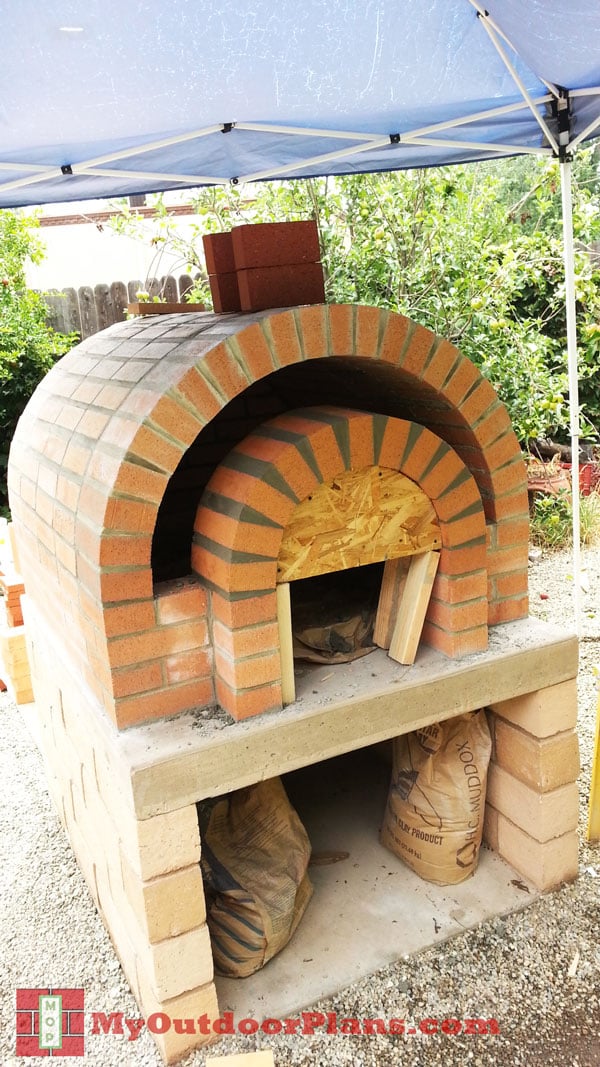 Once the large dome is complete build the smaller jig for the second smaller arch.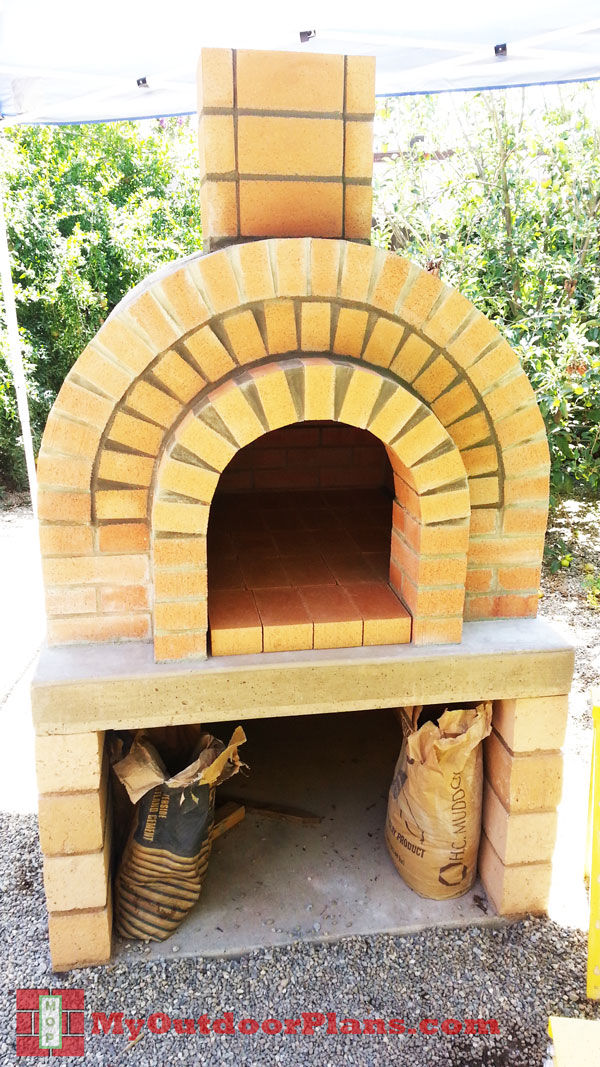 Fill in the front and back arches and lay in the fire deck block.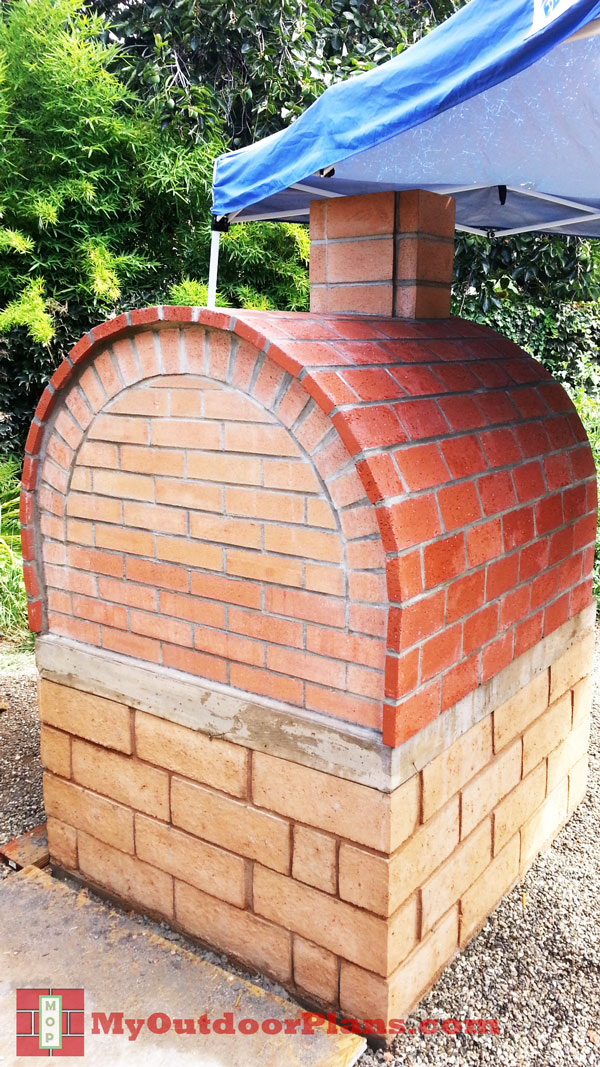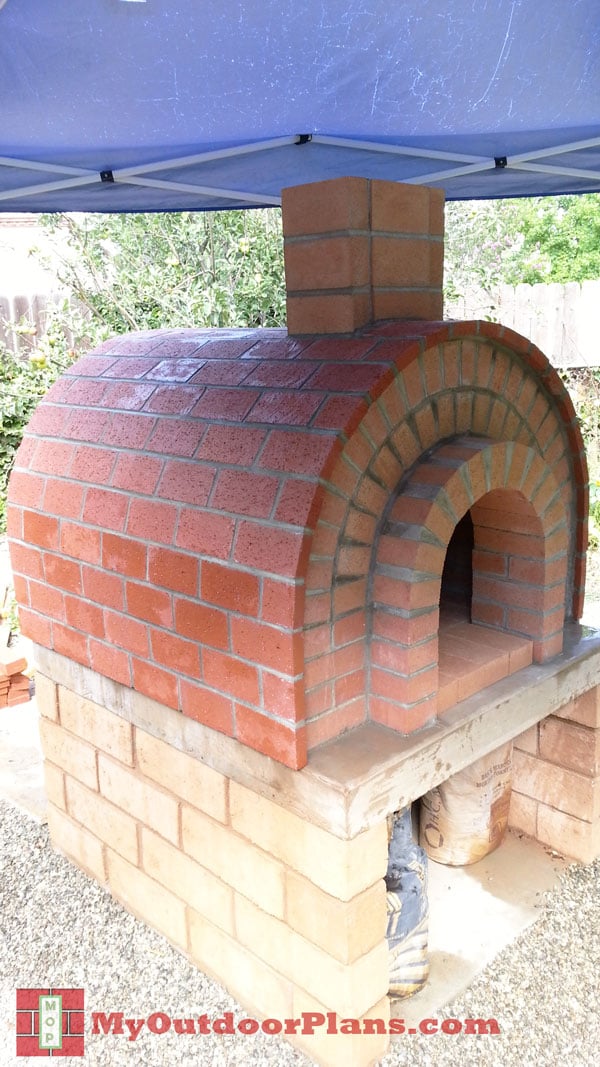 Final step we put a skin of common splits which are thin red clay bricks which we then waterproofed.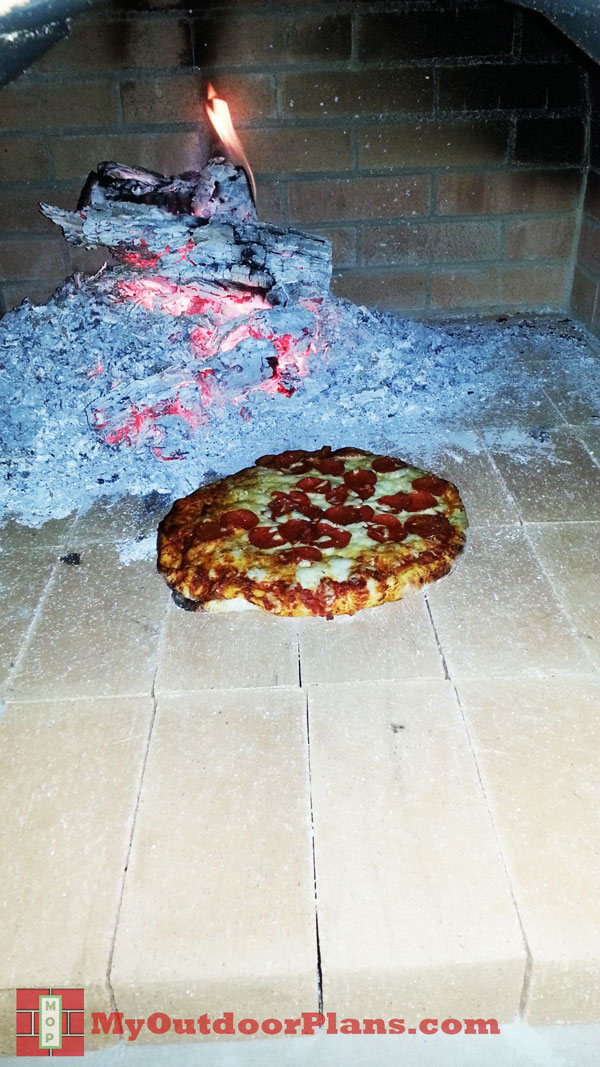 The pizza came out fantastic with no sticking. I brought it up to temp, then cooled it down a bit. About an 8 minutes cook time. My wife and daughter were amazed and that makes it all worth it!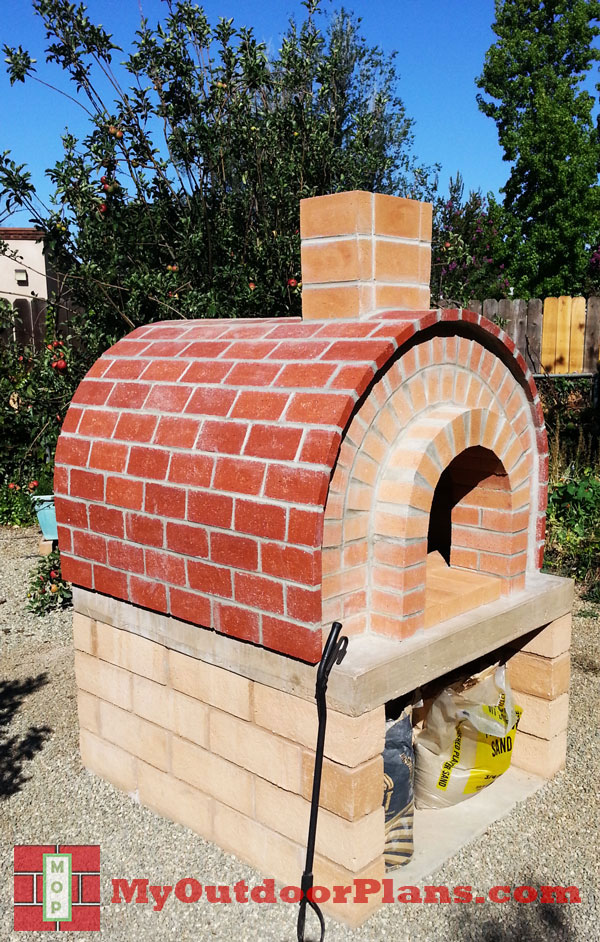 From Scott Tomasello,
A friend of mine sent me this website's plans. Another friend and I completed the pizza oven in a little over three weeks. We modified the plans, made the oven larger and put a lot of rebar mesh and angle iron into the slabs and walls. The cost of my project was around $750 she is a beautiful piece of work money well spent.