DIY Adirondack Bench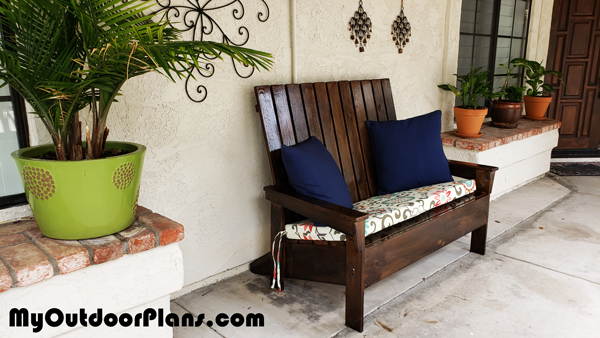 From Prasad,
This was my first woodworking project. The most time I spent was in selecting wood, and tools needed. Costs: I bought white oak that is sold at Lowes by the piece, instead of linear foot. I found that there were some fine pieces with very few knots, when they had a lot of wood in stock.
I spent ~$100 on wood, screws, and sand paper Details: When built I felt the armrest was floating, and the back was not too firm. So, I added 2 more legs in the back. Looks different, but it feels very solid. I had initially stained it with Golden oak, I did not like that. I ended up staining again on top of it to match the color of my front door.
EXPLORE MORE IDEAS FOR: