DIY 8 ft Workbench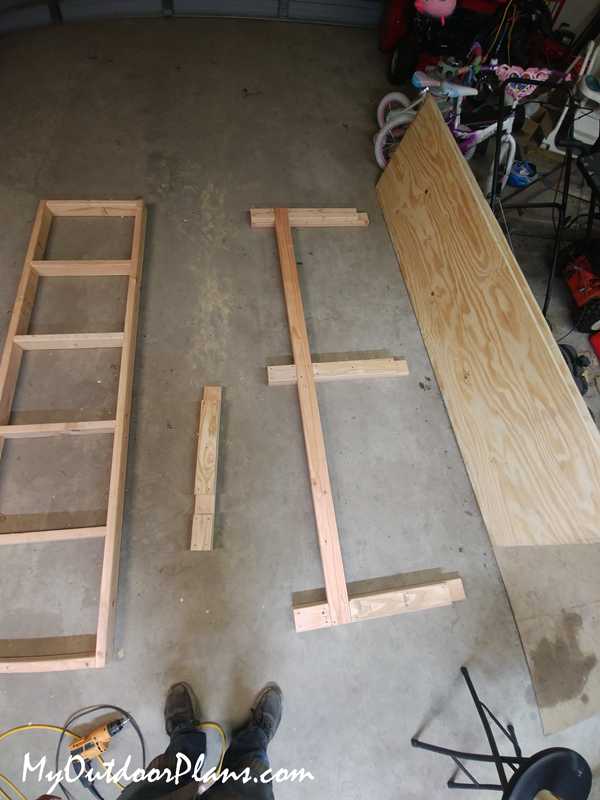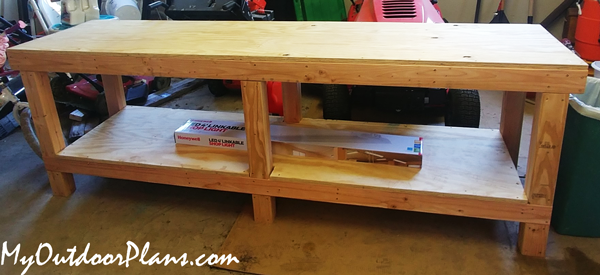 From C-Dav,
Went for the cheapest 2×4's (3.08/ea) And $19 for the plywood. Also paid $10 for the 2 1/2″ screws (100/pcs) and $4 for the 2″ nails. Oh and $5 for wood glue. *optional* I dished out $25 for a heavy duty latex paint which will supposedly dry hard and thick for the tabletop.
All in all only $70 for supplies! (Optional paint excluded)
Being a rookie woodworker; this was litteraly my first woodworking project ever. With that said, it only took me 6 hrs to build, from first cut to last screw. I dont have many tools in my garage, bit I definitely went out a found a nice Hitachi compound miter saw (10″) at lowes on sale for $90. The only other tools I used were… Jigsaw (to cut the plywood in half) Measuring tape Pencil Electric drill with a torque screw bit Mallet.
P.S. As a rookie, I didn't bother with any drilling of pilot holes anywhere, and the work bench still tired out fine (square).