14×20 Gable Pavilion – DIY Project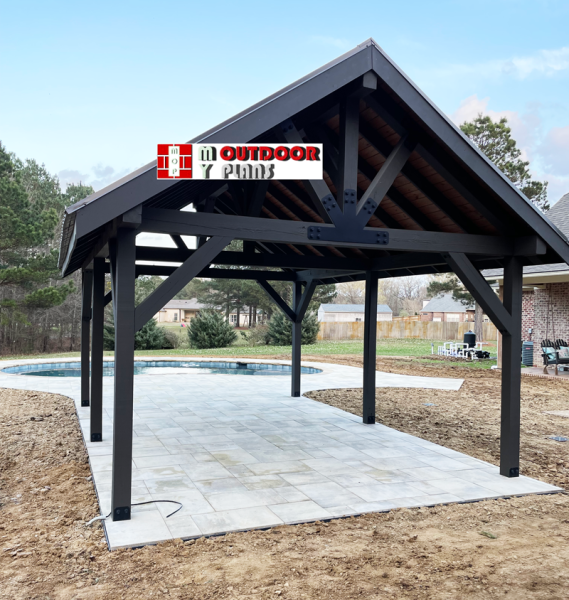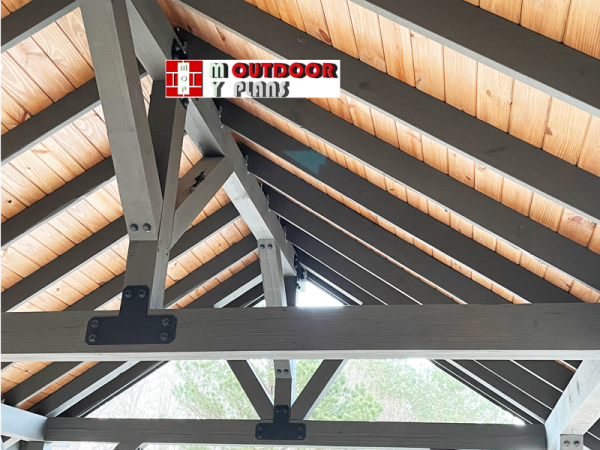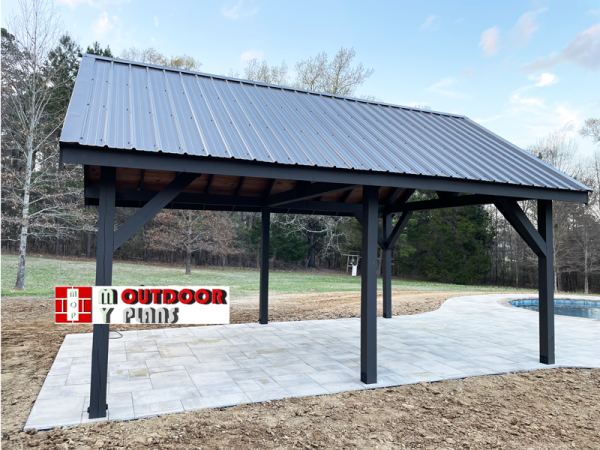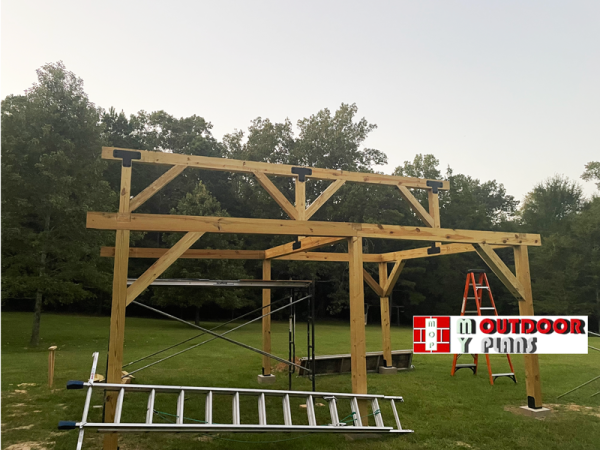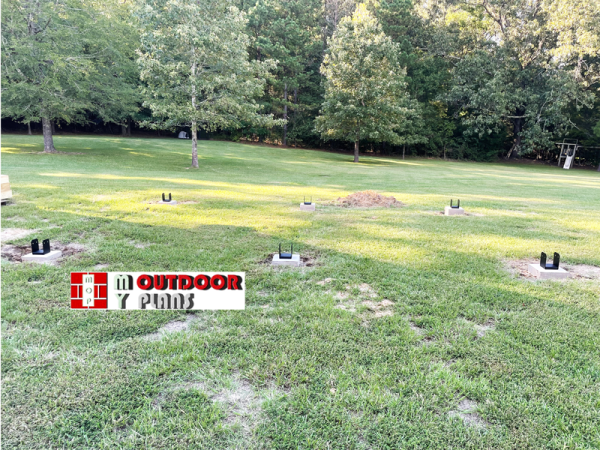 From Mark,
I bought 14×20 pavilion plans from you last July and began my project in Aug. I completed the pavilion build at the end of Oct but just recently finished the paver flooring along with the pool contractor finishing their work.
Your plans worked out great, although it was a little challenging dealing with the 6×8 beams because they weren't perfectly cut so the notch dimensions for the beams and rafters were almost custom for each.
Here are a few comments I want to make about the project and the modifications to the plans I made:
Changed the 4 rafters over the 4 corner posts from 2×6 to 6×6 so I could do the next mod
Added the 45-degree 6×6 on each of the gables so I could use the gable plates. It adds some structural improvements, but I did it more for aesthetics.
Used tongue and groove instead of plyboard for roof decking
Used tin instead of shingles
Thanks for the plans. I wouldn't have been able to do this project without them.