1 Cord Firewood Shed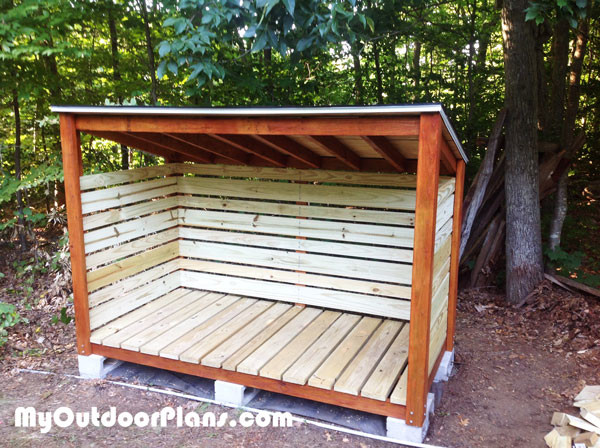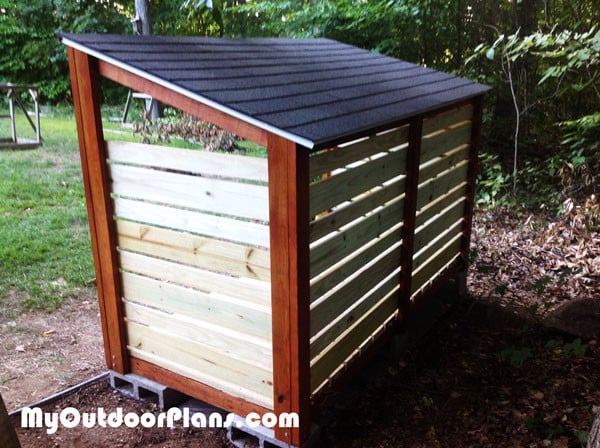 From John Plisinski,
I modified the Wood Shed dimension so it can take a full cord of fire wood. The base is 4 ft. X 8 ft. The back is 4 ft. with a 15 degree roof angle. The floor is made
with 7 – 2x6s. I did add 1 – 2×4 to get an even spacing. The sides a alternate between 1x4s and 1x6s. Also, by making the wood shed 4 ft. X 8 ft. I was able to use 8 ft lumber with minimal waste.